Under Canvas North Yellowstone – Paradise Valley has been recognized in Sunset Magazine's 2023 Travel Awards under the "Best Lodging for Nature Lovers" category, attesting to the camp's commitment to providing an unparalleled nature experience for its guests.
Every year the Sunset Travel Awards honor the best in travel in the West. This year they had over 600 entries across all categories – a record-high number. Under Canvas North Yellowstone is one of the 2023 winners of the Where to Stay: Best Lodging for Nature Lovers category.
The Montana-based destination has been a favorite among travelers this season, offering them a unique blend of luxury and nature. Guests have been treated to the serene beauty of Paradise Valley, with the camp serving as a gateway to the wonders of Yellowstone.
"We have enjoyed welcoming guests to this exceptional Montana destination this season and look forward to sharing this special camp with guests in 2024," Under Canvas wrote in a LinkedIn post, sharing excitement about the upcoming 2024 season.
The news has been met with positive reactions from the public, with many sharing their delightful experiences at the camp. From the luxurious bedding to the friendly staff, guests have nothing but praise for their stay at Under Canvas North Yellowstone – Paradise Valley.
"Beautiful stay- I absolutely loved it!! The bedding is some of the best I've ever slept in too ☺️! Their GM Harry & his team are so friendly & helpful," Heather Curtis, a guest who recently visited the camp, commented on the post.
"Just glamped there last week. Great accommodations, staff and location," wrote another guest Beau Mullenix. "Scenic and beautiful property. Highly recommend while exploring Yellowstone!"
About Under Canvas North Yellowstone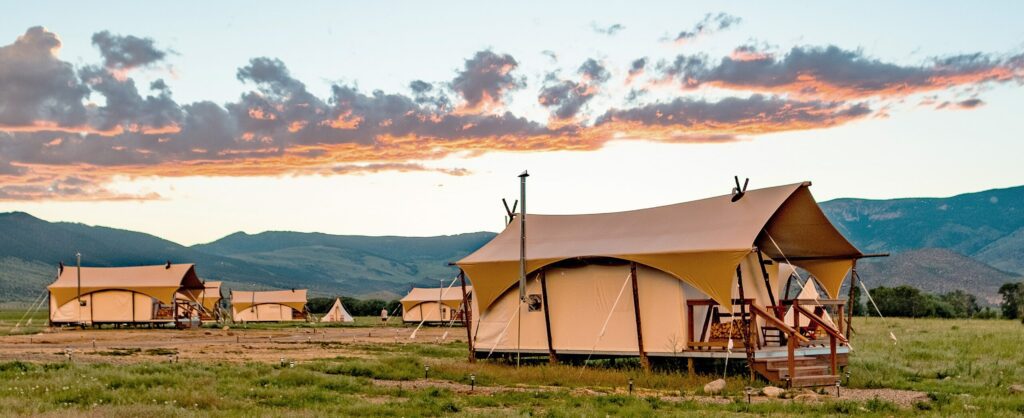 Under Canvas stands as the nation's leading provider of upscale camping experiences, offering travelers a unique blend of luxury and nature. With locations across iconic destinations like Yellowstone, Moab, Glacier, Zion, Mount Rushmore, and the Grand Canyon, among others, Under Canvas promises an immersive outdoor adventure.
Guests are treated to safari-inspired accommodations that boast luxury amenities such as en-suite bathrooms, king-size beds, West Elm furnishings, and wood-burning stoves. The experience is further enhanced with nightly s'mores by the campfire, complimentary camp activities, and the opportunity to book various adventures.
In addition to its renowned camping sites, Under Canvas has introduced ULUM, an exceptional outdoor resort that elevates the best of what Under Canvas offers. ULUM redefines outdoor adventure travel by featuring all-suite, safari-inspired accommodations equipped with luxury hotel amenities.
From upscale dining to wellness-focused programming, ULUM promises an unparalleled experience. The first ULUM location, nestled in Moab, seamlessly integrates into the breathtaking red rock landscape and offers easy access to the iconic Looking Glass Arch, Canyonlands National Park, and Arches National Park.
Featured image from Under Canvas North Yellowstone – Paradise Valley.