In the continued expansion of its portfolio, Roberts Resorts recently acquired two additional RV parks in Amarillo, Texas and Durango, Colorado.
According to a press release, Roberts Resorts' latest additions include the 189-site Oasis RV Resort in Amarillo and the 126-site Oasis RV Resort in Durango.
The company plans to add 28 to 35 sites over the next 16 months to the highest-rated Good Sam RV park in Amarillo. It also plans to improve the park's roadways and other infrastructure.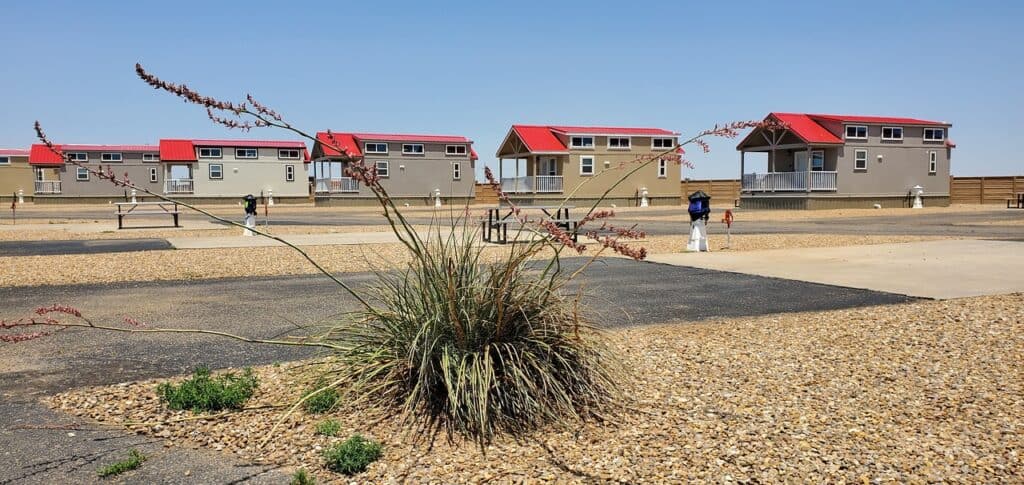 Oasis Amarillo is within two miles of Amarillo's famous Cadillac Ranch and caters to both overnight and seasonal RVers. Amenities at the RV park include a seasonal pool and family and adult spas, a clubhouse with a game room and fitness center, a general store, a playground, and a dog run. The park also features ten park model rentals, which are available daily or weekly.
Meanwhile, Oasis Durango, which was only operated seasonally until two years ago, is now open year-round. It caters to overnight travelers in summer and monthly campers in winter. The park features picturesque views of the San Juan Mountains and is within an hour's drive of Purgatory and other ski areas.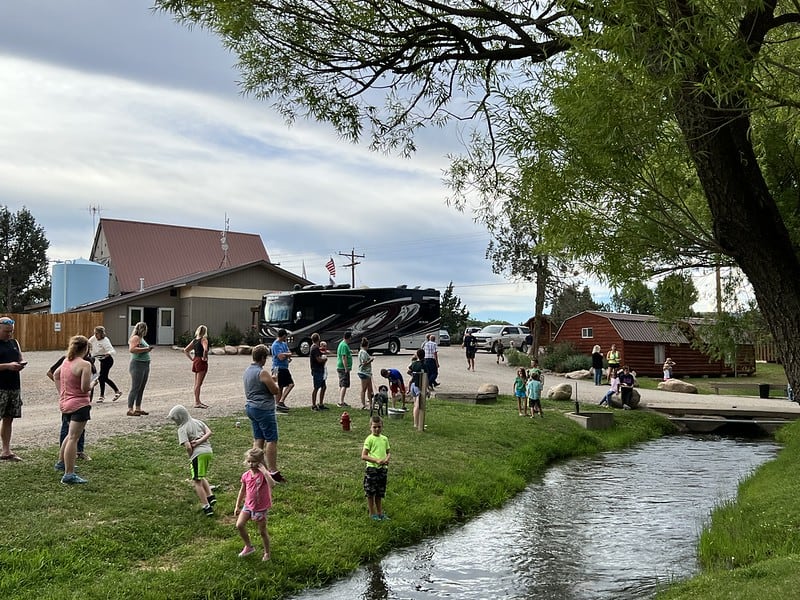 In addition to RV sites, the park offers 28 rental units, including 13 rustic cabins, nine studio cabins, four lodge cabins, one cottage, and a three-bedroom house. Campers can find various amenities at the park, including a heated pool, a miniature golf course, a clubhouse, and covered pavilion, a snack bar, an ice cream and pie bar, an herb garden, a playground, and a dog park. The park also offers planned activities.
Roberts Resorts plans to improve the infrastructure at Oasis Durango by installing asphalt roads and increasing its electrical capacity so that every lot has 50-amp service and sewer service. The park will be rebranded as Mountainview Durango RV Resort during the fourth quarter of this year.
For more information about these and other Roberts Resorts RV resorts, please visit https://www.robertsresorts.com/.
About Roberts Resorts
Based in Scottsdale, Arizona, Roberts Resorts currently owns and operates 15 RV resorts with approximately 4,000 sites in six states. Its Arizona properties include Pueblo El Mirage RV Resort in Phoenix, Sunrise RV Resort in Apache Junction, Gold Canyon RV & Golf Resort in Gold Canyon, and Vista del Sol RV Resort in Bullhead City.
The company also owns also owns Coachland RV Park in Truckee, California; Oasis RV Park in Durango, Colorado; Lake Osprey RV Resort in Elberta, Alabama; five Texas parks, including Oasis RV Park in Amarillo, Oak Forest RV Resort in Austin, Majestic Pines RV Resort in Willis, Water's Edge on Lake Conroe RV Resort in Willis, and Rayford Crossing RV Resort in Spring; and two RV resorts in Utah, Park City RV Resort in Park City and Portal RV Resort in Moab.
Roberts Resorts was founded over 50 years ago by Scott Roberts' parents, Bob and Barbara. The company has since grown to include approximately 350 employees.
Featured image courtesy of Roberts Resorts.