Peer-to-peer recreational vehicle (RV) rental platforms like Outdoorsy are not here to disrupt the industry, Co-Founder & CEO Jeff Cavins told Modern Campground. If anything, these companies introduced RVing to a market that's now driving demand for recreation vehicles: the millennials.
"We're a powerful ally to the industry," Cavins said.
"We expose the industry to a generation that would have never even known about it because we create access—because […] the hurdle of ownership can be steep, but we make access super easy," he added.
Cavins said that RV rental platforms paved the way for people to see a product that they may have never used before. Today, millennials are buying RVs in large numbers, with many aiming to rent the vehicles out, said Outdoorsy's CEO.
Numbers in the 2021 Go RVing RV Owner Demographic Profile agree. According to the study, 18 to 34-year-olds now make up 22% of the market. Millennials and Gen Zers who currently own an RV also plan to buy another RV in the next five years, with 78% looking into getting a new model.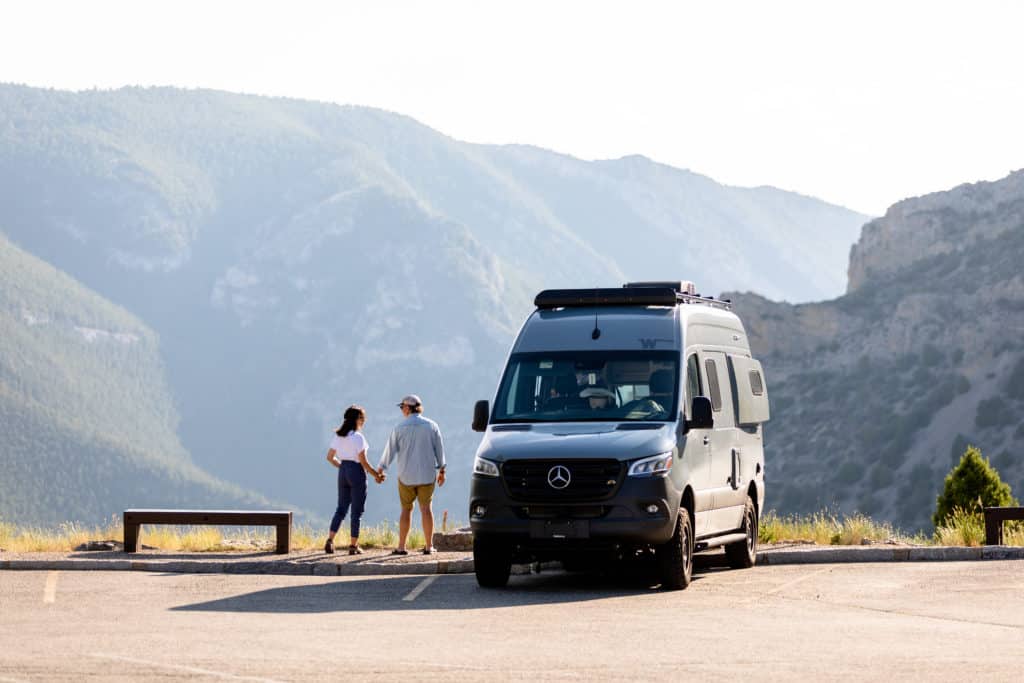 Looking back, the RV industry was not always receptive to the idea of peer-to-peer RV rental platforms, Cavins said as he recalled the early days of the company he co-founded with Jen Young. Most original equipment manufacturers (OEMs) initially did not particularly welcome Outdoorsy with open arms.
But the goal was never to slow down the growth of the industry, said the Outdoorsy executive. Despite the negative reaction, the peer-to-peer RV rental company continued, holding on to its mission to make RVs accessible while helping RV owners monetize their assets.
Cavins took inspiration from a conversation he had with Apple Co-Founder Steve Jobs who said that consumers will always want more and never less.
"And so that informed a lot of our thinking about how we built Outdoorsy, which is: the consumer wants to access RVs. They want to use these to go out and engage with mother nature and outdoor travel. But there's no channel for them to do it," Cavins told Modern Campground.
"There's no way for them to do this, and there are owners that own these things that let them sit idle eleven and a half months out of the year, and they don't have a way to monetize them."
Cavins said that most owners with listings on Outdoorsy are millennials, Gen Z, and Gen X.
Millennials, the leader of the RV rental company said, built Uber and soon started to build Outdoorsy. He said that the new demographic of RV owners soon began to buy RVs— and in numbers—which later brought business to dealerships.
"OEMs realized [that] Outdoorsy has created another channel for access and for an entire new demographic. And now they've gotten behind Outdoorsy and they're big supporters and fans and we work really well together," he said.
"We drive customers to them because we want more inventory on our site. So we encourage our customers to go to the dealerships and buy more units," Cavins added.
A platform like Outdoorsy also helps companies demonstrate their products to prospective buyers who are not set on what kind of RV to buy. Most Outdoorsy renters book many times before deciding on which rig fits their needs, Cavins noted.
No Stopping Soon: Outdoorsy's Success
The company, through its efforts, is reaping rewards after rewards. Just recently, Outdoorsy reached a $2-billion milestone in total bookings. CEO Jeff Cavins also recently received recognition as one of the Most Exceptional Entrepreneurs of 2022 at Goldman Sachs' Builders and Innovators Summit.
Other awards this year include being named one of the largest and fastest-growing marketplace startups and private companies on the a16z Marketplace 100 list, being one of the biggest tech employers in the Austin area by the Austin Business Journal, and ranking as the No. 1 RV Insurance company (Roamly) by TravelFreak.
The company was also named by Forbes as one of America's Best Startup Employers for the third consecutive year.
Before the awards came, however, Outdoorsy also had to face another hurdle of bringing the asset class online. State insurance statutes (back then) dictate that commercializing a personally owned recreational vehicle is a violation.
"So we learned early on, this is going to be a huge problem. And unfortunately, we didn't know about that until we got started. So we said, 'okay, well, let's figure out how to solve that,'" Cavins shared.
And figure it out they did. What was supposed to be Outdoorsy's greatest roadblock became the driving factor of another successful venture: Roamly.
The fully digital insurance platform sets itself apart from similar companies by allowing RV owners to rent on peer-to-peer RV rental marketplaces like Outdoorsy.
"We were able to convince the state regulators to approve removing that language [commercial exclusion clause]," Cavins shared.
By making it easy to rent RVs, Outdoorsy has paved the way for people to get out and camp more while still benefitting the industry and RV owners.
"We created an entire economic layer in our economy for people in America that had an asset that they were never able to monetize. We feel good about that," he added.
Looking ahead, even though Outdoorsy is at $2 billion, the CEO said they are just getting started.
Mentioning the company's investment in glamping company Collective Retreats in 2021, Cavins noted future partnerships in the campground space.
"We just haven't announced them yet. So we're very serious about the campground and camping industry, and we will play a major role in that part of the industry," he said.
Featured image from Outdoorsy.