Not ten, but nine simple and easy-to-follow rules are all that campers have to observe when camping.
Camper's Code, the initiative launched by the BC Lodging and Campgrounds Association (BCLCA), guides travelers on how to camp responsibly, ultimately benefiting not just campers but also operators, animals, and nature.
The nine rules are easy to understand and remember. They are: plan ahead and be prepared, respect wildlife, take only photos, control your pets, respect others, practice fire safety, store food safely, respect staff and signs, and don't litter.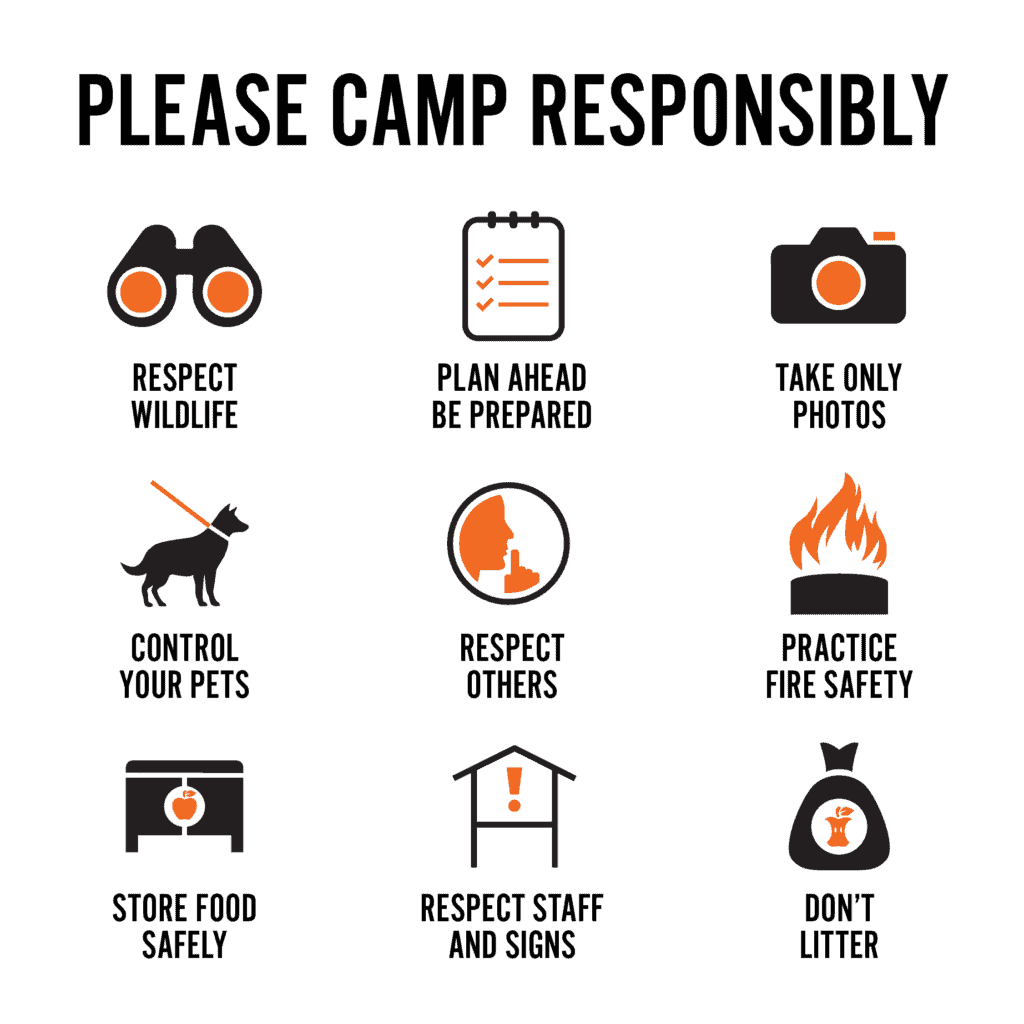 BCLCA shared the three Ts to remember when planning a trip, and they are: trip plan, train, and take the essentials. Prior to any trip, a camper must decide where they're going and how long the visit will last. Before heading out on their journey, they must share their trip plan to someone trustworthy so that person can send help if an incident arises.
There is a lot more nature to explore, and traversing terrains requires skills. The British Columbia association reminds campers that they should train and know their limits when preparing for a trip. They can do this by equipping themselves with the knowledge and skills needed for the terrain they will explore.
Moreover, those traveling should pack the essentials such as a flashlight, fire-making kit, signaling device, extra food and water, season and sport-specific gear, navigation and communication devices, first aid kit, emergency blanket and shelter, pocket knife, and sun protection.
When camping in the wild, campers should not feed nor approach the wild animals. Instead, they should observe from afar using binoculars. Moreover, food and scented items should be stored in a wildlife-proof container or in a hard-sided vehicle to avoid attracting wild animals.
Campers should also not tamper with, destroy, or take natural or cultural objects. Instead, they can opt to take photos of the interesting things they see.
If traveling with a pet, the Camper's Code suggests researching and taking furry friends to pet-friendly parks. Once out in nature or a campground, pets must always be put on a leash for their safety and protection of wildlife and other campers. Pet waste should also be picked up and bagged.
Wildfires have always been a problem, but visitors can prevent some from sparking by following campfire safety rules like respecting fire bans, never leaving a fire unattended, and putting out fires completely.
There are different kinds of campers, and people go camping for various reasons. Still, guests should respect their neighbors by keeping noise levels low and observing the quiet hours. Staff and signs should also be respected as they help and guide campers.
Lastly, all garbage must be put in marked bins. If there are no bins, campers should pack their trash out.
Campers, whether new or experienced, need to be aware of their environment. They should also be accountable for everything they do.
By following the Camper's Code, the camping experience becomes significantly better and more memorable for all. Nature also preserves its pristine and beautiful condition while the animals stay unharmed and free.
Moreover, if everyone is following the nine rules, connections are formed as everyone gets along.
Campgrounds are encouraged to share these resources on social media and directly with guests to make for a better camping experience.
To know more about the Camper's Code and take the pledge, visit this website.