Toyota has debuted the Tacozilla at its Specialty Equipment Market Association (SEMA) Show 2021, a report said. The rig is a customized camper based on the Tacoma pickup truck. It's a mini mobile home for outdoor adventures and pays homage to Toyota campers of the 70s and 80s.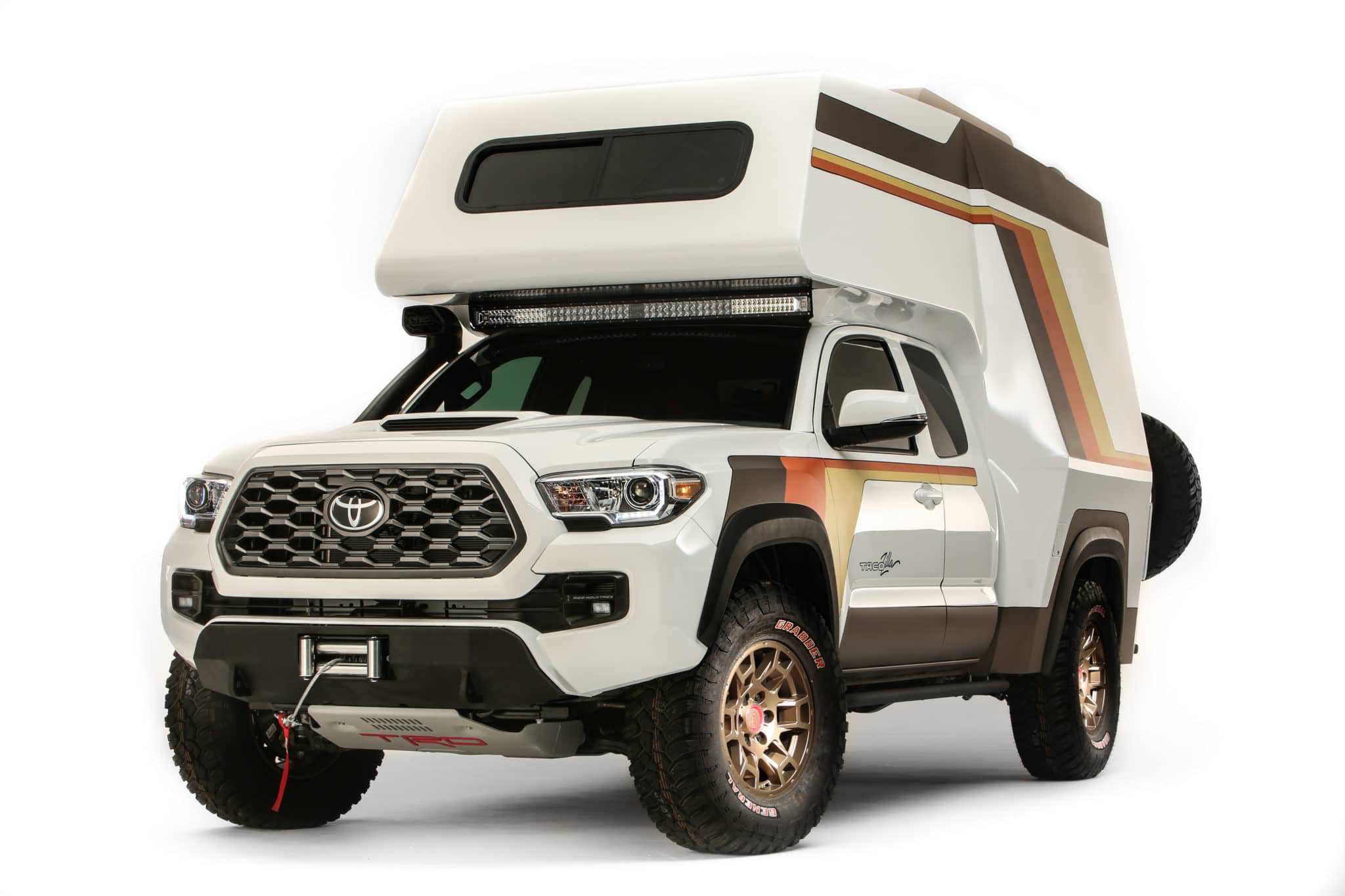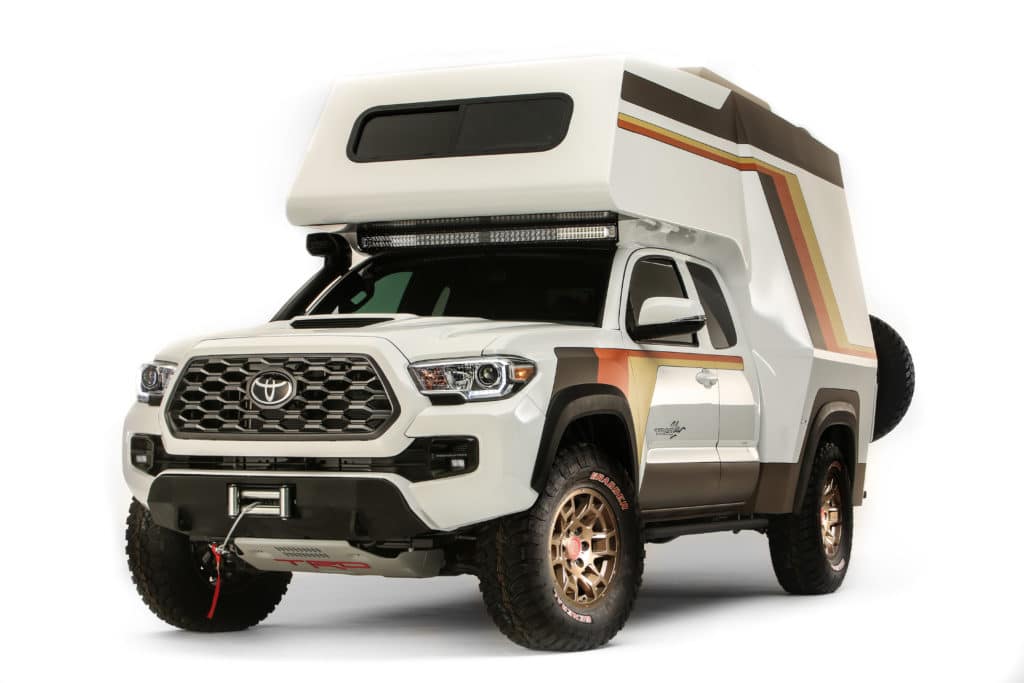 Toyota required a change to the pickup truck while keeping the 4×4 capabilities of the original Tacoma.
It took close to 100 hours just to design the back door.
Lisa Matarazzo, Toyota Division Marketing Vice President Lisa Materazzo said, "Tacozilla is an outstanding symbol of Toyota's go-anywhere brand promise to our many owners who love overlanding and outdoor fun. It's going to be hard to miss Tacozilla, whether walking the SEMA show or at that campsite or off-road trail!"
The Toyota Tacoma TRD Sport Tacozilla RV features a fully-insulated interior that is surrounded by teak sauna-style flooring. Enter the TacoZilla, and you'll have a contemporary living and dining space arranged thoughtfully to give maximum comfort for the occupants.
The interior space is maximized thanks to the addition of a high-traffic floor and an ample skylight for a fresh feeling.
Marty Schwerter, Designer at Toyota Motorsports Garage said, "Our goal was to build a vehicle that is engineered correctly but also made to look really cool. Being around race cars my whole life, race cars are cool-looking. I want campers to be cool-looking, too."
In addition to the other amenities are a bathroom with a shower and a fully-equipped kitchen with a stove, refrigerator, and dishwasher.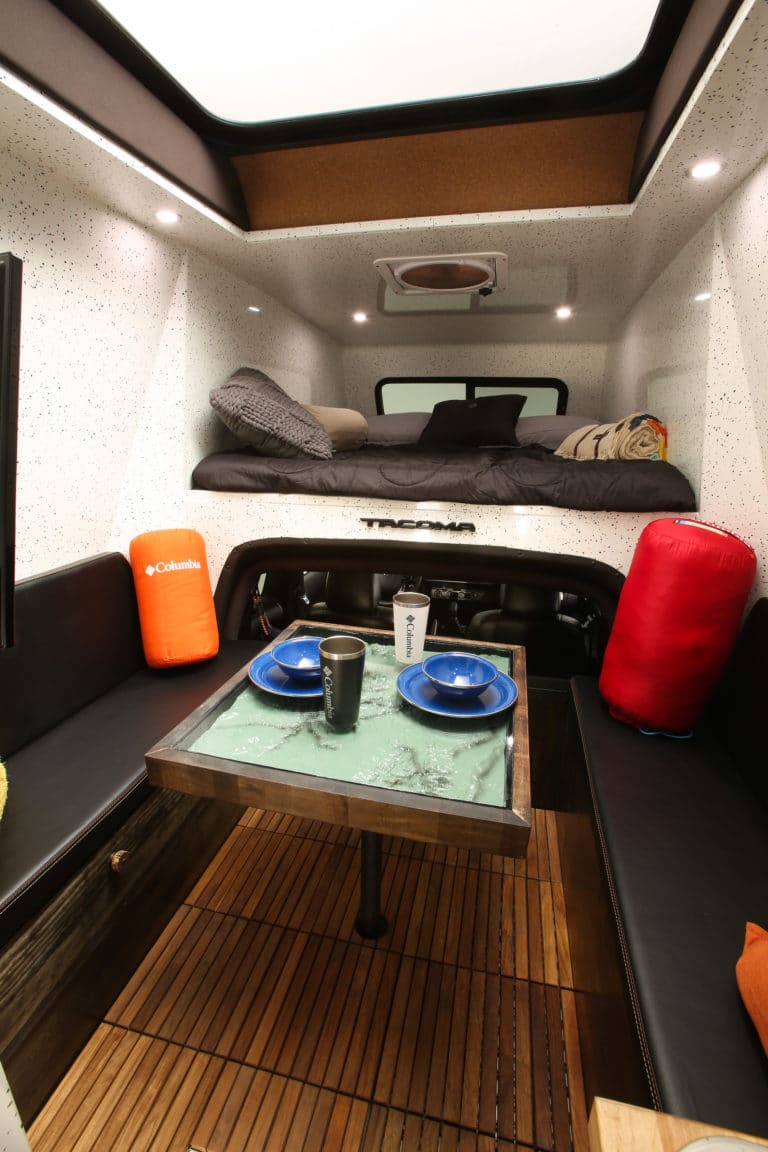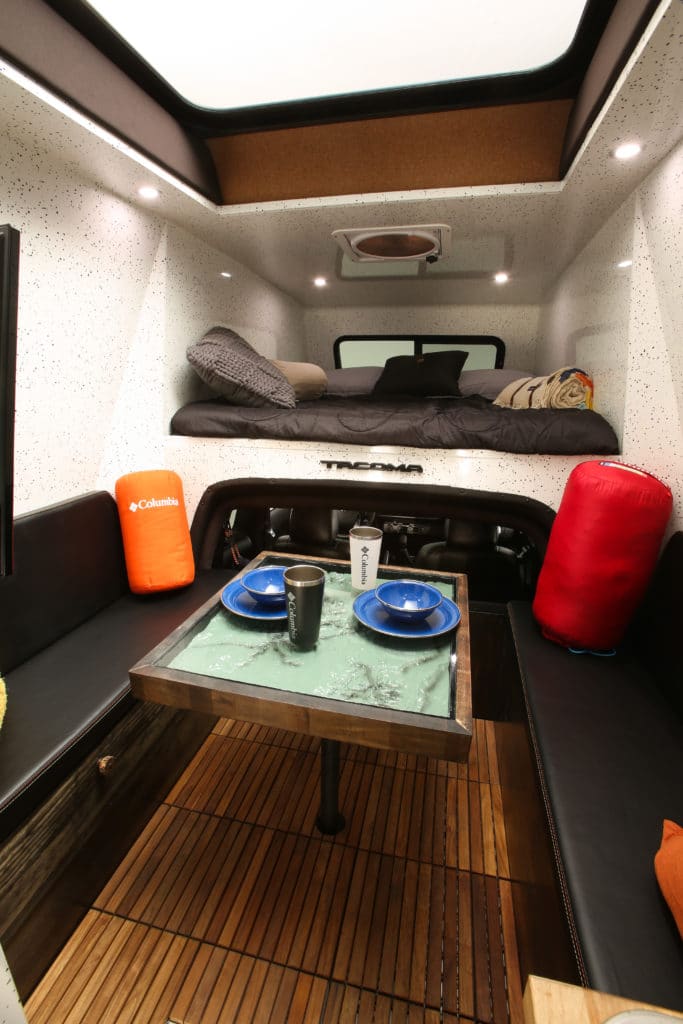 There's also a dining area that was printed using 3D technology, a bed put in the space left above the cabin, as well as some sofas—all of it in an area with a height of 1.83 meters.
The camper comes with 51mm lift kits, a winch, and 17-inch wheels fitted with off-road tires. The rig also comes with a snorkel, a unique TRD exhaust, and a 3.5-liter V6 engine paired with a manual six-speed gearbox. The engine can run a maximum power of 278 hp at 6,000 rpm.
Tacozilla was launched on November 2 in Toyota's 2021 SEMA Show display (Central Hall, Booth No. 24800) at the Las Vegas Convention Center. As of writing, the Tacozilla is not yet available on Toyota's website.