The glamping industry has seen a significant transformation, with modern architecture playing a pivotal role in elevating the camping experience to new heights of luxury and comfort amid natural surroundings.
The integration of contemporary design with nature has not only enhanced the aesthetic appeal of glamping accommodations but also emphasized sustainability and guest experience, particularly among Millennials and Generation Z travelers.
The Glamping Americas 2023 State of the Industry Report provided a comprehensive look into this growth, revealing that the COVID-19 pandemic has accelerated both consumer participation and the number of glamping operators.
According to the report, a staggering 73% of operators are strategically located near natural attractions, with over half near state parks, a third near national parks, and some along beaches and other attractions in the area.
The report also indicated a dynamic market with 35% of glamping operators having been in business for over five years, while a significant influx of new operators (28% in operation for one year or less) suggests a sector ripe with opportunity and entrepreneurial interest.
Diverse Accommodations and Investment Insights
Glamping accommodations are diverse, with operators averaging 11.3 structures per property, including cabins, tents, RVs, domes, and more unique offerings like treehouses and teepees.
Start-up costs average $650,611, with the majority of operators (93%) self-funding their ventures. This self-reliance speaks to the entrepreneurial spirit fueling the industry's expansion across the United States.
Meanwhile, the operational scope of glamping sites is broad, with nearly half open year-round. Financially, the average annual gross revenue per location stands at $364,109, with net revenue at $160,965 after operating costs.
The average daily rate (ADR) for accommodations reveals a strategic spread in pricing, with the more traditional and rustic teepees available at an accessible rate of $105 and $290 for cabins, appealing to those seeking an authentic outdoor experience without a hefty price tag.
This tiered pricing structure is indicative of the industry's adaptability and its keen responsiveness to a market that values both diversity and customization in its travel choices.
Future Outlook and Expansion Plans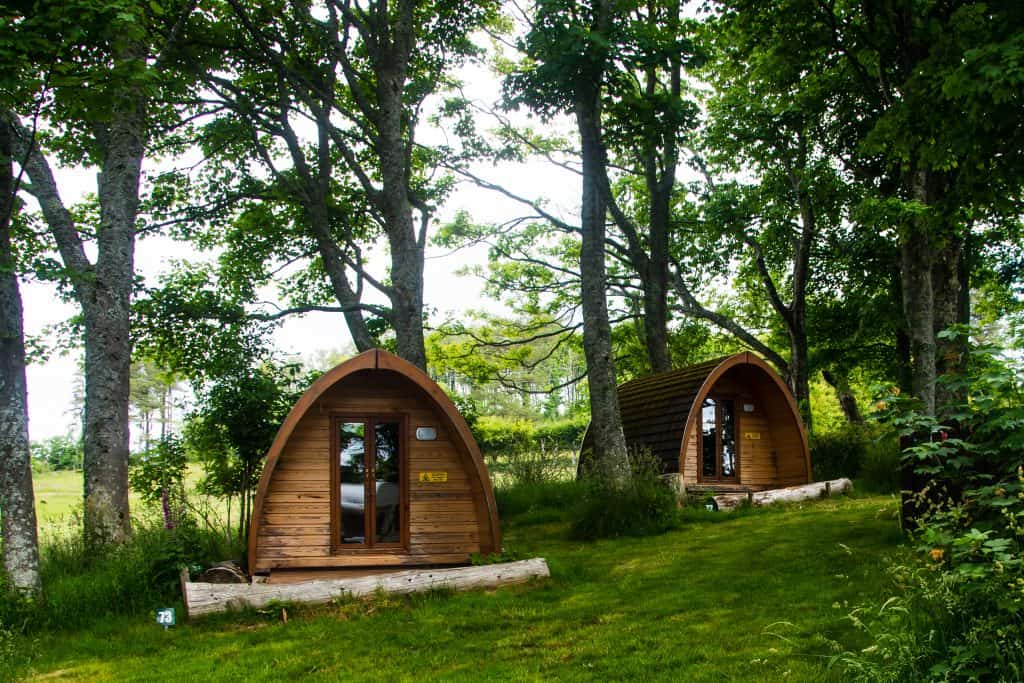 Looking ahead, operators are planning an expansion of their businesses in new locations and structures that add value to their existing features. Services and amenities are also set to expand, with a notable interest in on-site wellness and educational services, reflecting evolving guest expectations for a more comprehensive and luxurious outdoor experience.
These trends in outdoor hospitality are evolving, particularly among younger generations who seek a blend of comfort, luxury, and technology. For Gen Z and Millennials, the traditional concept of accommodation has expanded to include the convenience of Wi-Fi, the allure of modern amenities, and the luxury of well-appointed spaces.
According to the report, 32% percent of Gen Z and 47% percent of Millennials consistently prioritize these enhanced outdoor experiences, with a substantial portion sometimes seeking the same.
This trend reflects a shift in expectations, where the serenity of nature meets the demands for connectivity and contemporary comforts, positioning glamping as a go-to option for a generation that values experiential travel coupled with the comforts of modern living.
Despite the optimistic outlook, however, glamping operators face challenges, including the need for more marketing, access to additional financing, and staffing. Infrastructure development is also a pressing concern, with over half of the operators citing the need for improvements in plumbing, water, sewage, and sustainable power solutions.
Implications for the Industry Stakeholders
The data suggests that those who invest in enhancing their offerings and infrastructure, while navigating the challenges of expansion, can expect to capitalize on this growth trajectory. As the industry continues to mature, the successful integration of luxury, nature, and sustainability will likely become the hallmark of leading glamping destinations.
For glamping site owners and the outdoor hospitality industry, the rise of luxury camping presents both opportunities and challenges. Embracing modern architecture and sustainable practices is not merely a trend but a strategic business decision that can differentiate a property in a competitive market.
As the industry evolves, site owners may consider investing in infrastructure that supports digital connectivity and sustainable practices, such as solar energy and water conservation. Additionally, creating immersive and varied guest experiences through activities and amenities will be key to driving repeat business and word-of-mouth referrals.
The glamping industry's trajectory suggests a shift towards more immersive, luxurious, and environmentally friendly outdoor experiences. As the sector grows, those who innovate and adapt to the changing landscape of travel and hospitality will likely find success in this burgeoning niche market.