As modern glamping continues to gain traction globally, Yves Ballenegger sheds light on how his company, Groovy Yurts, bridges the gap between ancient Mongolian traditions and contemporary luxury camping.
In an exclusive interview with Modern Campground, Ballenegger, the company's president, delved into the rich history and cultural significance of yurts, a traditional Mongolian dwelling.
He illuminated the intricate tapestry of history, tradition, and innovation that surrounds the yurt. Far from being just another glamping accessory, these structures encapsulate millennia of Mongolian wisdom, adapting to nature's whims while leaving minimal footprints.
"Look closer to that yurt, and you will realize it's a representation of the Mongolian culture, a culture you might be familiar with in part," Ballenegger noted, saying these dwellings have long served the nomads of Mongolia, offering them a sustainable way of life.
One of the most striking features of the yurt is its design, shaped by natural elements over thousands of years. Its compact structure makes it aerodynamic, and able to withstand strong winds, yet it's not anchored to the ground to avoid harming the earth.
"The dwelling itself, it's been shaped by the elements over thousands of years," Ballenegger said. "So it is pretty much one of the most efficient dwellings ever devised… that is not anchored to the ground not to harm the Earth."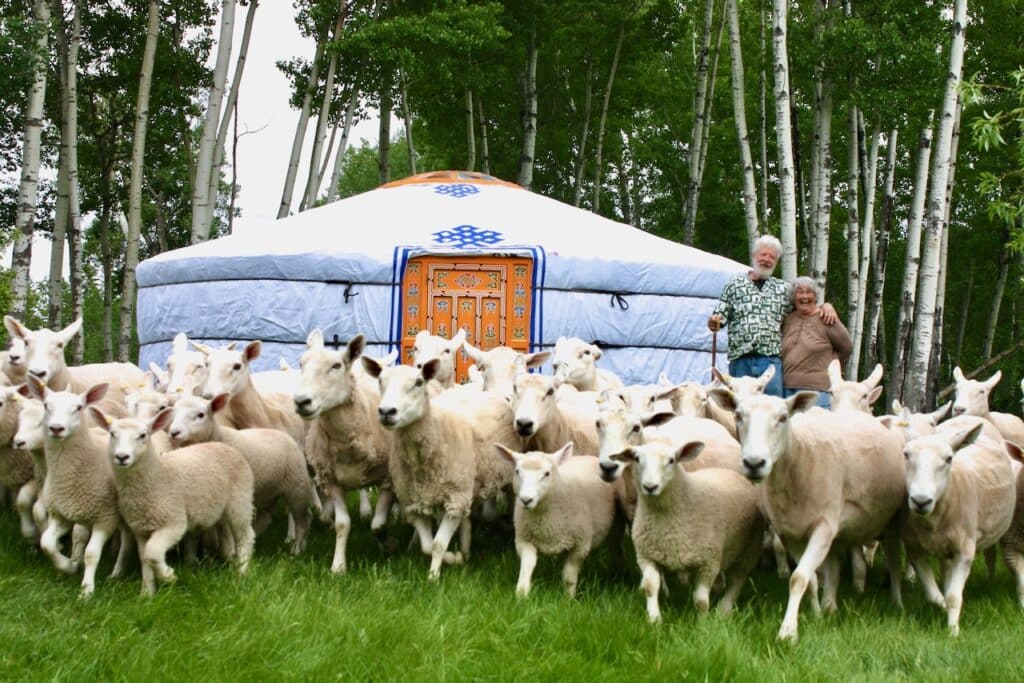 This design philosophy embodies the Mongolian approach to the environment: living harmoniously with nature rather than imposing upon it.
"They (Mongolians) don't want to harm the Earth," he explained. "So living with nature instead of imposing on nature is something we should learn here in Western civilization."
But the brilliance of the yurt doesn't stop at its eco-friendly design. Its compact structure is a marvel of ancient engineering. Mongolia's temperatures can plummet to a staggering -40°C in winter and rise dramatically in summer.
Yet, the yurt remains a haven, thanks to its sheep wool insulation, a "big sheep blanket" as Ballenegger fondly describes. This natural temperature regulation ensures that the same structure that offers comfort in the colds of Mongolia or Alaska can provide respite in the heat of the Gobi desert or Arizona.
These yurts are symbols of sustainable living, crafted from materials like wood, sheep wool felt, horse hair, and camel rawhide. Far from being mere shelters, they epitomize a philosophy of harmony with nature.
For those looking to own a piece of this tradition, Groovy Yurts ensures an end-to-end experience. "Our customers can set up these yurts on their own, or we assist them," Ballenegger explained.
However, like any dwelling, yurts require maintenance. "The ropes need checks, the covers occasional adjustments. But the beauty is in their simplicity," he pointed out. And for parts that wear out, like the outer canvas, replacements are both available and affordable.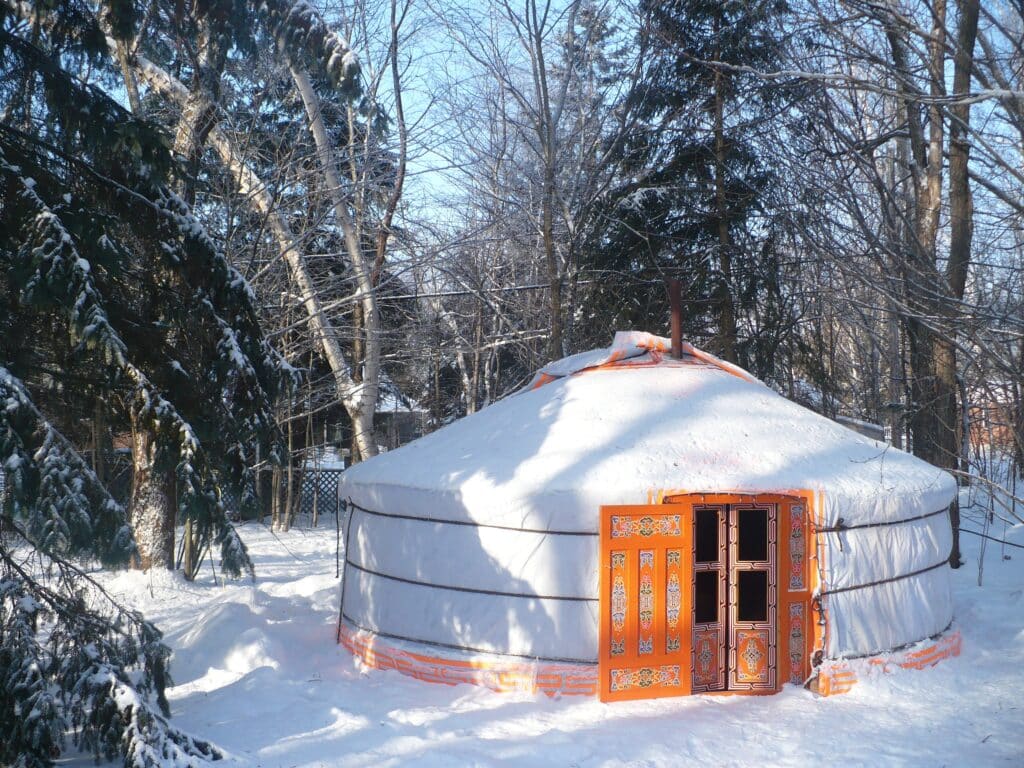 Meanwhile, Ballenegger hinted at Groovy Yurts' future endeavors, including the development of a more permanent yurt design, saying they are treading carefully to ensure they respect the tradition while considering modernity as a viable option.
In the evolving world of luxury camping, Groovy Yurts is not just offering a product but an experience. An experience rooted in history, sustainability, and a deep respect for nature, making it a preferred choice for a long-term stay.
Groovy Yurts stands poised to redefine the glamping experience. With their rich legacy of merging Mongolian traditions with contemporary comforts, they have carved a unique niche in the market. Yet, they are not resting on their laurels.
Recognizing the burgeoning demand for authentic yet luxurious outdoor experiences, Groovy Yurts is contemplating strategic partnerships with existing glamping operators. Such collaborations promise to elevate the guest experience, offering stays that are not just about luxury but also cultural immersion.
Moreover, there's a buzz about Groovy Yurts possibly venturing into setting up their own exclusive glamping sites. This move would not only expand their footprint but also allow enthusiasts to experience the quintessential Groovy Yurts offering in curated settings.
As the glamping industry evolves, Groovy Yurts emerges as both a trendsetter and visionary, crafting the future of immersive, sustainable luxury camping.