Dan Pearson, a stalwart in the RV industry, owner of PleasureLand RV Centers, and former RVDA Chairman, has passed away, leaving behind a legacy that spans over four decades of significant contributions to the RV industry.
His journey, which began at the tender age of 11, working at PleasureLand RV Centers, part of Plaza Buick owned by his father, Vern, saw him taking over the dealership in 1982 with a mere 20 employees.
Under his leadership, the company burgeoned into one of the largest RV dealership groups in the Upper Midwest, with expansive reach across Minnesota, South Dakota, and Wisconsin, as per the News & Insights report of the RV Industry Association (RVIA).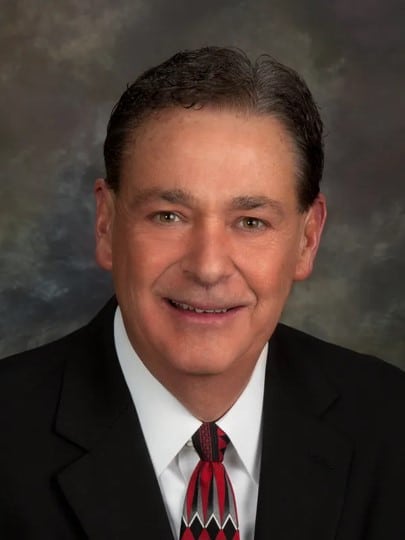 Pearson's leadership and strategic vision were not only confined to his dealership but extended to the broader RV industry, where he played pivotal roles in various associations and coalitions.
His tenure as the RVDA chairman of the board in 1993-94, membership in the RVDA Board of Delegates, vice-chairmanship of the Mike Molino RV Learning Center, and co-chairmanship of the Go RVing Coalition were marked by advocacy for dealers at different levels, support for continuing education for dealership employees, and championing market expansion efforts that propelled the industry to remarkable growth.
In 2018, Pearson was honored with the Entrepreneurial Success Award from the St. Cloud Chamber of Commerce, a testament to his innovative spirit and business acumen that saw PleasureLand RV Centers rise to prominence in the RV dealership landscape.
His dedication to the RV industry was not only recognized by awards but was also echoed in the tributes and statements from industry leaders following his passing. RVDA President Phil Ingrassia remarked, "Dan was a pillar of both the RV industry and RVDA," acknowledging his active involvement in various facets of the association's work over the past four decades.
RVIA President Craig Kirby also mourned the loss, stating, "Dan was a passionate supporter of the RV industry with a long-established reputation as one the best in the business."
Pearson's leadership role in shaping the RV industry's consumer outreach efforts through the Go RVing Coalition was highlighted, marking him as a champion for the industry's continuous growth. His efforts were not only strategic but also deeply rooted in a passion for the RV lifestyle and a belief in the potential of the RV industry.
A celebration of life, scheduled for October 6, at Calvary Community Church in St. Cloud, MN, is set to honor Pearson's life and contributions. The event, officiated by Rev. Doug Kern, will be an occasion for the industry and Pearson's loved ones to reminisce and pay tribute to a man who not only shaped a business but an entire industry.
Pearson's legacy is not only etched in the growth of PleasureLand RV Centers but also in the pathways he paved for the RV industry at large.
Pearson's induction into the RV/MH Hall of Fame in 2018 was a significant milestone that recognized his substantial contributions to the RV industry. During his induction speech, Pearson noted that the journey was not always smooth as he worked with RVDA and various other coalitions over the years.
However, he emphasized that everyone he worked with was "trying to make the industry a better place," reflecting his unwavering commitment to enhancing the RV industry despite challenges.
"In a person's life you are lucky to say you have been blessed a few times and it really, really means something," Pearson said during his Hall of Fame induction speech in 2018.
His words reflected a deep appreciation for the blessings in his life, including wonderful parents who reared seven children and instilled values of honesty and kindness. Pearson's parents introduced him and his siblings to camping as children, sowing the seeds for a lifelong connection to the RV lifestyle and industry.
Pearson also expressed gratitude towards his PleasureLand RV staff members, many of whom had been with the company for years.
"They really have allowed me to do the things I do on the national level and be a part of this industry," he explained, highlighting the collaborative spirit that underpinned the success of PleasureLand RV Centers.
Pearson's leadership was not only characterized by strategic vision but also by a genuine appreciation for his team and acknowledgment of their contributions.
News of Pearson's passing has resonated across the RV industry, reflecting the depth and breadth of his impact. Tom Faludy, a retired supplier and industry activist, expressed being "saddened and shocked" by Pearson's passing, acknowledging him as someone "so prominent in and influential on the success, growth, and unity of the RV Industry."
Pearson's support of the GO RVing movement during its conception over 20 years ago was pivotal, adding to its momentum and adoption, and leaving a lasting impact on the industry's consumer outreach efforts.
Faludy also highlighted Pearson's "exceptional legacy" characterized by his "candid, practical, common sense views, his authenticity, credibility, bold spirit, virtues and values and, of course, his infectious smile."
Pearson's legacy is multifaceted, spanning business success, industry development, and personal connections. His life and work have left an indelible mark on the RV industry, shaping its past and influencing its future.