After a successful first year, Campground Owners Expo (COE) is returning to Branson (Missouri) from November 30 to December 3 for another year full of opportunities in the outdoor hospitality industry.
Lori Severson and Danielle Todd, the organizers of the annual event, told Modern Campground that there is a lot to be excited about for this year's COE, including a behind-the-scenes experience and session with the owner of Dick's 5 & 10, workshops, the expo, fun networking events, and more.
For its second year, there are new things to look forward to like the Dick's 5 & 10 warehouse tour and lunch-and-learn session with owner, Steve Hartley. Those registered will also be receiving a gift certificate to shop at the family-owned store that has been around for more than half a century.
"[H]e's going to come and tell us all about how it is to work with families, how it is to research, what are the latest retail trends, how do I keep up on it—that kind of thing," Severson said during the Zoom interview with Modern Campground.
Campground owners, the organizer said, are noticing that retail is getting bigger and bigger. The session with Hartley aims to help those with a camp store—or those considering building one—to pick up tips on how to improve the retail aspect of their business.
Moved to gather small campgrounds and small associations together, Severson said that the organizers tapped the Campground Association Management Professionals (CAMP) to help with the event.
"[I] am so blessed to have a group called 'CAMP', the campground professionals that all work together and help me put this on and get it together. So one of our goals is kind of to help other people form associations and kind of be able to become stronger together," she said.
While campground and RV park associations will be present, the businesswoman said that no membership is needed because COE is open to every campground owner, manager, or professional.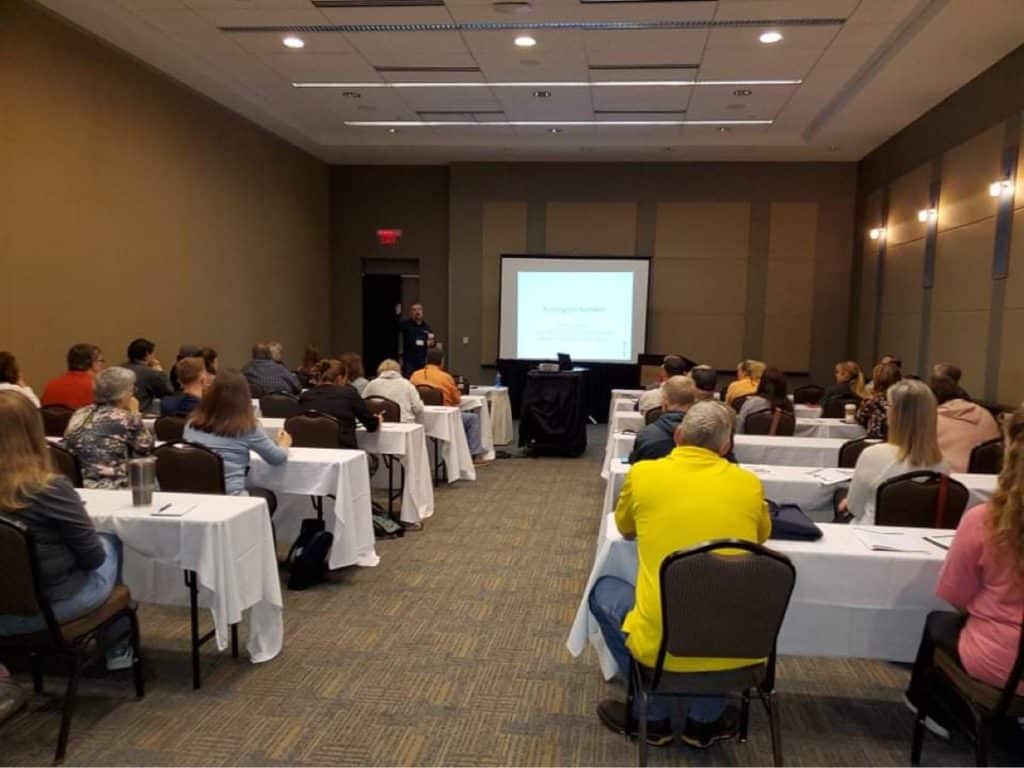 Adding to the education-filled agenda are sessions on time management, finances, legal issues, social media, marketing, store displays, activities, and more.
"We've really got a great group of speakers this year so we're super excited about that. Getting into some subjects that we could all use a little of, like time management, and that type of thing. So we're super excited about that," said Severson.
Another thing to look forward to this year is the campground owners' series on Thursday, per Todd. All morning, prospective and new campground owners can benefit from workshops that will help guide them throughout their journey.
"So we'll have everything in there from the banking, the real estate, the accounting, and also some of the state executives for some information on how the state association can help; if you have one in your state or if you don't have one in your state, what other resources you have, and how you can start an association in your state," Todd said.
The Fun
Since its first year, the Branson event has allowed park owners to get away from the campground for a bit and have fun with people who understand them. This year, the fun continues, beginning with The Padded Room of Rants with Mark Koep of CampgroundViews to be held on Wednesday afternoon at Andy B's.
During this event, attendees can let loose as they hear each other's stories and experiences at the campground. Soon after will be a talk to be led by the owners of Andy B's, followed by a behind-the-scenes of the business' escape rooms, karaoke rooms, and more.
On Friday will be an evening program with an open bar and hors d'oeuvres where the attendees can network and build relationships.
At 4:00, Scott Lesnick will deliver a keynote address titled "The Benefits of Resilience and
Successfully Navigating Change in an Ever-Evolving Campground Workplace" followed by an awards ceremony, auction, and dinner.
Expo
Vendors should also be excited because there's bigger space for them to sell their products, Todd shared. The COE team has expanded booths three times for the expo.
Vendors who supported the 2021 event will also be at the trade show this year, but so will newcomers to the industry. Combined, the expo portion of COE will see over 120 vendors for the second annual event.
"We have a little beach area that CRS (Commercial Recreation Specialists) has put on and it's amazing. We've got Bouncing Angels, we've got all the banks involved, [and] we're blessed with Blackhawk and Coverra Insurance. So all these wonderful sponsors are going to be there doing their thing," shared Severson.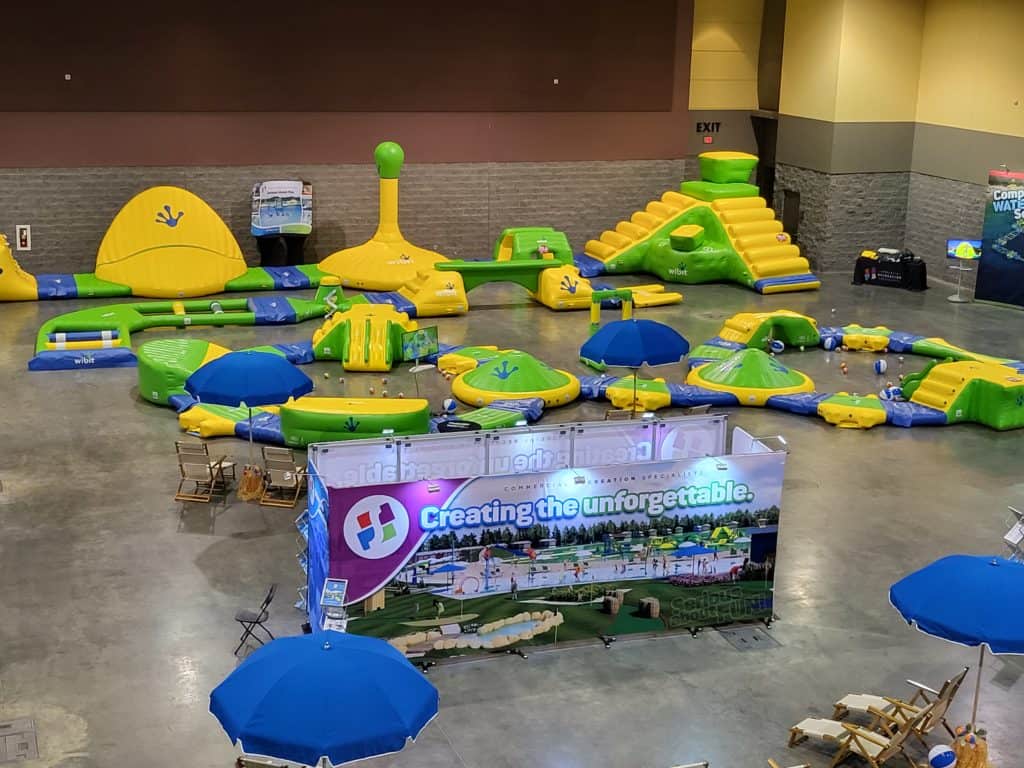 "We really could not do this at all—could not put this on without those people. So our hopes are that if people come and they really enjoy it, that they spend money with those suppliers because, without them, we absolutely could not put this on," she added.
Campground Owners Expo is also expanding to include more states this year. Moreover, attendee registration has doubled from last year, and those who want to catch up can register online or at the event.
On their way to Branson, Severson and Todd spoke with Modern Campground via Zoom where they enthusiastically shared the good news.
The 2nd COE is approaching 600 attendees, Todd shared.
"Last year, we had campgrounds from 18 different states, and this year, we have from 28 different states. So definitely expanded our reach. And we have everywhere from New York to California, Texas, [and] New Mexico," Todd added.
As the event approaches, the organizers said they hope to share their knowledge with attendees while making COE a fun experience for everyone.
"What we're looking forward [to] is just making it a fun experience where people can share their success stories and hopefully help people avoid some of the big mistakes and learn together. That's what it's all about," Severson said.
The second annual Campground Owners Expo takes place from November 30 through December 3 at the Hilton Branson Convention Center.
Visit https://www.campgroundownersexpo.com/ to learn more about the event.
Featured image courtesy of Campground Owners Expo.