In a bid to redefine outdoor hospitality, Kampgrounds of America, Inc. (KOA) has recently introduced an exciting addition to its campsite offerings – the highly anticipated KOA Signature Sites.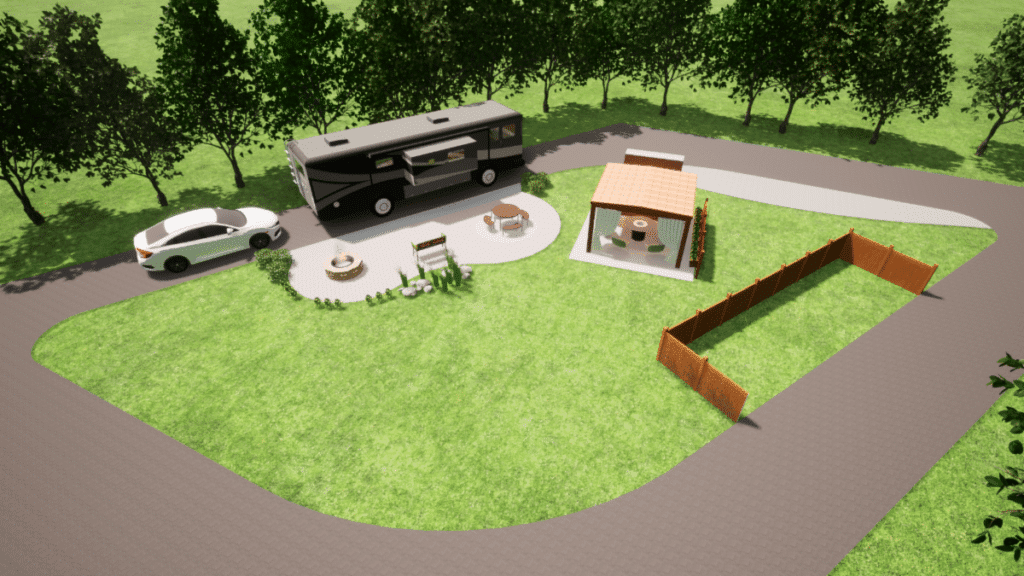 As per a release, with a strong focus on innovation and development, the company aims to elevate the camping experience for both RV and Cabin campers across the United States and Canada.
Whether you prefer an RV or Cabin Site. Each Signature Site will include an expanded KOA Patio® with a covered seating area, such as a Skydeck or gazebo, expanded grilling elements, and a fire experience.
The KOA Signature Site represents a new premium class of campsites, designed to cater to the evolving preferences of campers seeking a well-appointed and exclusive campground experience. This visionary concept, brought to life by KOA, is set to revolutionize individual campsites by bringing campground amenities directly to each site.
Chief Operating Officer of Kampgrounds of America, Inc., Darin Uselman, expressed his enthusiasm for the KOA Signature Site, stating, "The KOA Signature Site reimagines what an individual campsite can offer,"
"This elevated, expanded site caters to the camper wanting an exclusive campground experience."
Building upon extensive research, KOA discovered that 69% of campers expressed a strong desire to stay in a premium campsite, while a growing demographic of younger campers are particularly interested in socializing during their camping adventures.
Responding to these evolving preferences, the KOA Signature Site aims to meet the demands of modern campers by offering a unique blend of comfort, convenience, and social opportunities.
The distinguishing features of a KOA Signature Site include an expanded KOA Patio®, complete with a covered seating area that may feature a picturesque Skydeck or a cozy gazebo. Moreover, the site will boast enhanced grilling elements, ensuring campers can savor delicious meals under the open sky, while also offering a captivating fire experience to add warmth and ambiance to their evenings.
To provide ample room for relaxation and privacy, each KOA Signature Site will have a minimum size requirement of 3000 square feet. Upgraded landscaping will beautifully define the site, creating a tranquil retreat amidst nature's embrace. Additionally, an on-site gathering area, which may comprise a deck, raised platform, or covered pavilion, will be available to accommodate up to six people in various orientations, fostering connections and memorable moments.
KOA recognizes the diverse needs of campers and strives to offer a comprehensive experience. As a result, recommended amenities for the KOA Signature Sites include EV capabilities to cater to electric vehicle owners, leash-free Paw Pens for furry companions, and a range of on-site recreational facilities for active campers to enjoy.
Anticipating great demand for these remarkable campsites, Kampgrounds of America, Inc. has set an ambitious goal of making 50 KOA Signature Sites available across the United States and Canada by 2025. This dedicated effort to expand and enhance its offerings solidifies KOA's commitment to providing the best in outdoor hospitality.
As the camping industry evolves and campers seek memorable experiences in the great outdoors, KOA's introduction of the KOA Signature Sites is poised to redefine the standards of premium camping. With its forward-thinking approach, innovative features, and dedication to customer satisfaction, KOA is setting a new benchmark for outdoor adventures, appealing to campers of all ages and preferences.
Featured image from Kampgrounds of America, Inc.