With pre-show workshops delivered yesterday and a slate of conference sessions, the expo, and more experiences introduced today, The Glamping Show USA 2022 is in full blast.
"It's a little insane. We're up 40% to 50% over last year's show," David Korse, one of the owners of the show, told Modern Campground today. "Conference sessions are packed, and everybody seems to be having a good time."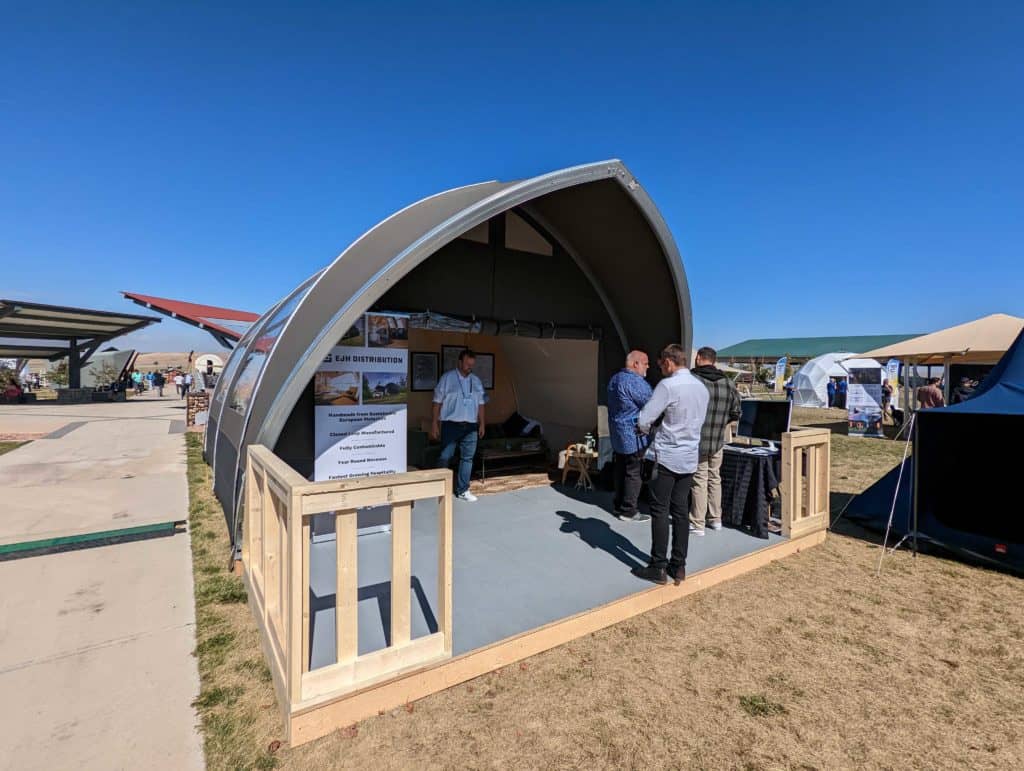 Glamping industry members from 32 countries all over the world are exhibiting at the show underway at Arapahoe County Fairgrounds in Aurora Colorado.
Asked why, Korse said: "It's glamping—it's universal, it's international, people want to hear all about it, and this is the largest gathering of exhibitors and speakers anywhere in the world."
The glamping event of the year officially kicked off today, but some attendees were already able to enrich their knowledge during the pre-show workshops held on October 3.
Yesterday, American Glamping Association (AGA) held a pre-show Glamping Business Basics seminar where experts in the outdoor hospitality industry talked about the ABCs of the luxury camping business.
AGA's Ruben Martinez told Modern Campground that while most of those who registered were in different phases of ownership and operation, about three to four seminar attendees said they were still researching or were aspiring operators.
"[For] that aspiring operator who just needs a network, tools, resources, accessibility, we're here to kind of step in and help them along their way in their journey and give them what they need," he said.
Earlier that day, business owners also learned how to enhance their pitches to investors during the Glamping Investment Connection.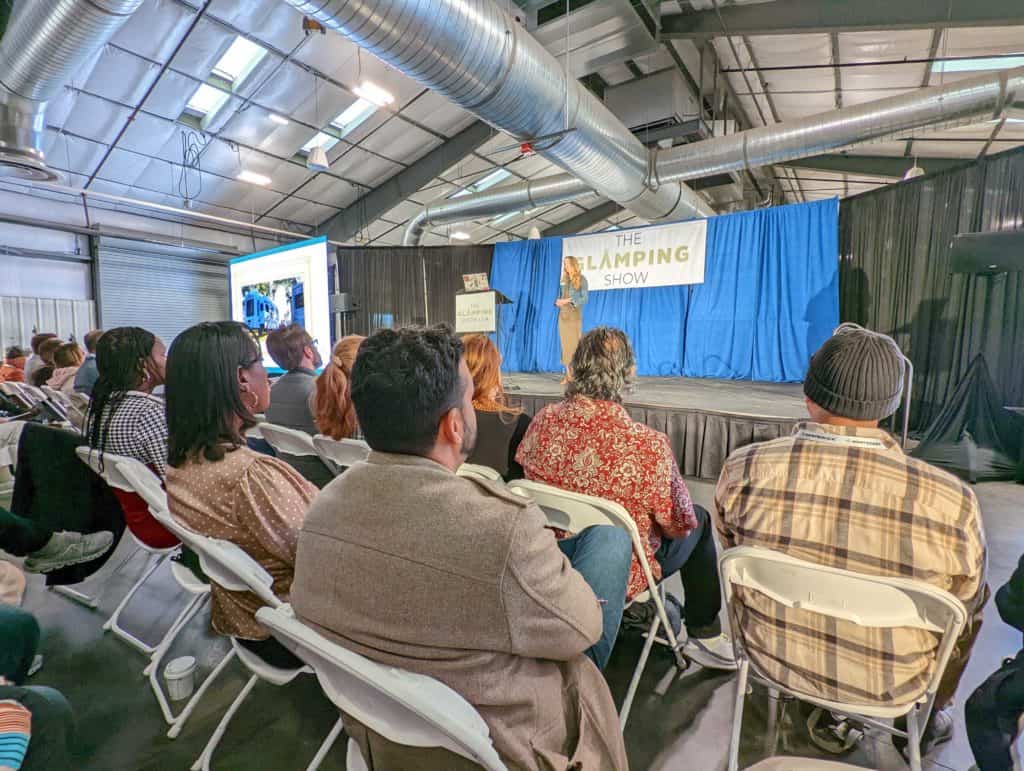 Today, Whitney Scott delivered an informative keynote session where she shared the results of glamping research highlighting glampers' preferences and expectations. Scott is the chief operating officer (COO) of Terramor Outdoor Resort and chief marketing officer of Kampgrounds of America (KOA).
The expo also officially opened this morning, with various vendors from the glamping industry present to showcase their products and services.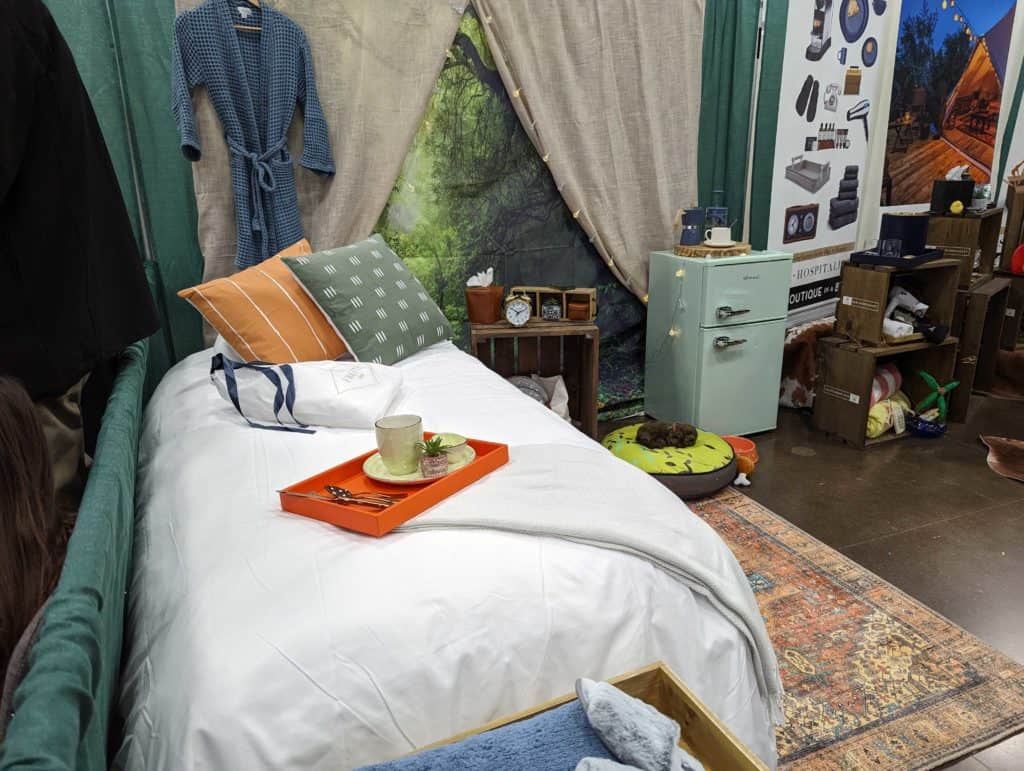 One of the vendors in attendance is Sage Outdoor Advisory, a company that helps launch glamping businesses in the United States by specializing in feasibility studies, appraisals, and more.
"So we're the highest level of MAI certified appraisers," SOA Vice President of Outdoor Resorts Connor Schwab told Modern Campground. "So, basically we stand in between glamping owners and operators and banks and investors."
Sage Outdoor Advisory also collaborated with KOA and AirDNA to release the first Glamping Industry Report.
Tomorrow, the company will host a session on the Sage USA Glamping Map and Data, a project it has worked on for six months.
"And our big goal is to pave the way for glamping owners to get investment to really bring their property to life," Schwab said.
Whether a vendor, operator, or association, The Glamping Show USA is an event that's not to be missed.
Tomorrow's show begins at 8:30 a.m. MT with a continental breakfast, followed by a session on influencer marketing.
Click here to view the agenda.