KCN Campgrounds is gearing up to impress outdoor enthusiasts and camping aficionados with exciting expansion projects across three of its parks. Goodland KOA Journey, Wisconsin Dells KOA Holiday, and Sheridan/Big Horn Mountains KOA Journey are set to introduce a range of new amenities that will elevate the guest experience to new heights.
Additions include luxurious cabins, charming wagons, glamping tents, state-of-the-art RV sites, dog runs, as well as revamped camp stores and bathhouses. Let's take a closer look at what campers can expect from these must-see enhancements.
Starting with Goodland KOA Journey, campers will be delighted to find 31 new RV sites that will cater to various camping preferences. Whether you're a fan of scenic views or prefer a cozy spot nestled amidst nature, these new sites have got you covered.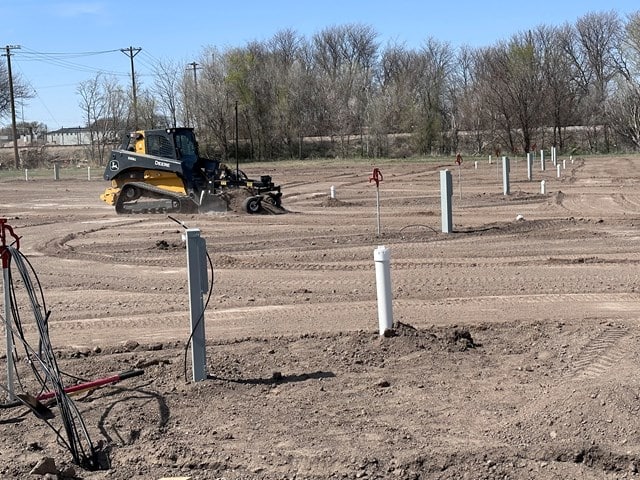 A number of these new full-service 5-amp pull-through sites will feature Deluxe Patios, BBQs, and furniture. One will also feature the first private EV charging station in the campground.
Additionally, the bathhouse and camp store have undergone impressive renovations, ensuring a more comfortable and enjoyable stay for all guests.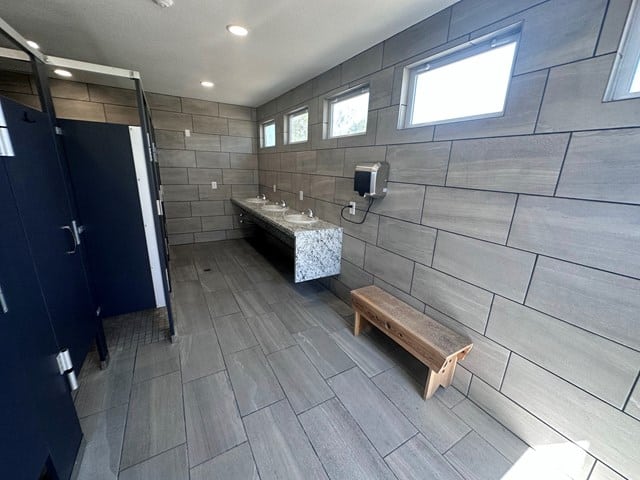 The park stands out in terms of its rich history, as it holds a story that predates the establishment of KOA itself.
Nate Thompson, the co-founder of KCN Campgrounds, elaborated on this unique aspect: "The Goodland Kansas park was built two years before KOA was a company back in the 1960s!" This historical significance adds an extra layer of charm and character to the park, and also speaks to the need for both the upgrades and the expansion.
Meanwhile, over at Wisconsin Dells KOA Holiday, the focus is on providing unique and unforgettable experiences.
Five brand-new deluxe camping cabins have been added to the park, each offering modern amenities such as kitchens and showers as well as cozy interiors. These cabins are perfect for families and friends seeking a comfortable retreat while immersing themselves in the beauty of Wisconsin's natural surroundings.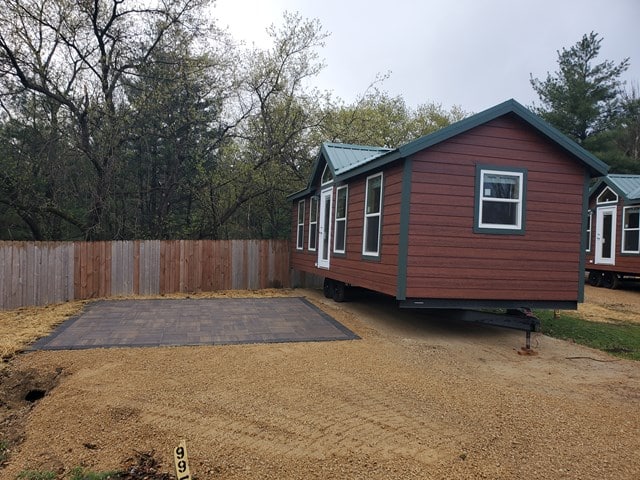 Furthermore, glamping enthusiasts will be thrilled by the addition of glamping tents, providing a touch of luxury to the camping experience. Each tent has a king bed, a porch to relax on, and a half-bath with vanity sink and toilet. Each will also be on a site that includes a fire pit, BBQ, and outdoor furniture for an amazing experience.
It's worth noting that KCN Campgrounds has partnered with Eco Structures, a renowned glamping tent provider based in Australia to ensure the utmost quality and comfort for campers. The glamping tents available at Wisconsin Dells KOA Holiday are a testament to this commitment, providing guests with a unique and luxurious outdoor accommodation option.
"These tents won't just be a tent with some nice furniture inside," Thompson shared. "They'll also have these amazing porches to relax on, beautiful lighting throughout, a dresser to unpack and organizing your gear and half bathrooms, so each tent will have its own vanity with a sink and a toilet."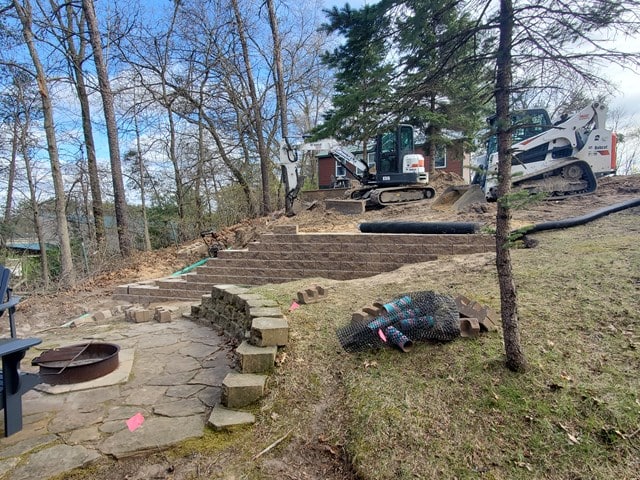 Another exciting addition is the campground's first deluxe paw pen site for campers that like to travel with their four-legged friends. Located right at the entrance to the park this new site has a Deluxe Patio with BBQ, fire pit, and furniture as well as its own private dog run for guests.
KCN is looking at creating more paw pen sites at the Wisconsin Dells KOA based on how this initial site does for the 2023 season.
Lastly, at the Sheridan/Big Horn Mountains KOA Journey, campers can look forward to an extraordinary journey back in time.
Reminiscent of the iconic wagons that played a vital role in the western United States' colonization, the park has introduced five high-end glamping Conestoga Wagons.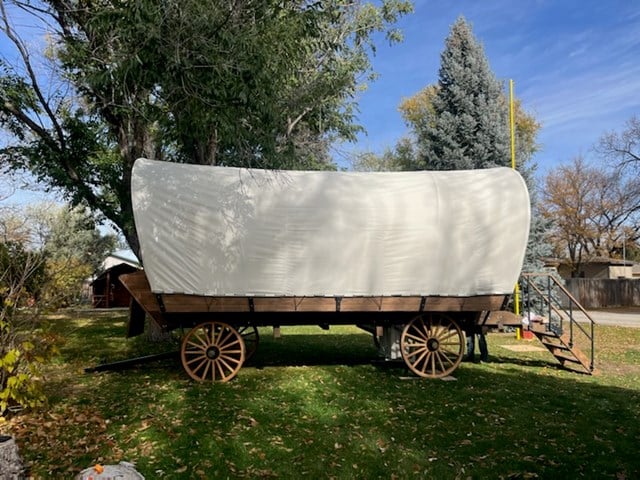 These wagons offer guests a unique blend of rustic charm and modern comforts, featuring a king bed, bunk beds, air conditioning, and a private bath house. 
To enhance the overall experience, 17 new 50-amp pull-through sites have been added, providing convenience and accessibility for RV enthusiasts. A number of these sites are Deluxe Patio sites, one of KOA's premiere types of sites. And KCN has big plans for its first riverfront site, with a goal to make it a new KOA Signature site.
"We're right on Big Goose Creek in Sheridan, and we're building this one site to be a river-front site with a Deluxe Patio, a fire pit, patio furniture, and a barbecue—and it'll be riverfront right on Big Goose Creek," Thompson told Modern Campground.
And for those looking to explore the area's natural beauty, a newly completed bike path connecting the campground to downtown Sheridan offers an exciting outdoor activity.
KCN also added another deluxe camping cabin to its Sheridan property. This is another data-driven decision as recent figures show that "occupancy was high enough that it would justify another cabin."
"We've already seen much higher bookings this season since we made that available, which is great," Thompson said.
With the addition of new cabins, wagons, glamping tents, RV sites, dog runs, and the renovation of camp stores and bathhouses, KCN Campgrounds is setting the stage for an extraordinary camping experience. The combination of modern comforts and the allure of the great outdoors creates an irresistible invitation for campers to immerse themselves in nature's beauty while indulging in the comforts of home.
Thompson expressed his excitement about the expansions, highlighting their aim to create unique and unforgettable experiences for campers.
He emphasized KCN's dedication to celebrating the local community and supporting local businesses, encouraging guests to explore the surrounding areas and indulge in the region's offerings.
Thompson stated, "We've been investing time in the content on our campground websites; we want to make sure that guests actually get out and experience what that area has to offer and our campground website should be the first place they can find this information."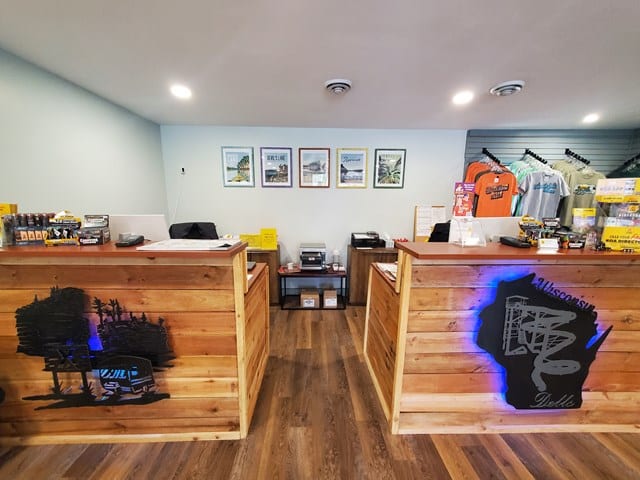 Completion dates for the expansions vary across the parks. The five cabins and glamping tents at Wisconsin Dells KOA Holiday, along with the paw pen, will be available for guests to enjoy by early June.
At Goodland KOA Journey, the renovated bathhouse and camp store are completed and open for campers now. The 31 new RV sites will be ready for mid-season enjoyment.
As for Sheridan/Big Horn Mountains KOA Journey, the Deluxe Cabin, Conestoga Wagons, and the new store will be available by Memorial Day, while the 17 new sites will open by late season.
These exciting expansions are sure to captivate camping enthusiasts and create unforgettable memories. Whether you're seeking a luxurious glamping experience, a cozy cabin retreat, or an RV adventure, KCN Campgrounds has thoughtfully curated a range of amenities to cater to diverse camping preferences.
With the completion dates in mind, campers can plan their visits accordingly and look forward to enjoying these new and upgraded facilities.
For more information and to book your next outdoor adventure, visit the Goodland KOA Journey, Wisconsin Dells KOA Holiday, or Sheridan/Big Horn Mountains KOA Journey website today.
Featured image from KCN Campgrounds.