In a time of economic uncertainty, KCN Campgrounds, a fast-growing company in the outdoor hospitality sector, is making strides toward becoming one of the most successful stakeholders in the outdoor hospitality industry.
In an interview with Modern Campground, KCN Campgrounds Co-Founder Nate Thompson shared that the company has recently acquired four new RV campground properties, with plans to add more this year.
"We bought four parks in 2022. Four campgrounds, on top of the three that we owned before that, and we are on a growth trajectory to buy approximately that many more this coming year," Thompson shared with enthusiasm.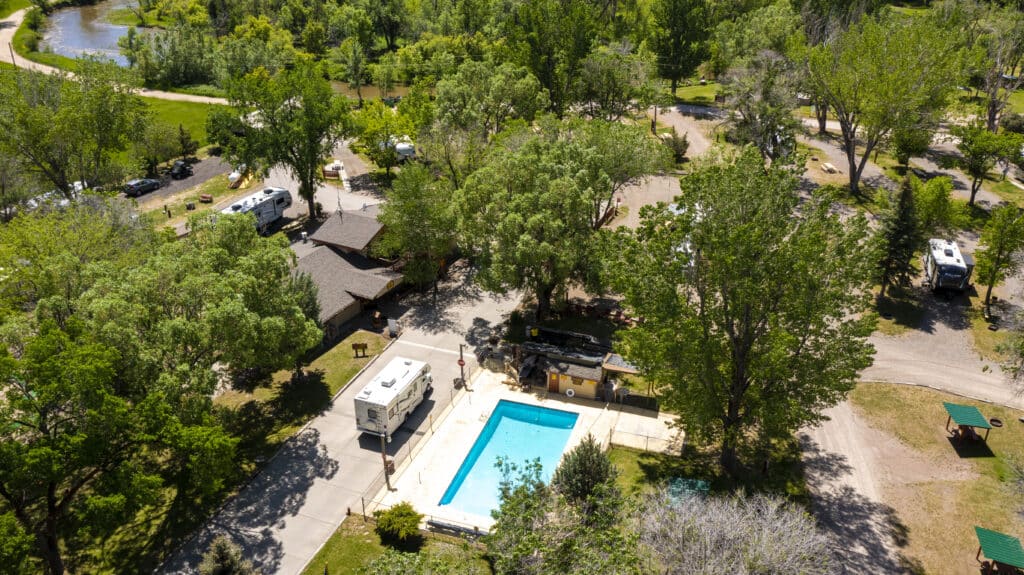 The fast yet stable expansion is part of the company's solid growth trajectory of reaching a portfolio of 20 parks in the next 3 years.
Ignited as an idea among friends around a campfire one summer night, KCN Campgrounds currently boasts a portfolio of must-visit parks located in Tennessee, Utah, Wyoming, Wisconsin, and Kansas.
MC first spoke with Thompson at the 2022 Kampgrounds of America Convention & Expo in Florida at which he commended KOA and their use of data analytics in determining their best course of action for campground upgrades and optimization.
Thompson reinforced his statement during the January interview with MC when he said: "We're a huge proponent and fan of KOA for a number of reasons, and we've decided to focus heavily on this ecosystem as we build out our portfolio."
Despite owning exclusively KOA properties today; however, in a Zoom interview with MC, Thompson said KCN Campgrounds is open to other property acquisitions as it is not exclusive to KOA parks.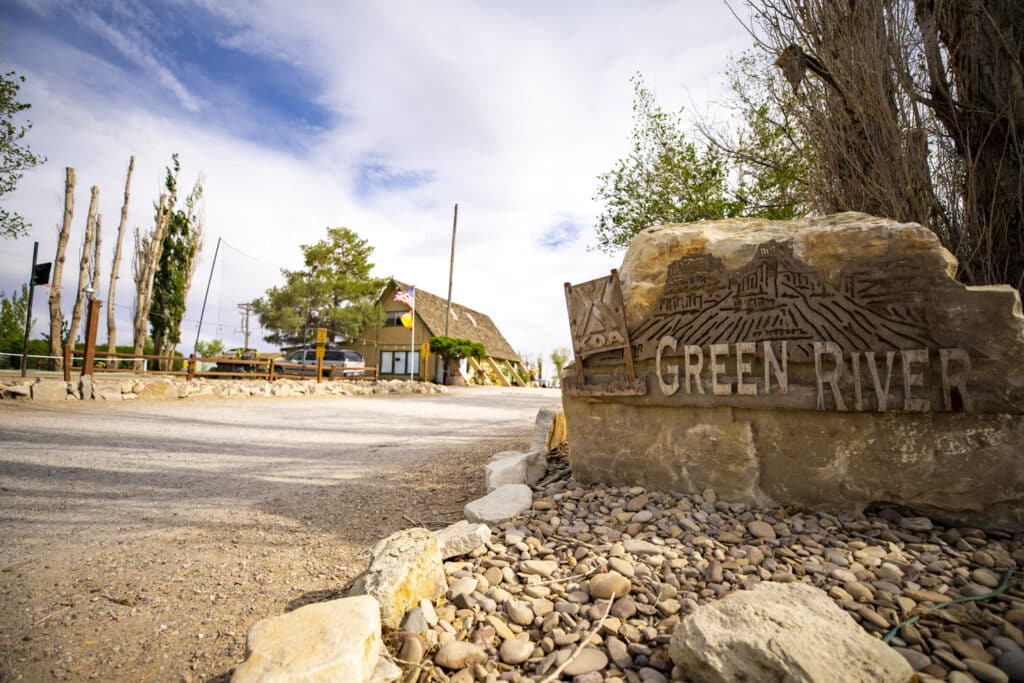 This focus on data-driven decisions plays a huge part in KCN Campgrounds' strategy. More than that, the company considers location, value add, rate analyses, and other factors when assessing new opportunities.
"We conduct extensive research and diligence on acquisition targets, and don't proceed with a purchase unless each of our criteria is met during the diligence phase," said Thompson.
"We're building a world-class portfolio, one property at a time," he added.
The Parks
The campgrounds in KCN's portfolio are part of the KOA system, which are primarily categorized as KOA Journey, KOA Holiday, and KOA Resort.
Fitting into the KOA Journey park category, "the parks are great stopover points in between destinations for guests traveling from one place to another," Thompson said.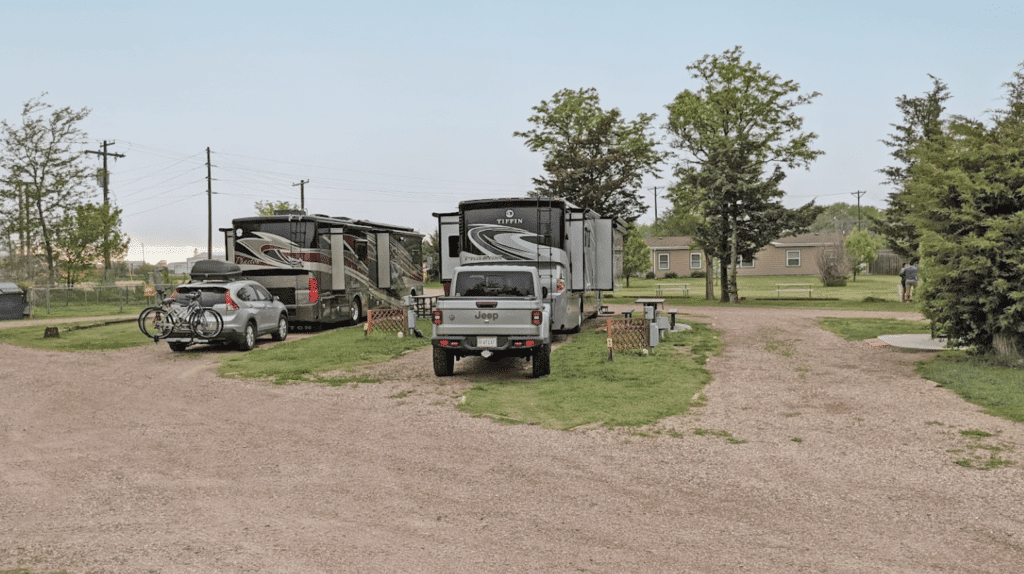 One such KOA Journey owned by KCN Campgrounds can be found in Goodland, Kansas. The park represents a spot where campers can stop if they're headed to or back from the Mountain West, as Goodland is just a couple of hours east of Denver.
The campground is currently undergoing an expansion that will double the number of RV sites and offers RV sites and cabins as well as amenities including a pool, on-site store, dog park, a playground, sites with their own private dog runs, and more.
What may be considered destination-oriented parks are KOA Holiday campgrounds, where guests tend to come and stay for extended periods of time. These parks are usually in close proximity to attractions and parks for travelers to explore and check out.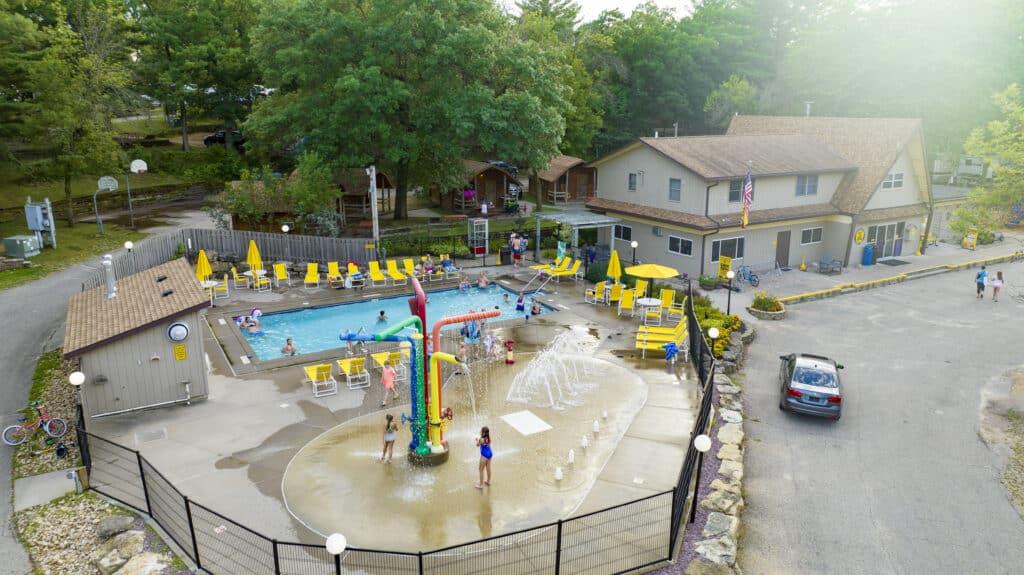 "For a park in this category, we've got a couple of parks in Utah that are holiday-level parks. So they've got more amenities, bigger pools, more accommodations," Thompson shared.
Another KOA Holiday owned by the company can be found in Wisconsin Dells, WI.
Dubbed the "Water Park Capital of the World," the destination is teeming with must-visit water recreation sites. Outdoor recreation opportunities are also accessible, as well as wildlife preserves, the Wisconsin River, and more.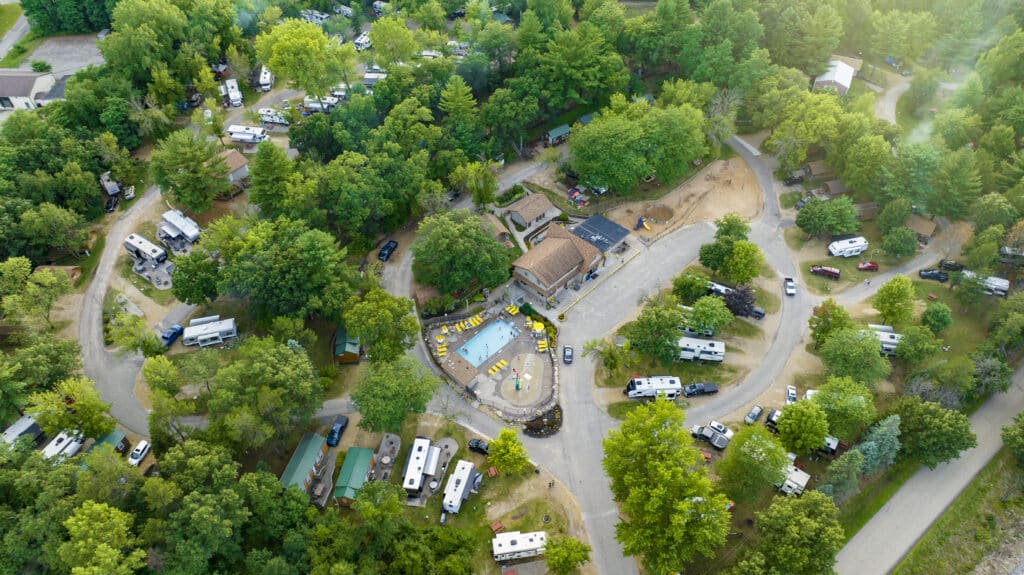 This season, KCN is adding more cabins to bring the total at the park to over 30 in addition to adding new glamping tent accommodations and RV sites with their own private dog runs and patios with BBQs and furniture.
"We're adding these amenities in an effort to support longer-term stays because of the amenities both at the park and the amenities that the park is adjacent to in these locales," Thompson told Modern Campground.
Investment Return & Care Camps
As a whole, the amenities and offerings each KCN Campground provides are planned for financial success, although that is one of several areas of focus. The company also considers its impact on the environment and local communities, striving to be a responsible and sustainable business that benefits not only its investors but also the world around them.
KCN's parks are on track to achieve the KampGreen certification that KOA has developed to support eco-friendly practices across its locations. The company has rolled out improvements that include LED light bulbs, recycled and low-impact products onsite, and even a solar hot water heating system as a trial that could potentially be extended across all parks in the portfolio.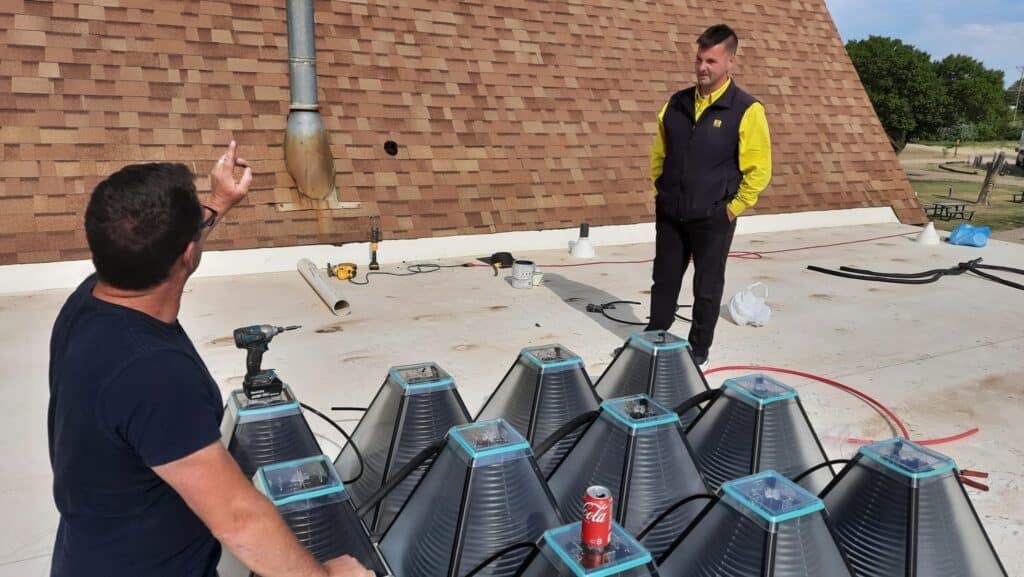 In addition, the company is an active partner for Care Camps, a non-profit that sends kids with cancer to summer camp.
"At all of our parks, we're doing fundraisers like pancake breakfasts or ice cream socials. Not only do these bring campers together, meeting people from different places and whatnot as building community at these different parks," Thompson said, "They also raise funds for an important organization we partner with—Care Camps."
Care Camps is a national non-profit organization that funds medically supervised pediatric oncology camps across the United States and Canada. Their mission is to bring the healing power of community and the outdoors to children living with cancer and their families.
Care Camps is particularly special to KCN as members of the team, as well as family and friends, have been struck with this terrible disease. 
"Our partnership with Care Camps is very important to us at KCN," Thompson shared. "It represents a way for our team to directly give back and help kids with cancer to enjoy something all kids should experience—summer camp in the wilderness and all the memories that come out of it."
"KCN's support for Care Camps is making a tremendous difference with our mission to fund medically supervised pediatric oncology camps across the United States and Canada," said Gwynn B. Sullivan, MSN, the executive director of Care Camps.
"Their philanthropic commitment and service ensures that more children and families can experience the healing power of community and the outdoors. We are incredibly grateful for our partnership with KCN."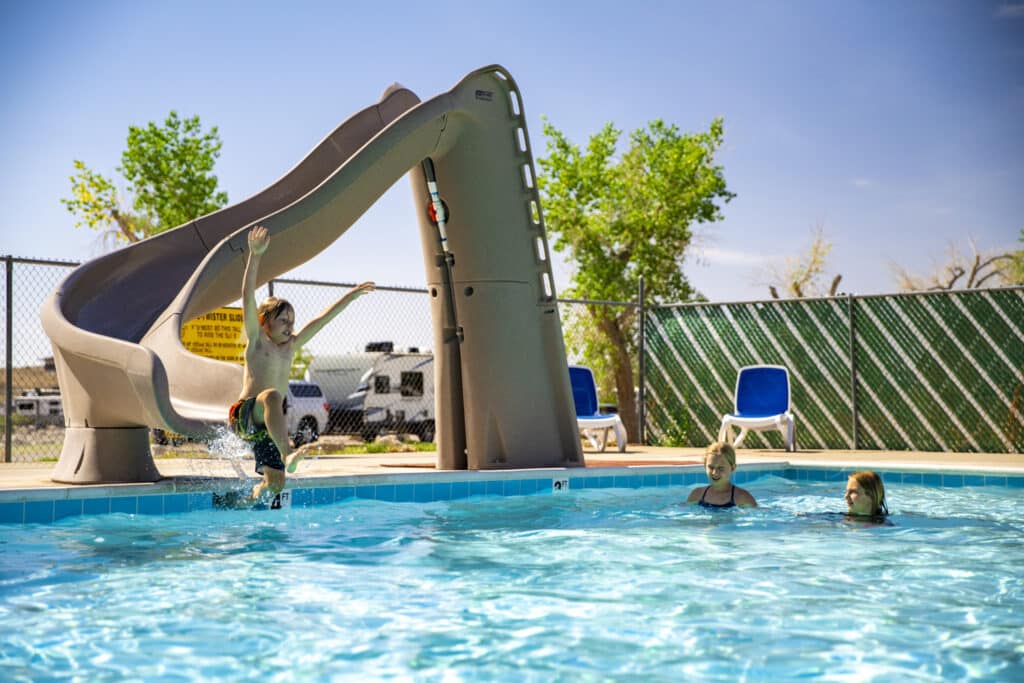 On its road to success, Thompson said the company is focusing on providing a seamless and enjoyable camping experience for guests as they support campers' love for the outdoors.
To support its growth, KCN is strategizing its game plan and is putting systems in place, including a digital marketing plan in partnership with Insider Perks, expansion plans at multiple parks, site improvements, and more. These efforts are expected to be a major focus of the 2023 season and beyond, Thompson said.
He also expressed his enthusiasm for new partnerships and opportunities to grow the company's portfolio. 
Investors interested in the growing real estate category of outdoor hospitality, as well as property owners who want their property to be managed by KCN Campgrounds, may visit kcncampgrounds.com to learn more.