White Duck Outdoors, a supplier of camping and glamping equipment, has carved a niche for itself by blending innovative product design, sustainable practices, and customer-focused development.
In an interview with Modern Campground, Head of Marketing Moez Faruqi explained that their journey is marked by a commitment to producing the highest quality outdoor products, an eco-conscious approach, and a keen responsiveness to consumer needs.
At the core of White Duck Outdoors' success is their innovative product lineup, particularly their canvas camping tents, which are known for their high quality, detailed finishings, and functionality.
The main product that we make is camping and glamping tents. We're the leader for canvas camping tents in the country… We make the most innovative tents," said Faruqi. This dedication to innovation is further exemplified in their unique tent designs, including the Altimus, a novel approach to traditional canvas tents.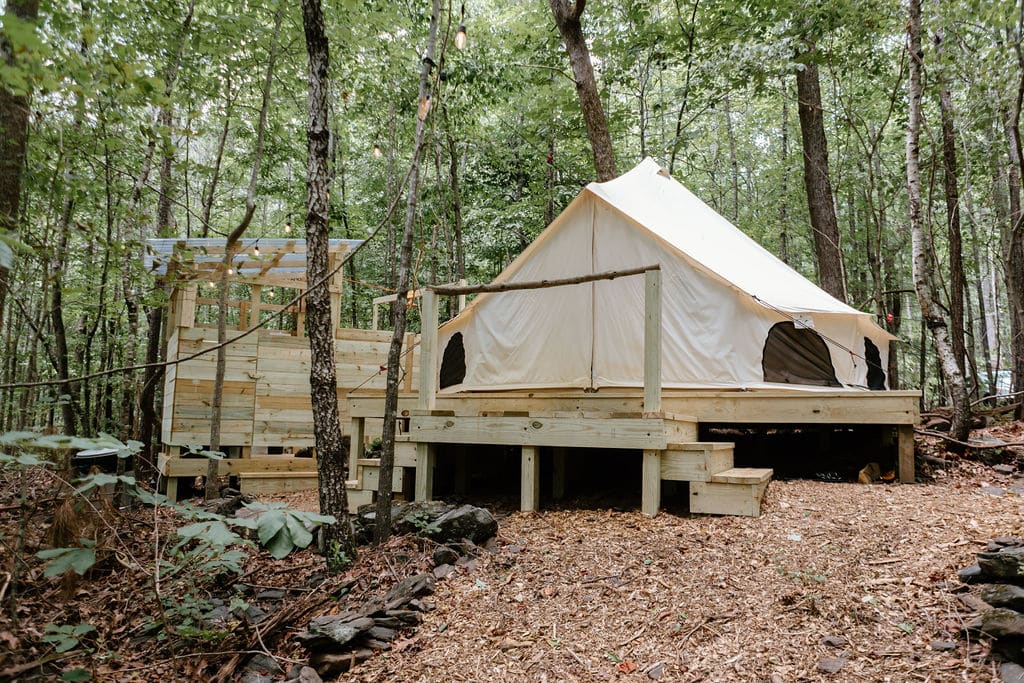 According to their website, sustainability forms a significant pillar of White Duck Outdoors' ethos. The company takes a holistic approach to eco-friendliness, from product design to manufacturing processes.
Faruqi said that every aspect of their manufacturing has a responsible or sustainable element to it and continuously improves from that. For instance, the material they use for the floor of the tents is also biodegradable. This commitment is reflected in their literature and interactions with retailers, where they consistently highlight their sustainability efforts.
Customer feedback is a vital component of White Duck Outdoors' design process. Faruqi illustrates this with the development of the Alpha Pro tent. Also, the company leverages technology in both its product development and marketing strategies.
"Based on feedback… we made a new version of the alpha wall tent called the Alpha Pro which has wider doors, bigger windows, and an AC duct in the tent," he said. "We have a website that we're always working on… We leverage video content heavily."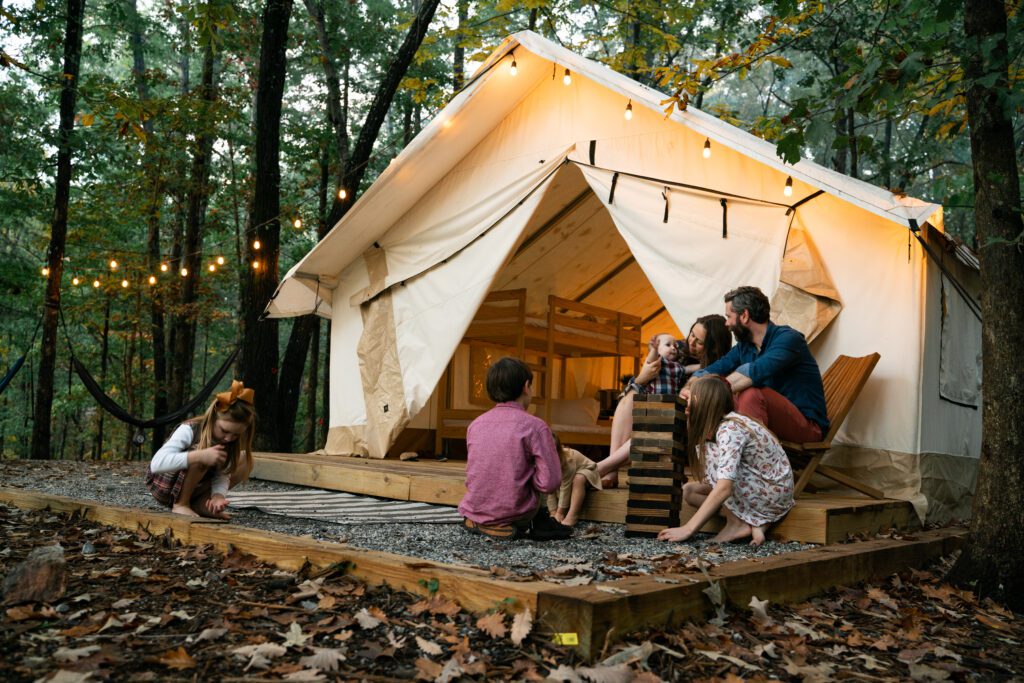 This approach not only aids in showcasing their products but also helps in reaching a wider audience through various digital platforms, ensuring a strong online presence.
White Duck Outdoors' ability to quickly adapt to market trends is another key strength. Faruqi said they adapt to what people are looking for, like eco-friendliness which is one of the trends. This flexibility allows them to stay ahead in a competitive market by rapidly responding to changing consumer preferences.
The company's comprehensive approach goes beyond just making sustainable tents; they aim to make the best tents in the market while adhering to sustainability guidelines.
"It's not just that we make a sustainable tent, but the tent itself performs very well," Faruqi adds. This balance of quality and eco-friendliness is a testament to their comprehensive design philosophy.
During the pandemic, the glamping segment saw significant growth, which White Duck Outdoors capitalized on. Faruqi said "glamping started to really take off" for them over the pandemic. This surge in interest provided an opportunity for the company to expand its reach and cater to a broader audience seeking outdoor recreational activities.
The company's future plans include expanding its product range and exploring new markets. As detailed on their website, White Duck Outdoors offers a variety of products beyond tents, showing their commitment to catering to a wide range of outdoor hospitality needs.
White Duck Outdoors stands as a paradigm of how a company can effectively integrate innovation, sustainability, and customer-centricity. From pioneering tent designs to sustainable manufacturing processes and responsive customer engagement, they exemplify a business model that not only meets current market demands but also sets new standards for the outdoor industry.
Their approach illustrates a profound understanding of the intricate balance between producing quality products, preserving the environment, and satisfying customer needs.
Featured image from White Duck Outdoors.