Glamping, a luxurious form of camping, can be quaint but never old-fashioned. In the cozy area of Twin Mountain in New Hampshire, something new is in the works for glampers, and it promises to accommodate avid campcationers any time of the year. The name of this emerging winter wonderland? Quaint Glamping.
The COVID-19 pandemic has brought some bad for most businesses, but for the owners of Quaint Glamping, the pandemic has led them to brainstorm ideas for a new venture.
Having only moved to Connecticut from Oklahoma, Ansh and Bela Singh found themselves drawing water from a stone after looking for places to go winter camping, but to no avail.
"[A]nything good that we looked at was either closed for the season—because we're looking at winters—or so far away and booked for our dates," Ansh recalled during an interview with Modern Campground.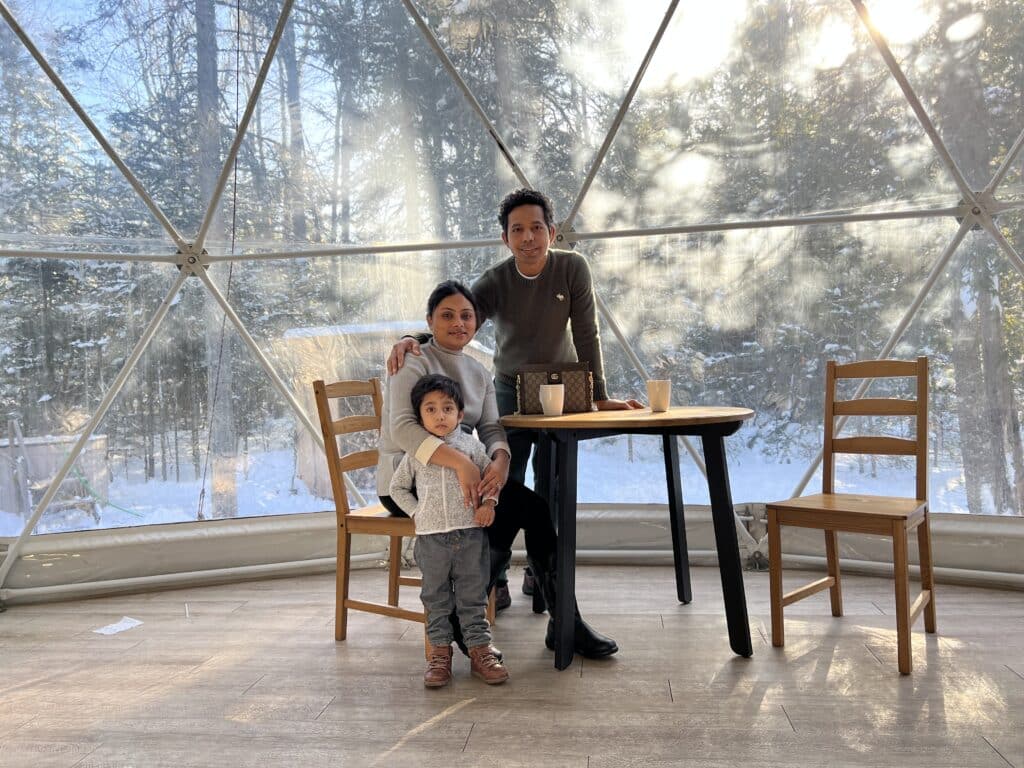 With the number of camping households on the rise as the outdoors appeal to the public, winter camping also started warming up last year.
In October 2022, Kampgrounds of America (KOA) data revealed that 8.2 million households planned to camp that winter, a projected number that was 1.3 million more than the 6.9 million households that winter camped in 2022.
SVP of Strategy Whitney Scott credits the growing trend of alternative and experiential side of camping for the increase in cold season camping.
"It's no longer a seasonal activity," Scott remarked in a KOA press release in October last year.
Ansh, in his conversation with Modern Campground, underscored this demand.
"There's actually [a] need for getaways during winter. There aren't a whole lot. And what we found [is] that even today, there aren't a whole lot," he said.
How can the industry address this surge in winter campers?
New parks bring additional site availability. As business-minded venturers like the Singhs strive to develop glampgrounds, there is hope for the demand to be soothed.
Having experienced the need for more winter campgrounds, the Singhs turned the problem into an opportunity and ignited the spark to start their glamping business. "[It drove] me insane. So, [in the] middle of 2021, I [thought], 'you know what? This is it. I'm gonna start my own'. And that's when the things kinda kicked off," Ansh shared.
"I stumbled upon American Glamping Association […] and I went to their conference, and that's just prepared me to do things right from the get-go," he added.
After dipping their toes into their new venture, the Singhs soon came to discover one of the reasons behind the lack of year-round campgrounds in the area. "Now I know why—because it's very hard. It's very hard to do anything in winter, especially in New England," the developer said.
Still, the team has one goal in mind: develop Quaint Glamping, a glampground focused on winter and the shorter seasons.
With this in mind, the couple began their journey, checking almost 70% of towns in New Hampshire looking for the perfect location to build their dream. Doing so also prompted Ansh and Bela to read zoning ordinances totaling over 120.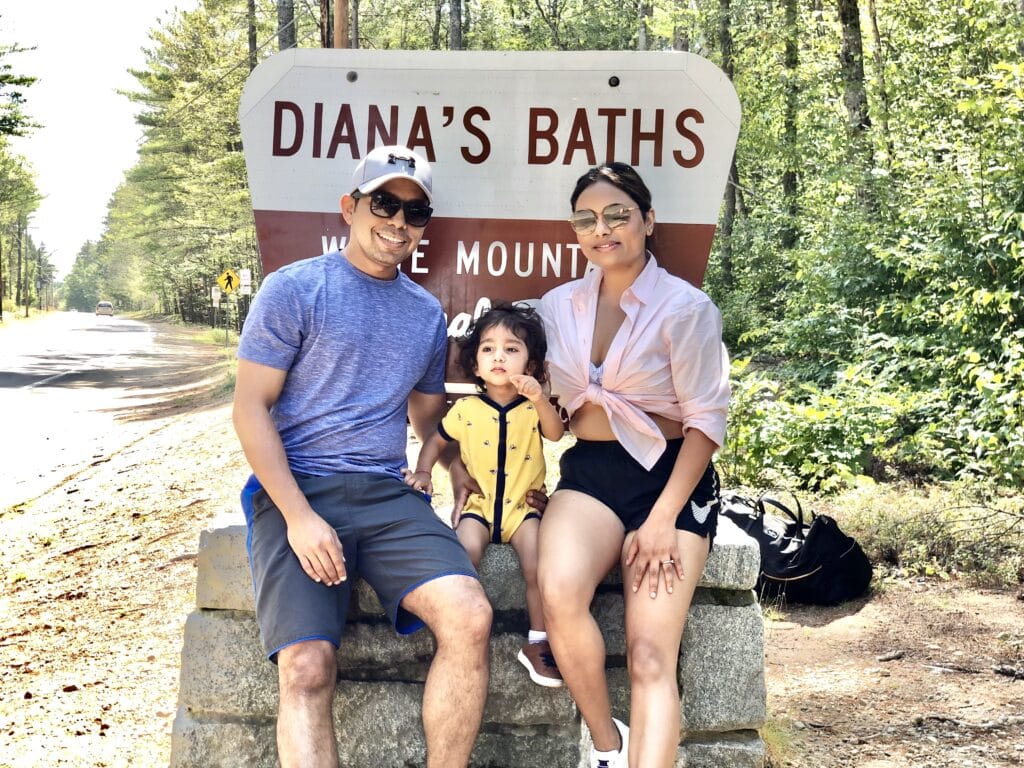 After a couple of heartaches in securing land, the developers faced another setback.
In June, the couple met an owner of a farming land. All things considered, both parties were on board with the conditions. And so, Ansh secured dates for the planning board meeting two days after speaking with the land owner. The couple settled the payment for the site plan as well as other fees. However, they were notified that the land got sold even before they had the chance to attend the planning board meeting.
"I almost quit," shared Ansh. He did the opposite.
October came, and another piece of land came into the picture. After checking all the boxes, the Singhs did not want to let the opportunity pass so they struck while the iron was hot. Everything followed after: the survey, wetland delineation, and working with the architect for the 56-acre project.
Fast forward to today, plans for the three-phased project are being developed, and the Singhs were more than ecstatic to share them.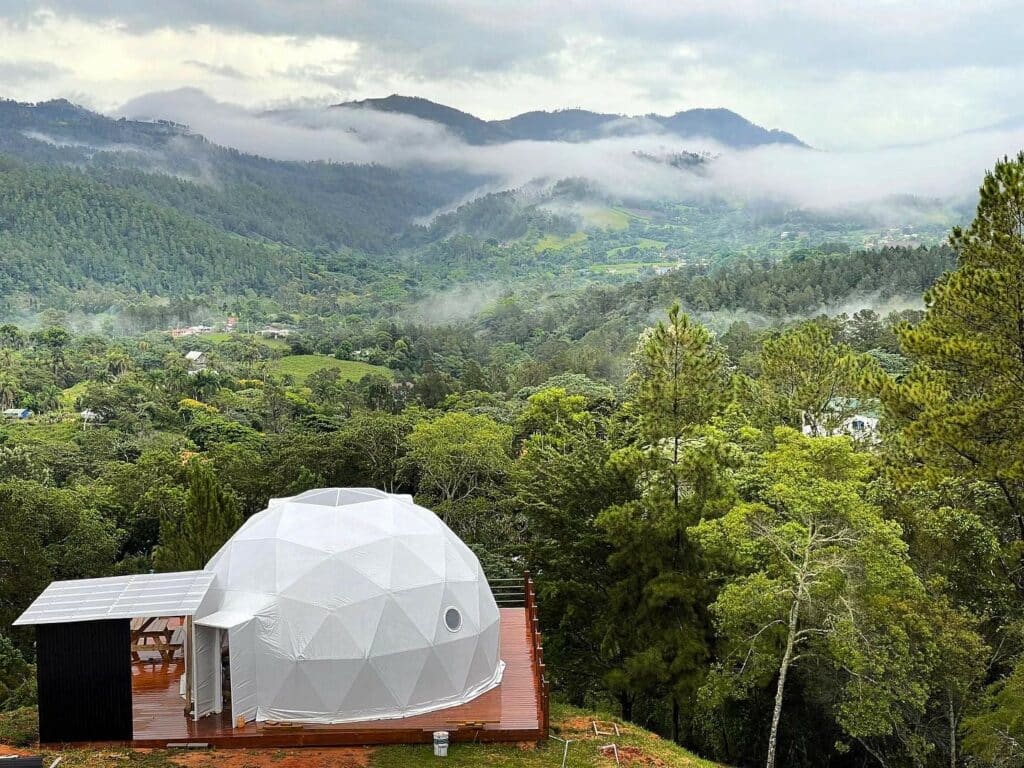 The Vision
In terms of glamping accommodations, plans seek to put about 15 dome-like structures on the site for every phase, totaling 45. The accommodations will each be self-contained with full bathrooms, kitchenettes, and queen beds.
There will also be a large hexadome base camp for communal activities, as well as a rental facility for additional needs, a swimming pool and cabana for relaxation, a pond, three event spaces, a brewery/restaurant for dining and refreshment, and more.
For the modern glamper who wants to stay connected, Ansh said there will be WiFi through SkyWeb.
There are plans to offer various activities at Quaint Glamping such as wine tasting, morning yoga, cookouts, mixology classes, snowshoeing, and classes on backpacking.
Quaint Glamping will also be bringing "the best coffee" from Costa Rica to New Hampshire through classes on making coffee and chocolate.
The booking process will be handled through ResNexus, Ansh shared. They are also working with another company to create a virtual tour of the entire site.
Food and beverage will also be available in the future when Quaint Glamping has established a connection with local restaurants where glampers can book their meals ahead of time.
Last, but definitely not least, the glampground will be open year-round to allow guests to enjoy glamping any time of the year—whether it's winter, spring, summer, or fall.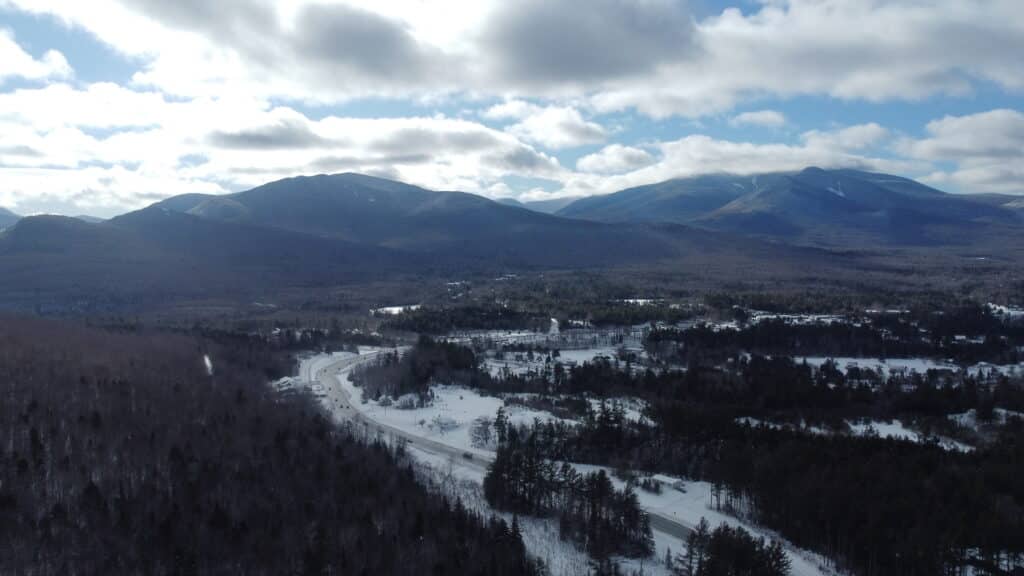 For many, winter signifies the end of the camping season. Quaint Glamping seeks to help change that, and with data indicating increased interest in winter camping, the trend may or may not be only the beginning.
According to KOA, the newest set of campers out of the 9.7 million projected in 2022 were the most enthusiastic about winter camping and new camping experiences.
Camping has been around for decades, yet it never gets old. As new forms of camping, such as glamping, emerge, it is not far for these new campers to turn to beginner-friendly glamping resorts.
With winter camping on the rise, New Hampshire's soon-to-be winter glampingland aims to serve campers even during the coldest of months. With all these in mind, cold weather seems to be beginning to be travel weather.
Modern Campground will be reporting more on this project as the development commences.
To learn more about Quaint Glamping, visit quaintglamping.com.
Featured image from Quaint Glamping.