Industry leaders and pioneers from Europe and the United States are set to share the latest news and perspectives from the outdoor hospitality industry on another episode of MC Fireside Chats airing live on November 30, 2022 at 2 pm EDT.
Hosts Brian Searl and Cara Csizmadia will be joined by Olja Nicholl, Stephanie Bias, Valentina Kožarić and Giacomo Sanna.
Nicholl is the CEO and Co-Founder of the Nicholl Group who owns and runs the first ever luxury glamping resort in Serbia called Lala Vineyard Glamping Resort located in Sremski Karlovki.
Bias is the General Manager at Camp Aramoni, a boutique campground and event venue located 90 minutes southwest of Chicago. Holding a bachelor's degree in Event Management from Iowa State University, she now uses her background to oversee events, menus, guest experiences, marketing, PR initiatives, staff, among others.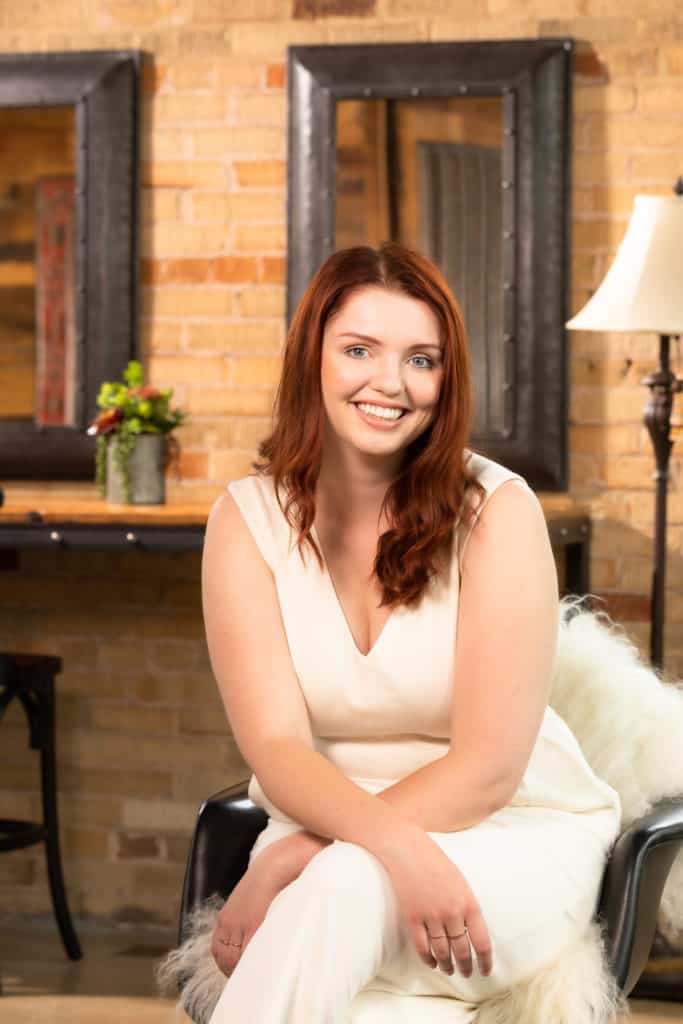 Kožarić serves as the Front Office Manager for Camp Omišalj, a premium camping and glamping resort in Croatia.
Sanna is the Architectural Design Manager for The Bubble Retreat in Umbria, Italy and runs his own consultancy for architecture and parametric design, utilizing new technologies such as 3D modeling and printing to create groundbreaking accommodations designs for the glamping industry.
The guests will discuss their experiences working across different areas of the outdoor hospitality industry, and how they are helping pave the way for its progress.
November 23 Episode Recap
In last week's Thanksgiving edition of the MC Fireside Chats, leaders and enthusiasts in the RV industry took a look back at how much the industry had grown over the past year, sharing what they have learned in the process of addressing these changes.
Host Brian Searl was joined by recurring guests RV Dealers Association (RVDA) President Phil Ingrassia and RV Women's Alliance (RVWA) President Susan Carpenter with special guests, full-time RVers Andy and Peggy Staver of Our Downsized Life.
According to Ingrassia, RVDA is in a good position coming into the new year with manufacturers adjusting to increased demand with the help of dealers. He added that camping and RVing had never been more popular than it is now, with camping bookings and RV rentals increasing.
"Camping is an affordable way to have a vacation. There are a lot of people taking notice of the sector, more private equity money, real estate investments, campgrounds modernizing, and states looking at potential camping areas," Ingrassia said.
For the Stavers, RVing was originally a decision borne out of practicality rather than leisure. Peggy stepped down from her corporate career in 2016 and found living in an RV as a suitable way to bring home wherever they go while her husband Andy, a traveling nurse, would be able to travel for work. This eventually led to the creation of their blog Our Downsized Life.
The couple shared their experience about the time they were traveling during the height of the COVID pandemic with the lockdowns and mobility restrictions. Andy noted that it was incredibly challenging since most RV parks and campgrounds were closed while those that remained open were often at full capacity.
Carpenter discussed how the RVWA was able to conduct an education symposium and recognize the people who have made a lasting impact in the industry which had been a long-time goal for the association.
Ingrassia later recalled highlights from the 2022 RVDA Convention and their annual Dealers Satisfaction Index which surveyed multiple dealerships around the country about the performance of manufacturers and recognized outstanding companies during the convention.
On the subject of RV dealers, the Stavers shared an experience they once had with a dealership that helped them every step of the way to repair a broken appliance in their RV, going the extra mile to help service their vehicle.
"Most RVs need specific products made specifically for [certain types of] RVs, then there are some that can accommodate any product, and having a dealer to help people with issues that require [this particular] expertise is an important aspect for dealers—servicing what they sell. The most successful dealers are full-service dealerships with individuals helping their customers," Phil replied.
The group then shared what they are grateful for this year and what they are looking forward to in 2023.
Carpenter said that she is looking forward to a smooth-flowing year and getting back to a form of normal after two years of challenges from the pandemic.
Ingrassia, on the other hand, said he plans to keep moving forward and keep focusing on things that can help the industry grow, as well as start some projects that were postponed due to the pandemic.
The Stavers shared that they look forward to meeting and sharing with the people in the community, as well as nurturing their new careers as freelancers helping RV parks grow.
Searl commented that he is keen to learn more about the technology and practices in marketing that can help businesses in the industry grow, showing that it has more potential than people think.
About MC Fireside Chats
MC Fireside Chats is a weekly show devoted to the outdoor hospitality industry. The show is hosted by Brian Searl, the founder and CEO of Insider Perks and Modern Campground, and Cara Csizmadia, member services coordinator at the Canadian Camping & RV Council (CCRVC).
Airing live every Wednesday at 2 p.m. (EDT), MC Fireside Chats features guests from the camping and RV industry who share their take on the current state of the camping, glamping, and RVing sectors as well as upcoming innovations in RV parks, campgrounds, outdoor resorts, glamping, and the RV industry.
To listen to previous episodes of MC Fireside Chats, visit: https://moderncampground.com/mc-fireside-chats/.