As a glamping business owner, you're always on the lookout for unique and innovative structures that can set your glamp site apart. One such concept that is redefining the glamping industry is the advent of helicopter glamping. 
This new and exciting concept takes helicopters and transforms them into luxurious rental units that can be set up anywhere in the world, offering a unique and unforgettable experience that guests won't find anywhere else.
Helicopter glamping is the brainchild of Mega Conversion Solutions, a company that prides itself on sustainable home building and remodeling.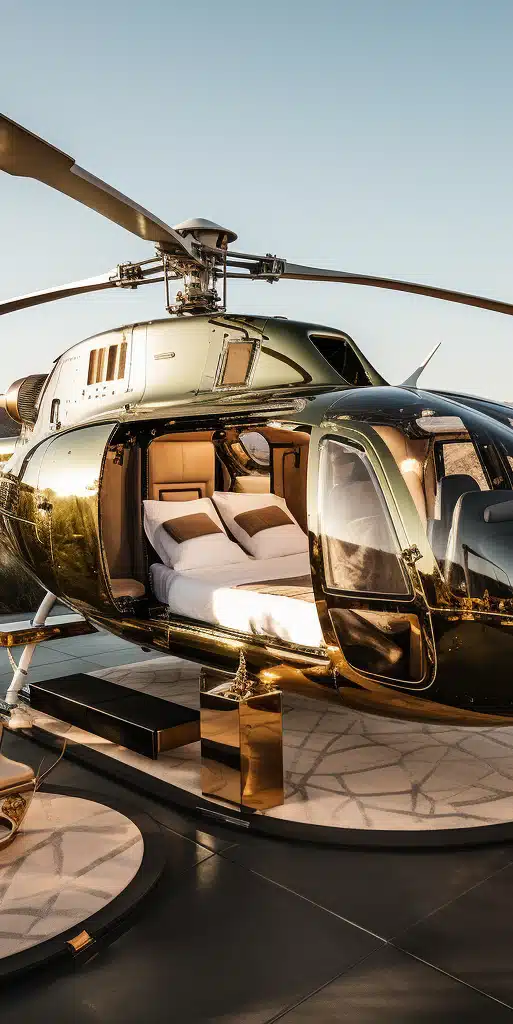 Photo courtesy of Helicopter Glamping
The concept of helicopter glamping is simple yet innovative. Helicopters are converted into luxury accommodation units, furnished with the highest quality materials and amenities to ensure guests have the most comfortable and enjoyable stay possible.
Whether your guests are looking for a unique outdoor vacation or a romantic getaway, helicopter glamping offers something for everyone.
According to an article by 24SPORTS, the first helicopter glamping resort is scheduled to open in early 2024 and is set to make its debut in Joshua Tree, a desert area in southern California known for its rugged rock formations and stark desert landscapes.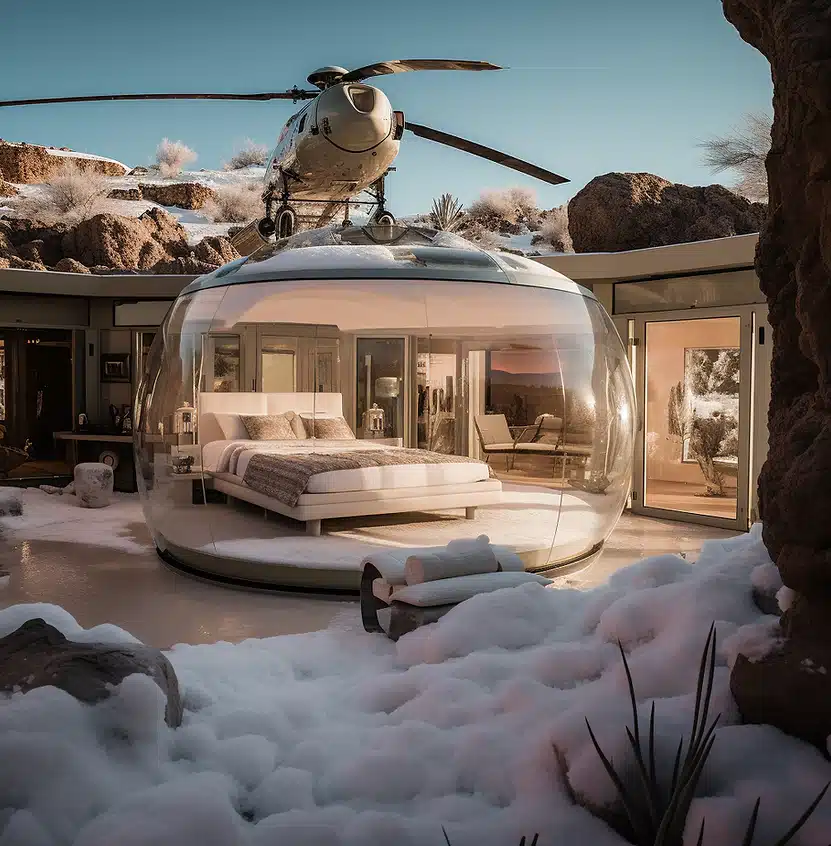 Photo courtesy of Helicopter Glamping
Despite the novelty and luxury of the concept, the cost of a stay in these helicopter units remains unknown. However, the exclusivity and uniqueness of the experience suggest that it may be a premium offering.
The idea of helicopter glamping is not just about providing a unique accommodation experience. It's also about sustainability and reinvention. By repurposing helicopters into luxury rental units, the concept promotes the idea of sustainable tourism, a factor that is increasingly important to many travelers today.
As a glamping business owner, the advent of helicopter glamping presents an opportunity to diversify your offerings and attract a wider range of guests. While it's a significant investment, the potential returns could be substantial given the growing interest in unique and sustainable travel experiences.
However, it's essential to consider the potential challenges that may come with this unique concept. For instance, the logistics of setting up and maintaining these units could be more complex than traditional glamping structures. Additionally, ensuring the safety and comfort of guests in these units will be paramount.
In conclusion, helicopter glamping represents the future of the glamping industry, offering a unique blend of luxury, adventure, and sustainability.
As a glamping business owner, it's an exciting concept to watch and potentially incorporate into your own offerings. As the industry continues to evolve and innovate, it's clear that the sky's the limit for glamping.
Featured image from Helicopter Glamping