Glamping has been on the rise, offering outdoor enthusiasts an upgrade on rest and recreation. As demand rises, so do expectations—it's not just about the tents but also about the experience that comes with it. One such destination that has caught the attention of glampers is Backland, a luxury eco-resort located less than 15 miles from downtown Williams, Arizona.
Opened in 2022, the resort offers a unique blend of luxury and nature, setting a new standard in the industry.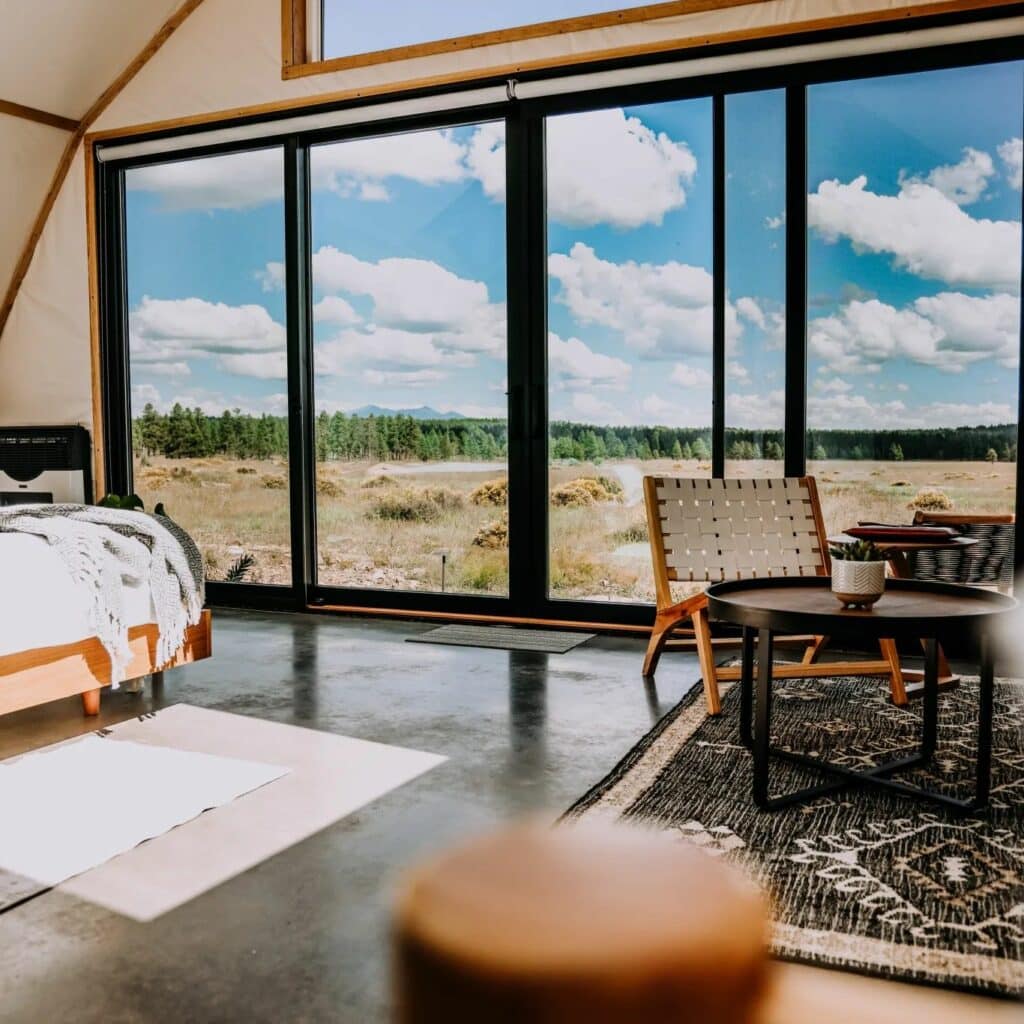 As you drive up to the resort, the first thing you'll notice is the array of custom-built luxury tent suites, each promising a panoramic experience of the Arizona wilderness. The suites come in four types: Backland Suite, Grand Suite, Sky Suite, and Grand Sky Suite.
Each suite is a marvel of design and comfort, featuring king-sized beds with luxury linens that make you forget you're in a tent. The en-suite bathrooms are fully equipped with showers and ecological toiletries, adding a touch of home to the wilderness.
But what truly sets these suites apart are the windows—16-foot wide panoramic windows that offer breathtaking views of the surrounding landscape.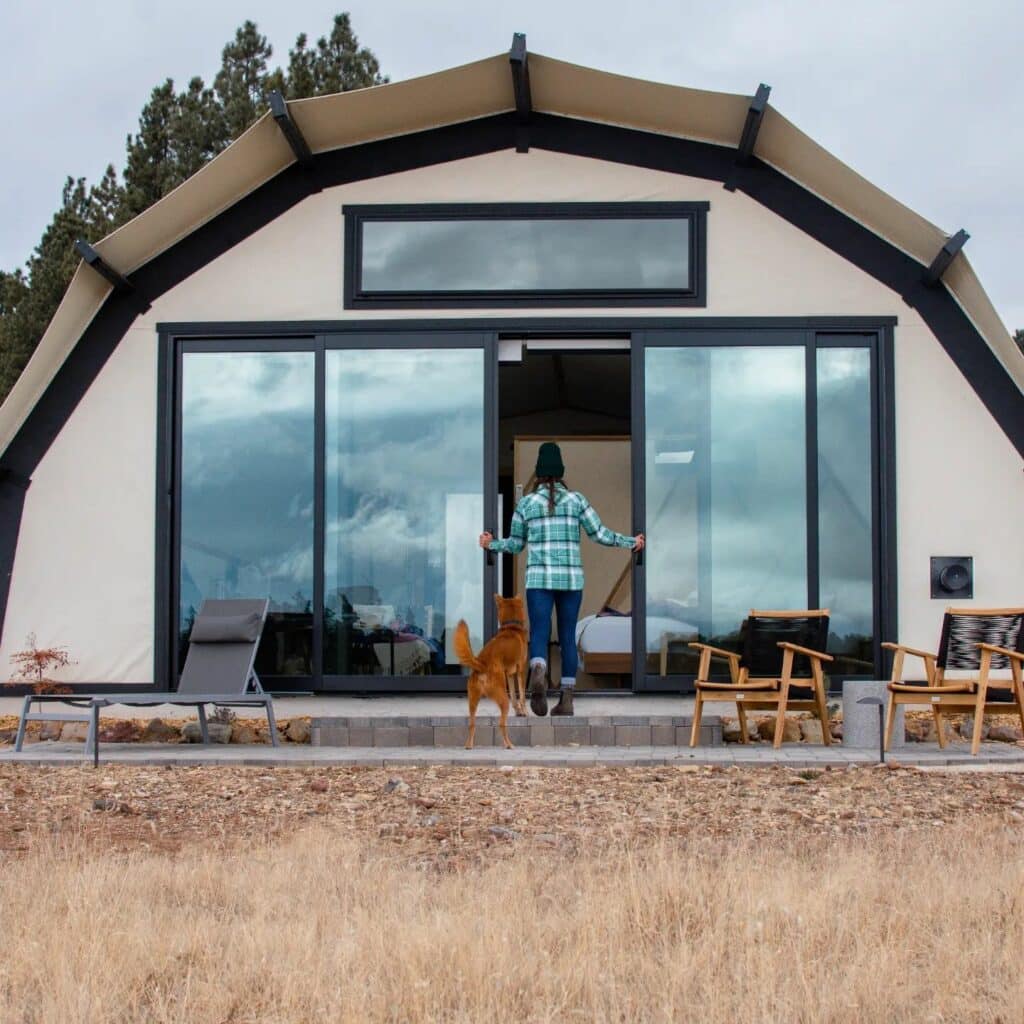 If you opt for the Sky Suites, you'll be treated to a skylight over the bed, allowing you to sleep under the stars in the comfort of a warm, luxurious bed. The tents are also equipped with automatic climate control, ensuring that you stay comfortable regardless of the weather outside.
While the suites offer a high level of comfort, Backland encourages guests to unplug and immerse themselves in nature. Interestingly, Wi-Fi is not available in the tents, a decision aimed at helping guests disconnect from the digital world and reconnect with the natural one. Instead, you can spend your time bird-watching, stargazing, or roasting s'mores over a campfire.
Beyond the tents, Backland offers a range of amenities designed to enhance glampers' stay. There's a tented spa for those looking to unwind, and a pond with a beach for those interested in some water activities.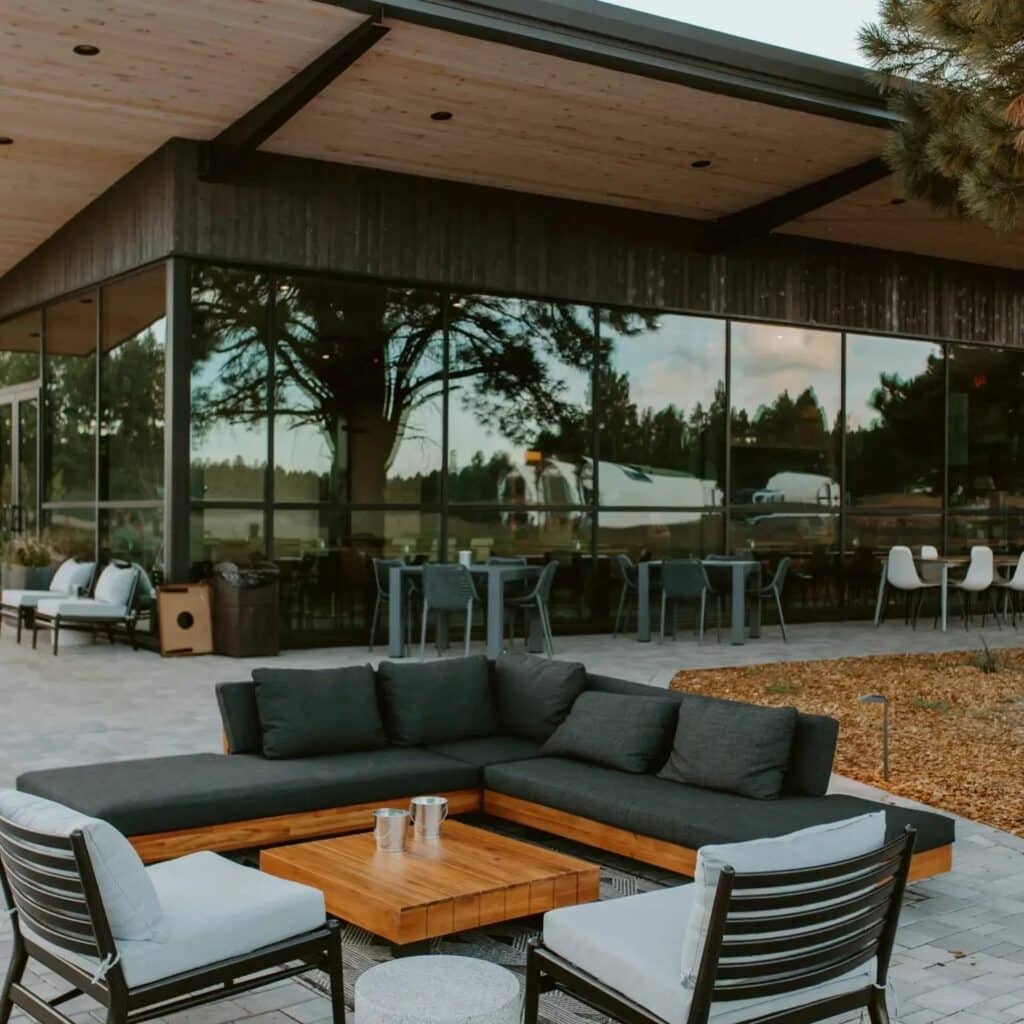 The resort also features a glass-walled restaurant that offers a gourmet dining experience without the usual camp dining hassles. The restaurant prioritizes seasonal and local ingredients, ensuring that each meal is as fresh and sustainable as possible.
Included in your stay are a continental breakfast and nightly s'mores by the campfire, adding a touch of tradition to the luxury experience. For those interested in exploring the culinary offerings further, lunch and dinner are available at an additional cost, as are various grab-and-go snacks and a selection of soft drinks, beer, wine, and cocktails.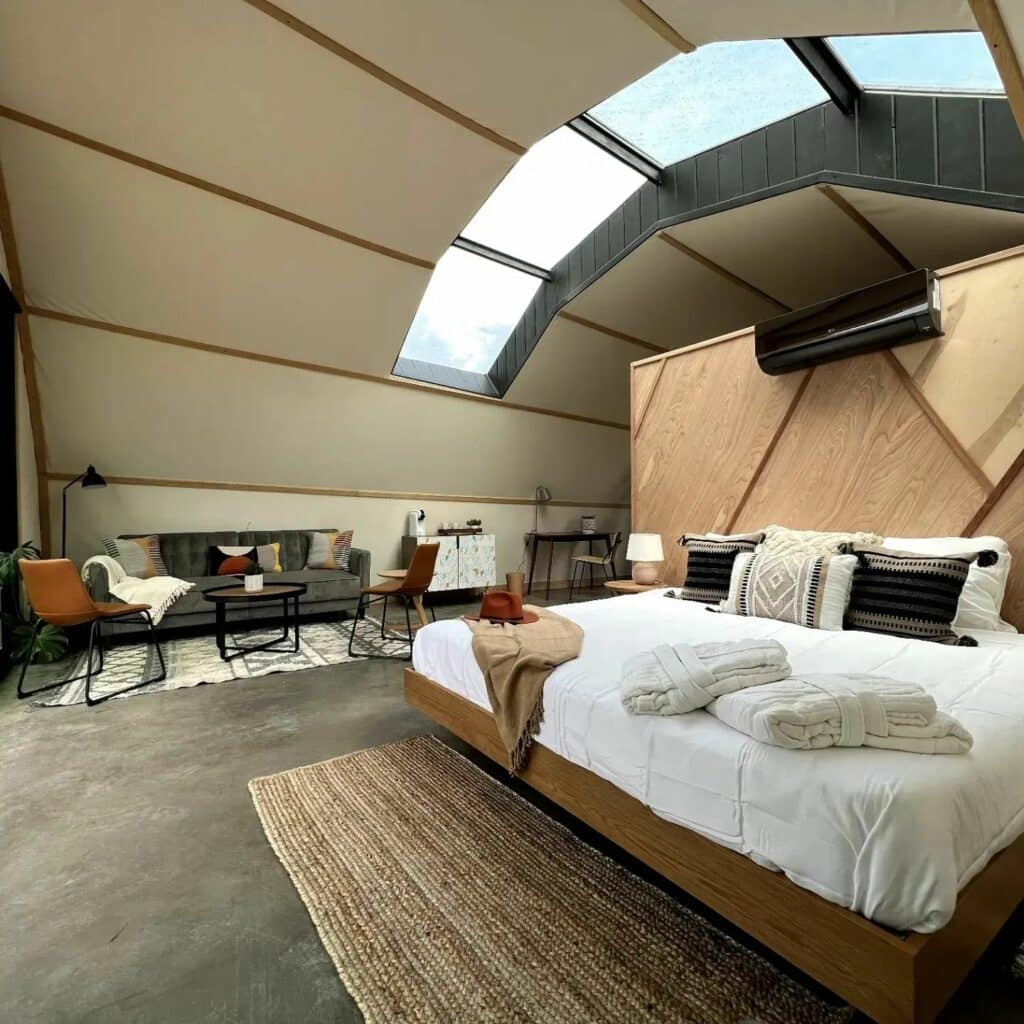 But Backland isn't just about luxury; it's also about sustainability. The resort aims to improve wildlife habitats and the ecology of the land, striving for a "real positive impact" rather than just a "low impact" on the environment. This focus on sustainability extends to the restaurant, which sources local and seasonal ingredients, and even to the toiletries provided in the tents, which are ecological and water-conserving.
For the active glamper, Backland offers a sand volleyball court for some friendly competition and a variety of trails for those looking to explore the natural beauty of the area.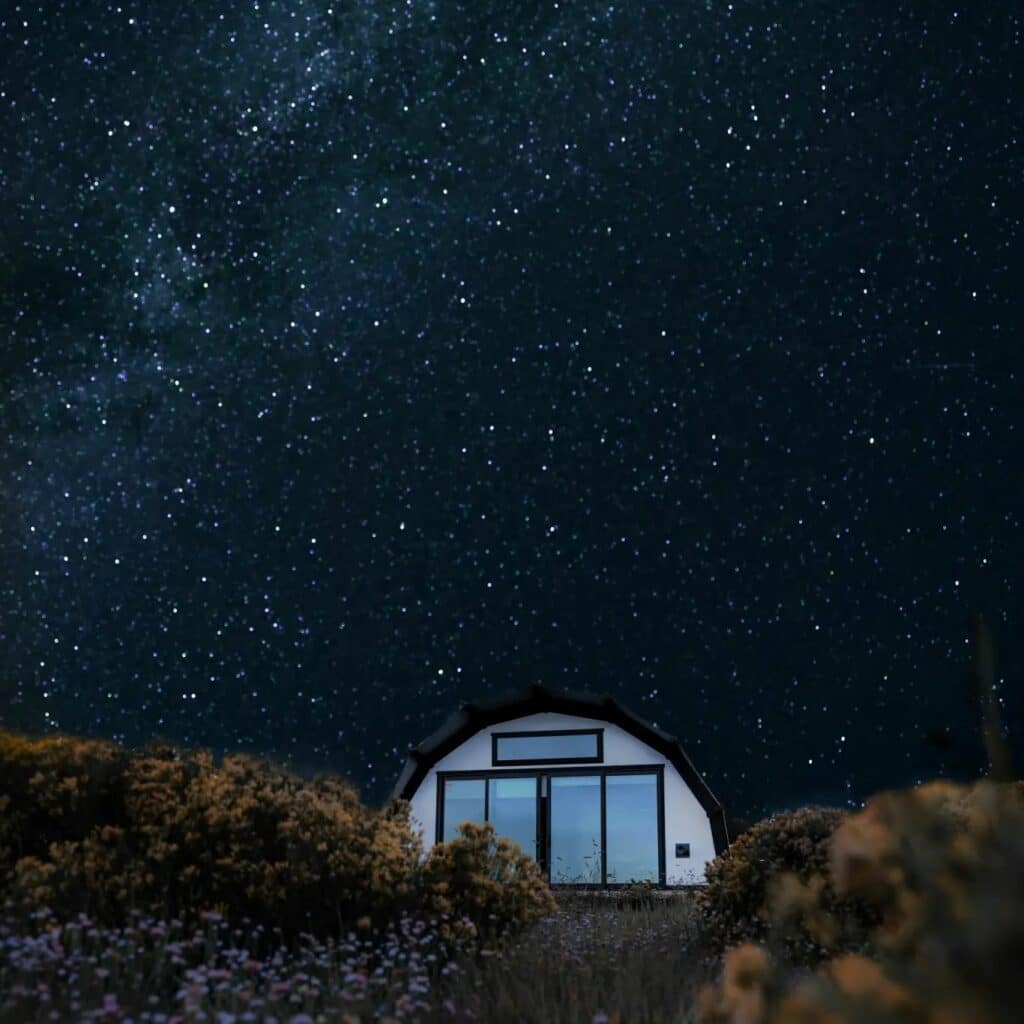 For those looking to explore beyond the resort, Backland's location offers easy access to some of Arizona's top attractions. You're less than 60 miles from the Grand Canyon National Park, about 40 miles from Flagstaff, and roughly 60 miles from the red-rock beauty of Sedona. It's an ideal base for day trips, allowing you to experience the best of Arizona's natural beauty.
Visit travelbackland.com for more information.
Featured image from Backland via Facebook.