Nestled on Phillip Island in Victoria, Australia, the Phillip Island Park Lane Holiday Park offers a serene escape amidst nature. The park, surrounded by picturesque beaches and stunning coastlines, is a haven for those looking to experience the beauty of native Australian wildlife.
The accommodation options at the park cater to diverse preferences. From cozy cabins to spacious caravan sites and camping grounds, there's something for every traveler. The park's facilities, including a heated swimming pool, children's playground, BBQ areas, and a camp kitchen, ensure a comfortable stay for guests.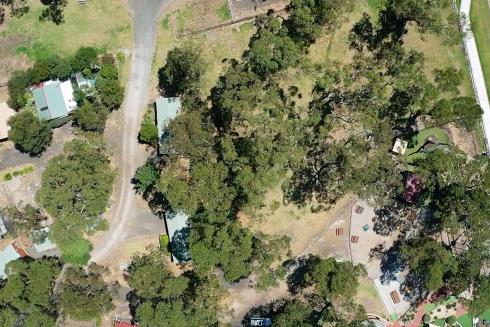 For adventure enthusiasts, the park's proximity to attractions like the Penguin Parade, Koala Conservation Centre, and the Grand Prix Circuit is a bonus. Moreover, the park's commitment to sustainability, evident from initiatives like rainwater harvesting and solar power, resonates with eco-conscious travelers.
Visitors to the park have consistently praised its cleanliness, comfort, and the warmth of the staff. The positive reviews, coupled with the park's strategic location near major attractions, make it a preferred choice for many.
A highlight of the park is its collaboration with A Maze'N Things, an iconic attraction on Phillip Island. Guests at the park receive a 50% discount on entry to this attraction, which offers mini-golf, a high ropes course, a maze, and rooms filled with curiosities.
Adding to the park's allure is its onsite brewery and restaurant. The park ensures that guests have a variety of dining options to choose from. The restaurant's menu, inspired by local produce, offers a culinary journey that complements the natural beauty surrounding the park.
A special offer currently available at the park is the "Stay 3 & Pay 2" deal. This incredible offer applies to all accommodation types, including the brand-new luxury Safari tents, according to the park's website.
Such promotions not only provide value for money but also encourage longer stays, allowing guests to truly immerse themselves in the beauty and activities that Phillip Island has to offer.
The park's commitment to enhancing the guest experience is evident in its continuous efforts to offer discounts and collaborations with nearby attractions. This strategic approach not only ensures a memorable stay for visitors but also positions the park as a holistic holiday destination.
Featured image from Phillip Island Park Lane Holiday Park.