Spacious Skies Campgrounds has recently announced its acquisition of Bear Den Mountain Resort in Spruce Pine, North Carolina.
With this acquisition, Spacious Skies has expanded its portfolio of campgrounds to 14, further strengthening its presence in the Southern region. The newly acquired property has been renamed Spacious Skies Bear Den.
Located adjacent to the Blue Ridge Parkway in the Pisgah National Forest and about 50 miles northeast of Asheville, the campground offers a tranquil escape for nature lovers.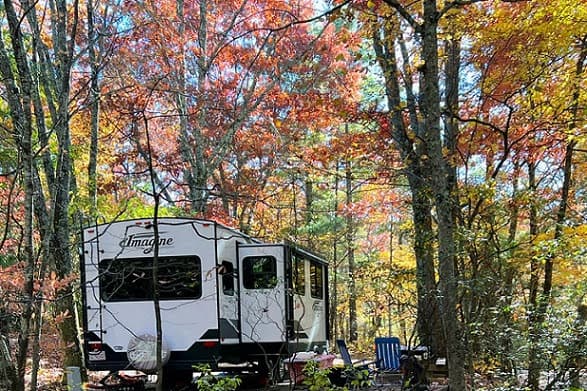 The resort has 82 RV sites, 25 onsite cabins, and 23 tent sites that can cater to families, couples, and groups.
Visitors can enjoy an array of onsite amenities, including sport courts, a recreation building with a game room, playground, camp store, and 13 miles of trails. Additionally, golf carts can be rented for exploring the campground's many offerings.
There is also an on-site lake with a beach, and one of the campground's highlights is a stunning 50-foot waterfall.
Spacious Skies Bear Den offers a range of charming cabins, including four that are pet-friendly. From the cozy Honey Bear Cabin, which sleeps two people, to the Mountain Creek Cabin, which can accommodate up to eight people, there is an option for every kind of visitor.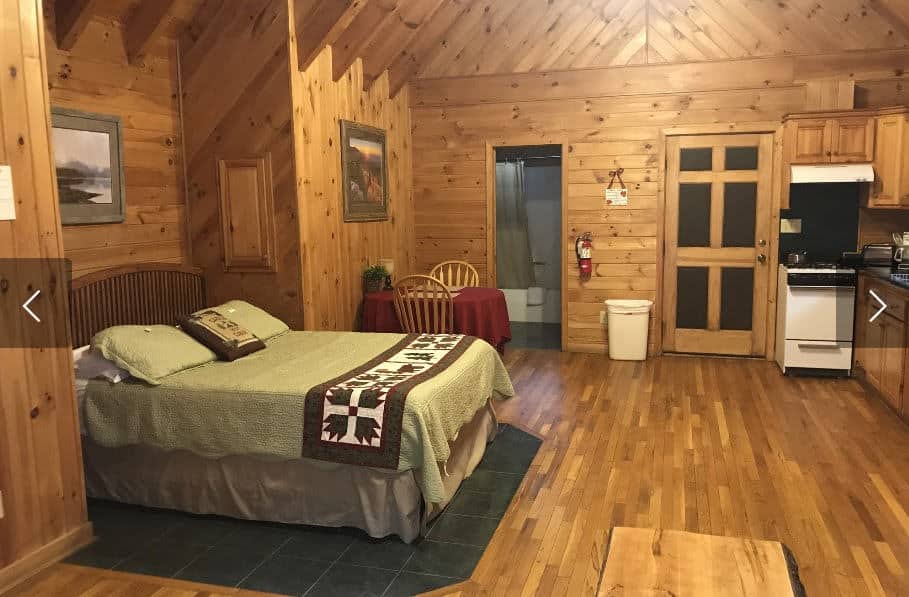 The campground is conveniently located near a host of attractions, such as the Blue Ridge Parkway, Linville Falls Winery, Julian Price Lake, Linville Gorge, Mount Mitchell, Grandfather Mountain, Elk Mountain Riding Company, Loafers Glory Rafting and Tubing, Altapass Orchard, Gem Mountain, and North Carolina Outdoor Adventures.
Visitors can explore the area's natural beauty, savor local cuisine, or enjoy outdoor activities, including hiking, fishing, and rafting.
Ali Rasmussen, Spacious Skies Campgrounds co-founder, in a press release said, "With its location near so many natural attractions like the Blue Ridge Parkway and Pisgah National Forest, nature-loving RVers will find much to be excited about here."
"The campground truly is a base camp for a Western North Carolina mountain adventure," Rasmussen added.
Spacious Skies Bear Den joins two other North Carolina locations in the Spacious Skies collection. The company's growth strategy includes improving amenities at all properties to provide guests with a consistent and reliable camping experience.
The campground's accommodations can be booked online, and members of the new Spacious Skies Loyalty Program can receive a 12 percent discount on reservations at Spacious Skies Bear Den and other Spacious Skies locations.
Members are also the first to hear about exclusive promotions, new campgrounds, and improvement projects at existing parks.
The cost to join the Loyalty Program during its inaugural year is $31.90, reflecting the company's founding date of March 19, 2021. Some restrictions apply.
Spacious Skies Campgrounds' mission is to offer a fun, relaxing, and authentic camping experience in destinations with abundant outdoor recreation and attractions. The company aims to be a top choice for RV enthusiasts, families, and nature lovers across the country.
With its latest acquisition and strategic expansion, Spacious Skies Bear Den is poised to become a popular destination for visitors to North Carolina's picturesque mountains.
By expanding its presence in the South, the company is providing visitors with more opportunities to explore the region's natural beauty, history, and culture.
Featured image courtesy of Spacious Skies Campgrounds.