In a recent press release, the Mike Molino RV Learning Center announced Mason Upperman as the recipient of its coveted $2,500 college scholarship for the academic year 2023-2024.
This scholarship, endowed by the Kindlund family, is awarded to deserving individuals within the RV industry or their dependents who are pursuing undergraduate studies.
Mason, the son of Darin Upperman, a master certified technician at Hartville RV Center in Hartville, Ohio, is not a stranger to the RV world. As he embarks on his junior year at Ohio University's College of Business, Mason is dual majoring in management and information systems.
With an impressive GPA of 3.814 and membership in the Pi Sigma Epsilon business fraternity, his aspirations are set high. Mason's career goal is to join a public accounting firm in a major city and earn his Certified Public Accounting credential.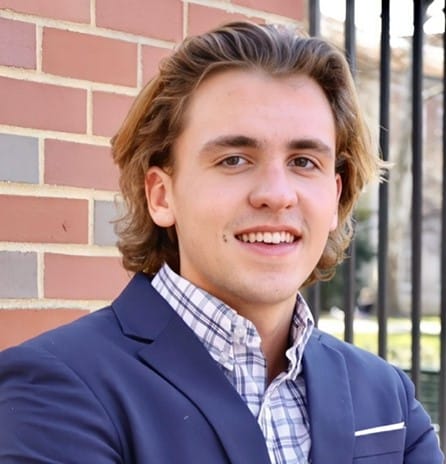 Jeff Pastore, the RV Learning Center chairman, expressed his congratulations to Mason, stating, "His hard work is paying off in his classwork, and the Mike Molino RV Learning Center is proud that this scholarship can help him toward meeting his goals." Pastore also highlighted the significance of supporting the family of a valued master-certified technician in the RV industry.
The Kindlund family, founders of the scholarship program, have a deep-rooted history in the RV sector. Even after selling their corporation, Holiday RV Superstores, in 1999, they remain active participants. Newt Kindlund, serving as director emeritus on the RV Learning Center Board of Directors, remarked, "This scholarship is one of the oldest in the industry and we are very proud to have established it over 20 years ago."
According to information from the RV Learning Center's official website, the center is a premier resource for RV dealers, offering targeted publications, certification programs, online learning, and live workshops tailored exclusively for dealership staff. Their mission is to ensure that dealers maintain professionalism and efficiency, adapting to market changes and challenges.
Furthermore, the scholarship program aims to foster the next generation of RV industry leaders. Since its inception in 2000, the program has awarded $80,000 to 32 students, emphasizing RV industry involvement, academic achievement, extracurricular activities, financial need, and future goals.
For RV dealers, this scholarship not only represents an opportunity for their employees and their dependents but also underscores the industry's commitment to education and excellence.
As the RV industry continues to grow and evolve, initiatives like these ensure that the next generation is well-equipped to lead the way.
For more details about the RV Learning Center and its offerings, interested parties can visit www.rvlearningcenter.com.