Running a glamping business is no easy feat. So much so that owners and operators have likely already faced obstacles months prior to their first season. From finding land to securing permits, even those who are not new to the industry continue to experience the struggle. A couple from Michigan, however, is motivated to overcome it all as they build their first-ever glampground from scratch.
Michigan residents Michael and Melissa Crowe, newcomers to the glamping industry, hope to offer a unique and tranquil experience in nature through Mitten Getaways Glamping Co.—a three-phase project they plan to launch in 2024.
Mitten Getaways" pays tribute to Michigan's nickname "The Mitten," while also incorporating the couple's mission of providing unexpected getaways in tranquility through glamping experiences.
Before the project reaches the building phase, however, the Crowes must first secure the land on which to construct their glamping resort.
"It's been very stressful," Michael Crowe admitted during an interview with Modern Campground in April. "The hardest thing we found is getting sellers to wait for our due diligence period."
"Since we don't already own the land like a lot of glamping operators do, we don't want to buy anything that we can't use," he added. Crowe went on to say that a major factor in the initial process is getting the township's approval.
To receive the green light, the aspiring glamping operators must first craft site plans that would also require surveys—which, for the couple, adds up to a lengthy timeline of four to six months before they can even close on the land.
"And most landowners aren't willing to take their property off the market and risk a missed sale for that time period," Crowe said.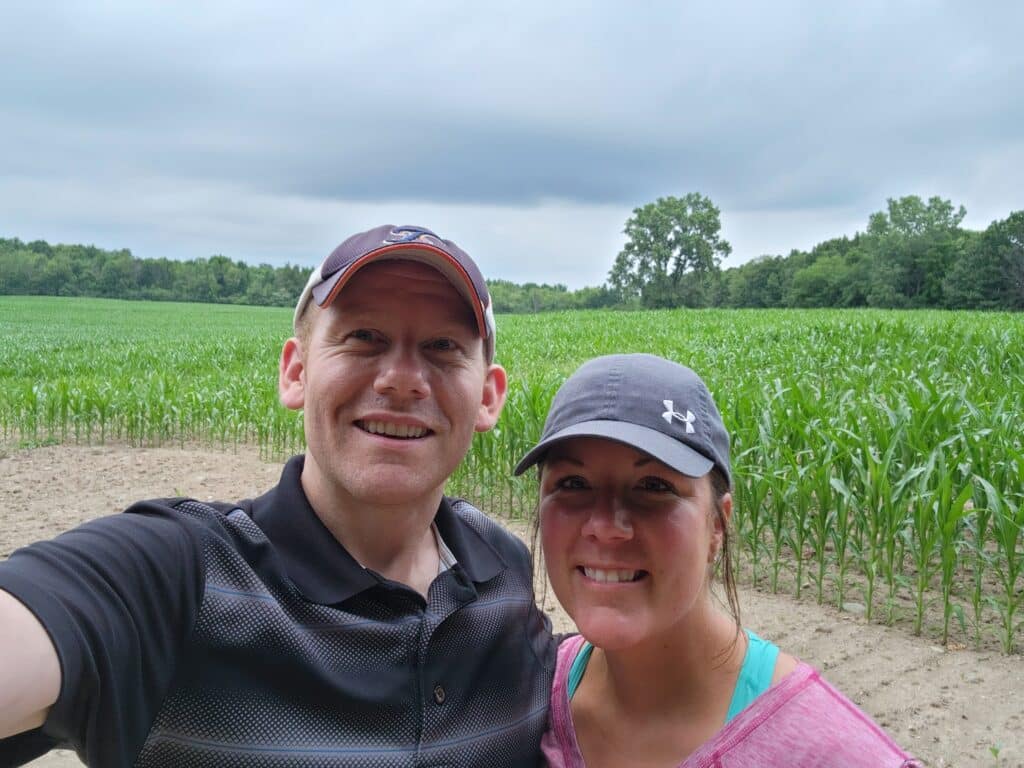 Before dipping their toes into the glamping business world, the Crowes first dreamt of establishing an event barn after coming across a 176-acre property. However, the land they were eyeing got sold before they had the chance to put in an offer.
This gave the couple time to rethink their business plans, ultimately leading them to the glamping path. Soon, Mike and Melissa came across the American Glamping Association (AGA) which then broadened their horizon to opportunities in the industry.
"We unexpectedly kind of short-notice signed up for the Glamping Show and attended last October. And our eyes were really opened, and we just started fine-tuning our business plan and continued our search for land," Crowe said. "We're the closest we've come so far as of right now."
The couple spent time doing extensive research in refining their business strategy. They also worked with their local small business development center which provided resources and guidance on their business plan and financial projections.
In their journey to finding THE piece of land, the Crowes kept tweaking their model depending on the land. Still, throughout the search, the aspiring glamping business operators prioritized privacy and the size of the land, as well as its proximity to certain locations that may be attractive to potential guests.
Crowe said the ideal land, at least 50 acres in size, must have enough space for glampers to enjoy activities like hiking, snowshoeing, and more. Also, the owners want the resort to be secluded to truly provide tranquil experiences.
"We really wanted people to be able to come out and not see any signs of other residential properties," Crowe said.
This serene environment that Mitten Getaways envisions to become will go together with the diverse accommodation options the resort aims to offer in the future such as domes, safari tents, pole tents, covered wagons, and teepees that operate year-round with heated structures.
Beyond just providing a place to sleep, Michael also said they plan to offer classes on topics like gardening and nutrition.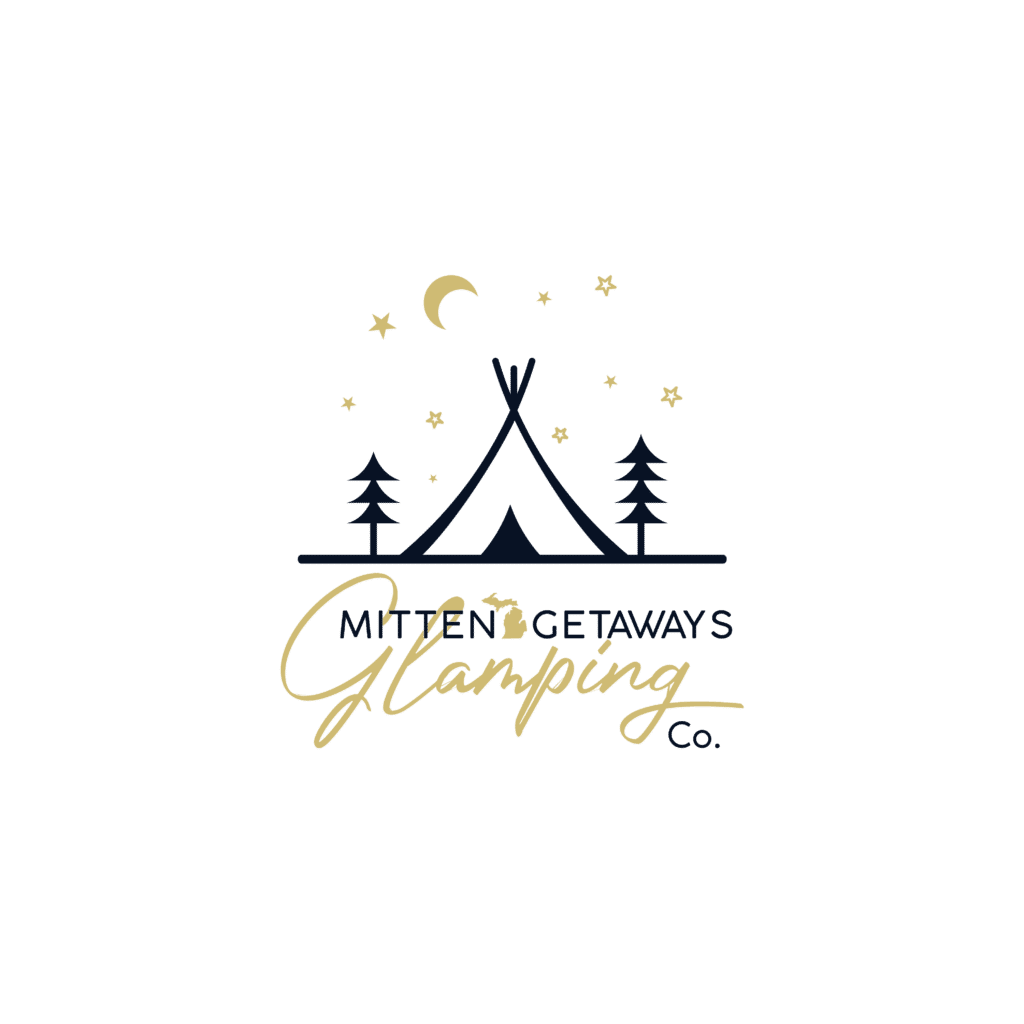 Overcoming the Hurdles through Building Relationships
Even before the construction of the glamping resort, the Crowes see to it that they are already building relationships prior to Mitten Getaways' launch.
Such is evident in their Facebook page where they regularly post updates for future glampers. But relationship building doesn't just apply to their customer base.
Asked how they plan to overcome the land purchase agreement issue and township concerns, Crowe noted the importance of creativity and relationships.
"[W]e've gotten a little creative in some of our offers and offered equity in the business and some other creative ways to entice them—even offering part of our earnest money deposit to be non-refundable so that we're basically buying time from them," he said.
"[W]e found that when we kind of personalize the interaction with the sellers, we get more traction with them," he added.
In addition, the couple made sure that they set up a time to meet with the sellers face-to-face to share parts of their business plan.
They also met township officials earlier in the process to paint a picture of what Mitten Getaways Glamping aims to do.
"To allow the glamping resort to operate there just so they have confidence and we have confidence that it's feasible and a good fit for the township or the municipality," Crowe explained.
Another challenge for the couple is raising funds to put towards the development.
Creativity and relationship building still play a part in mitigating this roadblock as the Crowes are looking for investors and starting a loyalty program.
In a newsletter sent recently to future glampers, the resort announced the launch of its loyalty program.
The Five Finger Discount Club calls for a $500 fee that grants a five-year membership. Members will also be entitled to one free night at the resort as well as a free rental item such as a kayak or a yard game during every stay. 
Furthermore, loyalty program members will get early booking access, 10% off on all bookings, and 5% off for friends and family that book at the same time as the member.
Aside from the loyalty program, Crowe said they are looking at the possibility of having sponsored glamping sites.
The Future & The Now
In terms of growth potential, they plan to build relationships with guests that stay with them while adding more offerings for guests beyond what they initially start with. They also plan to work closely with local businesses in the community to become a destination pillar.
If all goes according to plan, Mitten Getaways Glamping will feature 10 to 12 glamping sites and expand from there.
"Right now, it'd be more about building our customer base and building relationships with our guests that stay with us," Crowe told Modern Campground. "So hopefully they'll want to come back and even stay in a different glamping structure."
Back in April, Crowe was hopeful of closing on a deal for the future site of Mitten Getaways.
"We're really close," he said, sharing that they hope to draft up their final offer and submit it to a land owner they have been working with. "…and then the clock will start ticking, and we'll be off to the races to get everything done as quickly as possible."
Running a glamping business from scratch is a challenging undertaking, but Michael and Melissa Crowe, Michigan residents and newcomers to the industry, are determined to make it happen.
Despite facing numerous obstacles, the Crowes' perseverance and creativity are paying off, and they are making progress toward their dream.
After all the initial hurdles, Crowe informed MC in an email today that the land has been secured. "We got the land under contract!"
And so the rest of the journey begins…
Melissa and Mike's story is an inspiration for entrepreneurs looking to get into the glamping industry. Mitten Getaways Glamping is a shining example of the future of outdoor hospitality, as glamping becomes a popular travel option.
To learn more about Mitten Getaways Glamping Co., visit https://www.mittengetaways.com/.