Blackstrap Provincial Park in Saskatchewan, Canada is set to welcome a new and exciting experience for campers this summer with the opening of the Blackstrap Glamping Resort. 
The all-season resort will feature six 500-square-foot geodesic domes, offering a luxurious camping experience also known as glamping.
The domes will come equipped with a king-sized bed and a loft above, complete with a bathroom, shower, and kitchenette.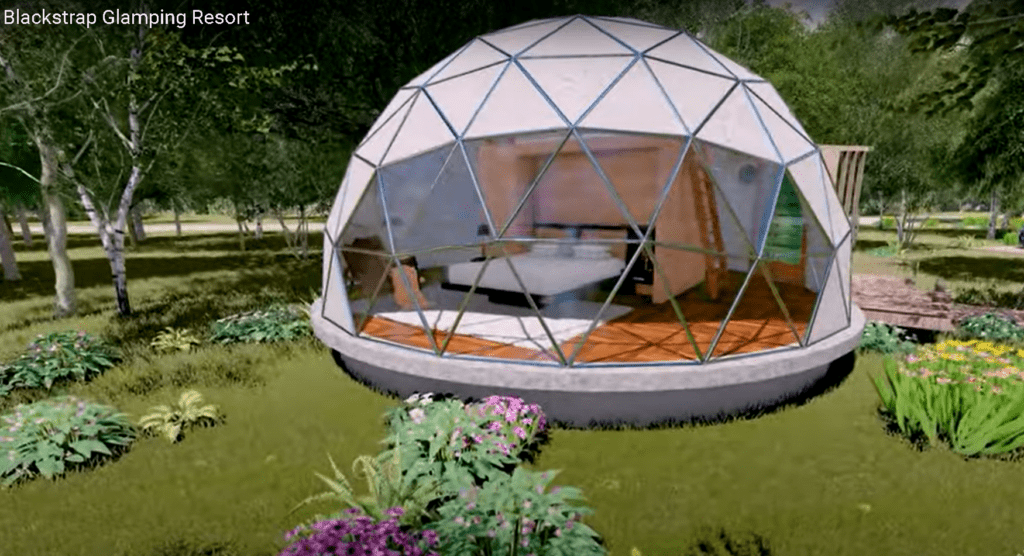 Each dome will also have its own hot tub and lounge area, perfect for relaxing and enjoying the great outdoors.
The concept was developed by Josh Turner and his business partner, Jane Rusbridge, who were awarded the proposal after Saskatchewan Parks issued a Request for Proposal (RFP) two years ago.
Turner got the idea for the geodesic domes while travelling in Europe, and he believes the site is ideal for families, couples, or anyone who wants to camp comfortably without having to bring their own gear.
"Someone can drive right up to the domes, walk in, and have a great adventure with everything around the park, and have sort of a hotel within the park," Turner said.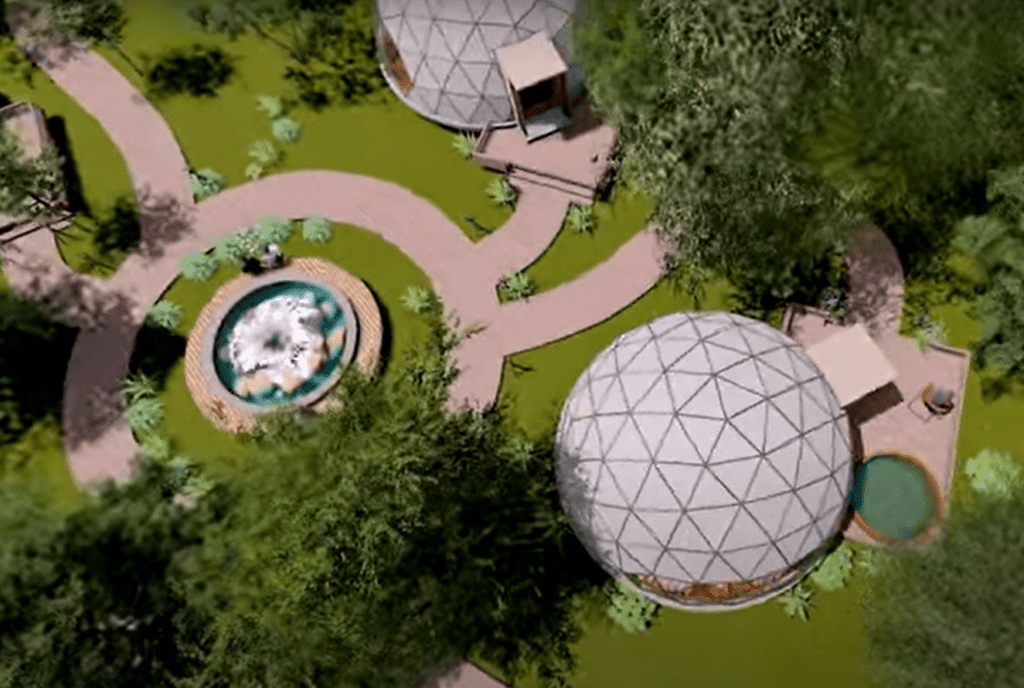 The Blackstrap Glamping Resort aims to go beyond accommodation and partner with local businesses to enhance the glamping experience.
Guests can enjoy bird-watching tours, create-your-own Cesar kits, and locally brewed Rampage Coffee delivered to their dome.
They also plan to work with LB distillers to provide a unique and local drinking experience.
Rusbridge said, "We really want to be a community and support all the amazing things we have here in Saskatoon and the province."
Construction of the geodesic domes and online booking is set to begin in the spring.
The resort promises a unique and unforgettable camping experience, and a chance to experience the great outdoors in comfort and style.
The Blackstrap Glamping Resort's unique geodesic domes and partnership with local businesses show that glamping is more than just a trend, but rather a well-established industry with various offerings for guests.
This also showcases that the glamping industry is expanding beyond traditional camping locations, such as national parks, to more accessible locations, making it easier for families, couples, and individuals to experience the joys of camping without sacrificing comfort or convenience.
Featured image screengrab from Blackstrap Glamping resort