Every third Wednesday of the month, a group of experts in the outdoor hospitality industry appear on MC Fireside Chats to discuss what's on the minds of campground owners. For the August 17 episode, two of the guests joining the show are a former RV dealership owner who now owns a Jellystone park in Utah, as well as an owner of an adventure park and campground in Ohio.
Sponsored by Firefly Reservations, the third Wednesday of the month is the Campground Owners Show, where Mike Harrison (CRR Lifestyle), Duncan Winship (Papoose Pond), and Joe Duemig (App My Community) appear as recurring guests sharing the latest industry happenings and providing commentary on what campground owners should have on their radar.
One of the special guests on next week's episode of MC Fireside Chats is Scott T. Nielson, the CEO of Nielson Corp., who owns 52-acre Jellystone Hurricane Sand in Zion, Utah.
After building his dealership's inventory to exceed $20 million, Nielson sold Nielson RV with all its assets, land, inventory, and improvements to Camping World. During his appearance, he will share his story of how he joined the campground industry after selling his RV dealership.
Tune in to the show to learn how he came to this decision and the steps he took to develop his campground.
Kyle Krieg, Black Rock Adventure Park and Campground co-owner, will also make an appearance. While he carries an experience in excavation and land development, Black Rock is Krieg's first campground. He bought the property on February 11 this year and opened it on Memorial Day Weekend.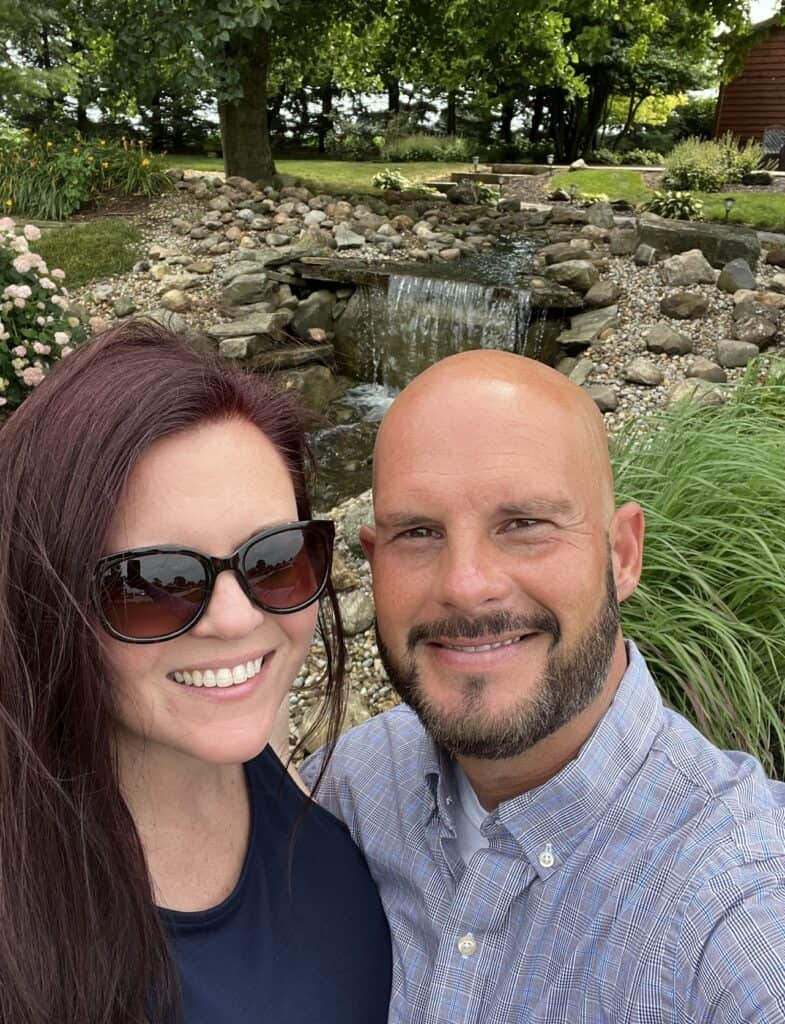 Black Rock is a premier adventure park in Ohio. This park has RV, seasonal camping, an ATV park, and a concert venue. On August 17, Krieg will share what it's like owning a campground for the first time, how the campground is doing during the season, how they deal with higher prices of goods, and more.
Want to be in the know? This episode dedicated to campground owners is something you won't want to miss. Even prospective campground owners and enthusiasts can watch the live broadcast to learn about behind the scenes at their favorite campgrounds.
The August 17 episode is sponsored by Firefly Reservations, a cloud-based reservation management solution designed for RV parks and campgrounds, big and small.
On the previous episode of MC Fireside Chats, the first-ever glamping-focused show debuted. Ruben Martinez, the founder of the American Glamping Association (AGA), and David Smith of Outside Capital made an appearance to share some upcoming trends and commentary in the glamping industry.
Make sure to tune in to MC Fireside Chats next week to hear from the guests who will dive deep into topics to help your business succeed. Everyone is encouraged to join the conversation.
Got any campground-related questions? Watch the broadcast and join the conversation by commenting. The show will be streamed live on Facebook, YouTube, or LinkedIn.
About MC Fireside Chats
MC Fireside Chats is a weekly show devoted to the outdoor hospitality industry. It is hosted by Brian Searl, the founder and CEO of Insider Perks and Modern Campground, and Cara Csizmadia, member services coordinator at the Canadian Camping & RV Council (CCRVC).
Airing live every Wednesday at 2 p.m. (ET), MC Fireside Chats features guests from the camping and RV industry who share their take on the current state of the camping, glamping, and RVing sectors as well as upcoming innovations in RV parks, campgrounds, outdoor resorts, glamping, and the RV industry.
Listen to previous episodes at https://moderncampground.com/mc-fireside-chats/.
To learn more about MC Fireside Chats, click here.