In a strategic move aimed at propelling its growth and streamlining operations, Kampgrounds of America, Inc. (KOA) has recently undergone a major restructuring, accompanied by the appointment of two new leaders to oversee both franchise and owned campground operations. 
The promotion of Jill Currier to senior vice president of operations for KOA's owned properties and the hiring of Bill Gottwals as senior vice president of franchise operations mark significant milestones for the renowned outdoor hospitality provider.
With an extensive network comprising more than 500 locations across the United States and Canada, Kampgrounds of America entered 2023 with a resolute vision of optimizing its business functions and campground operations through a cohesive approach. The company presently boasts over 40 owned locations, which will now fall under the capable leadership of Currier as she spearheads their growth and aligns their goals with the broader KOA system of campgrounds.
Assuming a newly created role within the organization, Jill Currier will leverage her exceptional experience and strategic acumen garnered during her remarkable 15-year tenure with KOA, Inc.
Having held multiple roles within the company, Currier has consistently demonstrated her ability to navigate complex challenges and deliver outstanding results. Her recent success as a regional vice president underscores her capacity to manage a diverse and geographically dispersed organization effectively.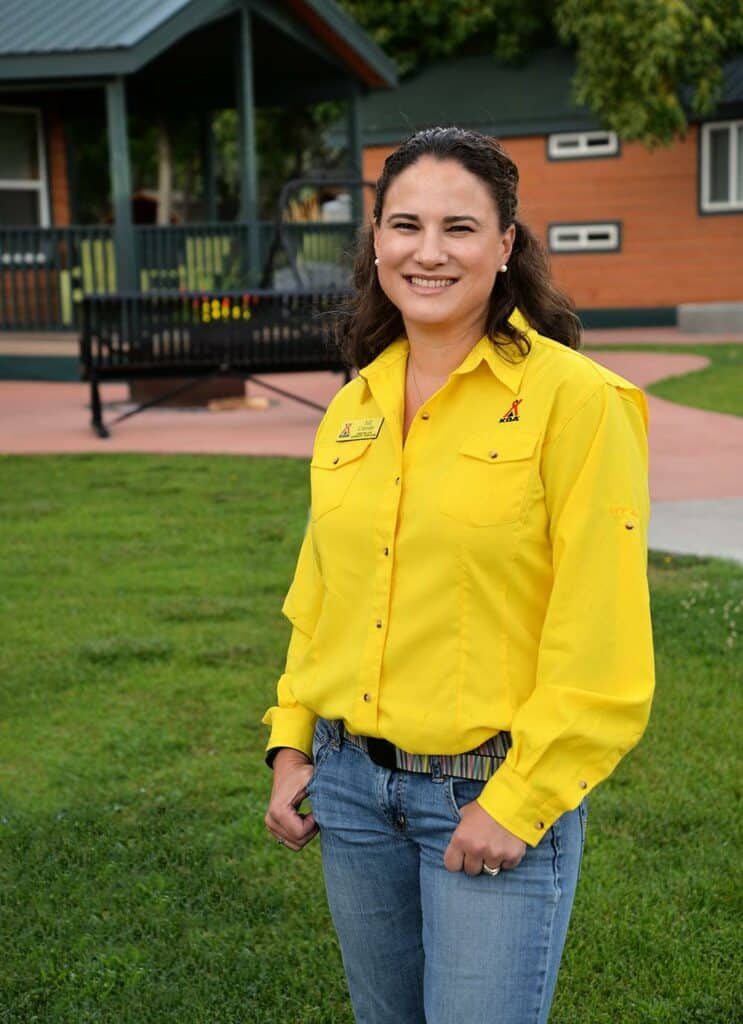 As the senior vice president of operations for owned properties, Currier's crucial responsibilities encompass overseeing a national team of campground professionals and further expanding KOA's industry-leading portfolio of campgrounds throughout North America. Her appointment signifies the company's unwavering commitment to achieving continued excellence as a premier provider of outdoor hospitality.
Expressing his confidence in Currier's leadership abilities, Darin Uselman, the Chief Operating Officer of Kampgrounds of America, Inc., remarked, "Over a long career with KOA, Jill has proven her ability to lead teams to exceptional results," said Darin Uselman, COO of Kampgrounds of America, Inc.
Before her remarkable journey with KOA, Currier's professional background included operations roles in Minor League Baseball (MLB) and Aramark's food service division in Chicago, Illinois, and Billings, Montana. Armed with a Bachelor of Business Administration from Seton Hall University in New Jersey, with a specialization in sports and fitness management, Currier's diverse expertise further strengthens her ability to excel in her new role.
"I am honored and humbled that KOA has entrusted me to lead our owned portfolio operations," said Currier.
"I consider this company an important part of my family and am excited to take on this challenge and accomplish great things."
In parallel with Jill Currier's promotion, Kampgrounds of America, Inc. has also welcomed Bill Gottwals as the senior vice president of franchise operations. Gottwals brings to the table over three decades of invaluable experience in the banking and financial industry. Prior to joining KOA, Inc., he held leadership roles at esteemed institutions such as U.S. Bank and 1st Interstate Bank, where he honed his expertise in building lasting relationships and driving customer satisfaction.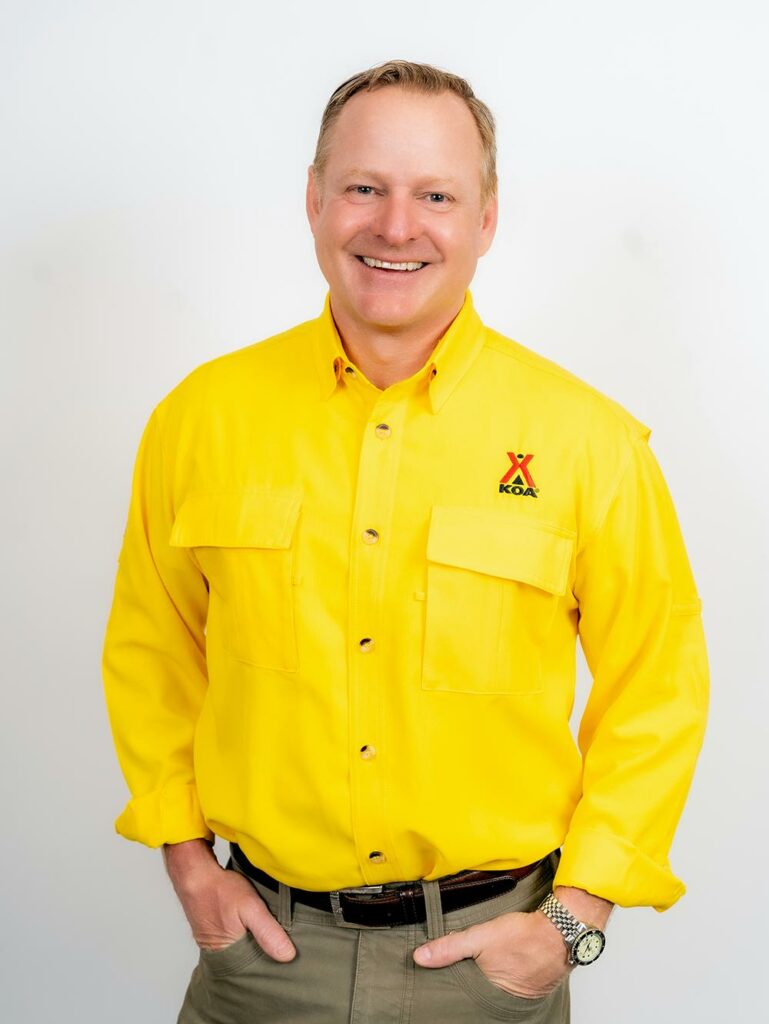 In his capacity as the senior vice president of franchise operations, Gottwals assumes a pivotal position within the organization, actively contributing to the success of more than 440 franchised campgrounds. His financial acumen and knack for cultivating meaningful partnerships are instrumental in ensuring the long-term prosperity of both KOA's franchisees and the overarching business.
Reflecting on Gottwals' appointment, Darin Uselman emphasized the significance of fostering strong relationships with franchise partners, remarking, "The connection we have with our franchise partners is central to the success of both their business and ours. Bill has the financial expertise to guide our franchisees and possesses a wealth of experience in building meaningful relationships that ensure enduring partnerships."
Born and raised in Annapolis, Maryland, and a resident of Billings, Montana since 1995, Bill Gottwals brings a wealth of knowledge and expertise to his new role. He earned a Bachelor of Science in Business Administration and Accounting from Washington and Lee University in Virginia, further solidifying his strong foundation in the business world.
The restructuring efforts and the appointment of these two accomplished leaders are a testament to Kampgrounds of America's commitment to continual improvement and growth. By taking a holistic approach to its operations, the company aims to enhance efficiency, drive customer satisfaction, and reinforce its position as an industry leader in outdoor hospitality.
KOA's robust portfolio of owned campgrounds will now benefit from Jill Currier's exceptional leadership as she leverages her extensive experience and strategic vision to foster growth and success. Simultaneously, Bill Gottwals' financial expertise and relationship-building skills will play a pivotal role in ensuring the prosperity of KOA's franchised locations and the establishment of enduring partnerships.
With a steadfast commitment to exceptional service, quality campgrounds, and memorable experiences, Kampgrounds of America, Inc. is poised to redefine outdoor hospitality in the years to come under the guidance of Currier and Gottwals as integral members of its leadership team.