For 60 years, Boyd's Key West Campground has provided a haven for those seeking an escape from the harsh winters of the north. Three generations of the Hamilton family have owned and operated the 250-site campground on Florida's southernmost island, providing an ideal location for families and snowbirds alike to make lasting memories.
Boyd and Elsie Hamilton, the campground's founders, fell in love with Key West during a trip south from their home in Winnipeg, Canada. So much so that they decided to build their own campground.
Today, the 200 RV and 50 tent sites are a favorite among families and visitors from across the country.
The park located only three and a half hours south of Miami and in close proximity to Cuba has been a draw for many guests, including Jennifer Little and her family, who have been coming to Boyd's for almost half a century.
In a press release, Little says her father loved lobstering, fishing, and diving in the Keys, and once he discovered Boyd's, he never wanted to go anywhere else.
"We used to stay in hotels when I was really little. Then we started camping at Boyd's when I was about three or four," Little said.
Little said her father just loved camping at Boyd's so much and eventually got their entire family to come and camp there.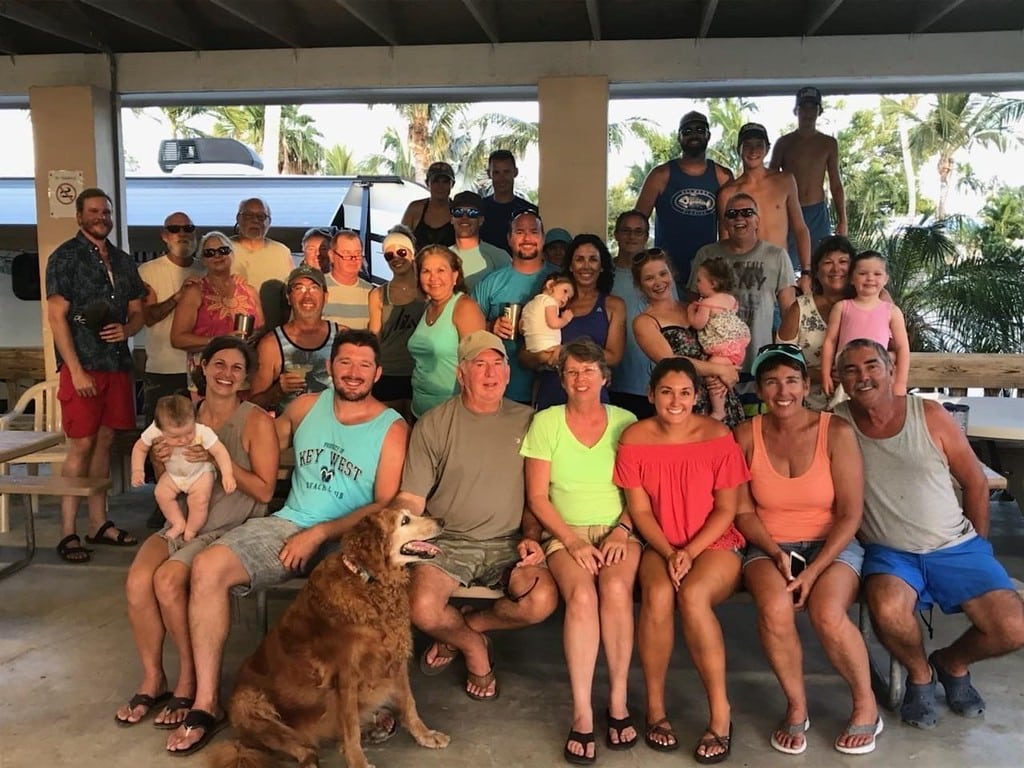 Boyd's provides the perfect setting for family gatherings. Little's family would spend the day on the water, traveling around together, snorkeling, and then coming back for a big dinner.
Today, Little plans to celebrate her 50th birthday at Boyd's this summer along with her husband and two sons, Tyler and Tanner, who also grew up camping there.
Despite its popularity, Boyd's maintains a family-friendly atmosphere that has attracted generations of families. 
"Grandpa Boyd and Grandma Elsie wanted to create a place where people would come to make memories. Their goal was to create a place that kids would beg to come back to," said Shaun Hamilton, Boyd's third-generation manager.
Hamilton's family has succeeded in implementing this dream.
Boyd's has become a must-visit for families and visitors seeking a unique experience in the Keys. Many of Boyd's guests fly down and rent an RV from Key West RV Rentals to take in the beautiful scenery on their drive south of Miami.
Onsite amenities at Boyd's include a swimming pool and a food truck that provides breakfast and lunch. The food truck vendor, De Luna's Cafe, specializes in delicious Cuban cuisine, which is highly sought after.
Boyd's is a longtime member of the Florida RV Park and Campground Association, the trade association that represents Florida campgrounds, RV parks, and resorts, which it markets through CampFlorida.com.
Despite the growing demand for campsites at Boyd's during the winter season, the park has implemented a lottery system to give everyone an equal opportunity to reserve a campsite during the January to March period. Boyd's campsites typically book up a year in advance during the winter season.
"We want to be as welcoming as we can to new campers," Hamilton said.
Boyd's continues to make improvements to the park, such as replacing electrical infrastructure and putting new asphalt on park roads. This year, Boyd's is resurfacing its swimming pool and pool deck, which should be completed not only for summer guests but also for the lucky guests who will be able to spend the winter at Boyd's.
Boyd's Key West Campground is a testament to the lasting appeal of private campgrounds for families and visitors seeking a unique vacation experience.
Its long-standing success and commitment to providing a memorable experience for its guests make it a model for other private campground owners and operators to follow.