Acknowledging the importance of an experienced team, Zach Stoltenberg, the glamping design leader at Clockwork noted in an August episode of MC Fireside Chats that behind every thriving camping venture is a well-coordinated team that delivers a "premium experience" and pushes the business toward success.
From visionary leadership to operational excellence, each member plays a crucial role at the founding level and consists of experts in areas such as site development, marketing, customer relationships, maintenance, and sustainable practices, among others.
The team's multidisciplinary approach allows them to tackle challenges and seize opportunities with precision, making effective communication and seamless coordination among members pivotal in translating ideas into tangible outcomes.
According to recent statistics by Exploding Topics, about 18% of startups fail due to team problems and other issues related to human resources in the fastest-growing segment of the tourism industry.
The average failure rate across almost all industries for year one is 10%. However, in years two through five, a "staggering 70% of new businesses" fail due to team problems and other human factors.
Startup success rates, on the other hand, are reported around 10% to 20% over the long term, where many factors determine potential success, including qualified employees.
From navigating complex regulations to adapting to evolving travelers' preferences, the journey of all camping businesses is illuminated by the collaborative approach of its experienced team in providing practical solutions.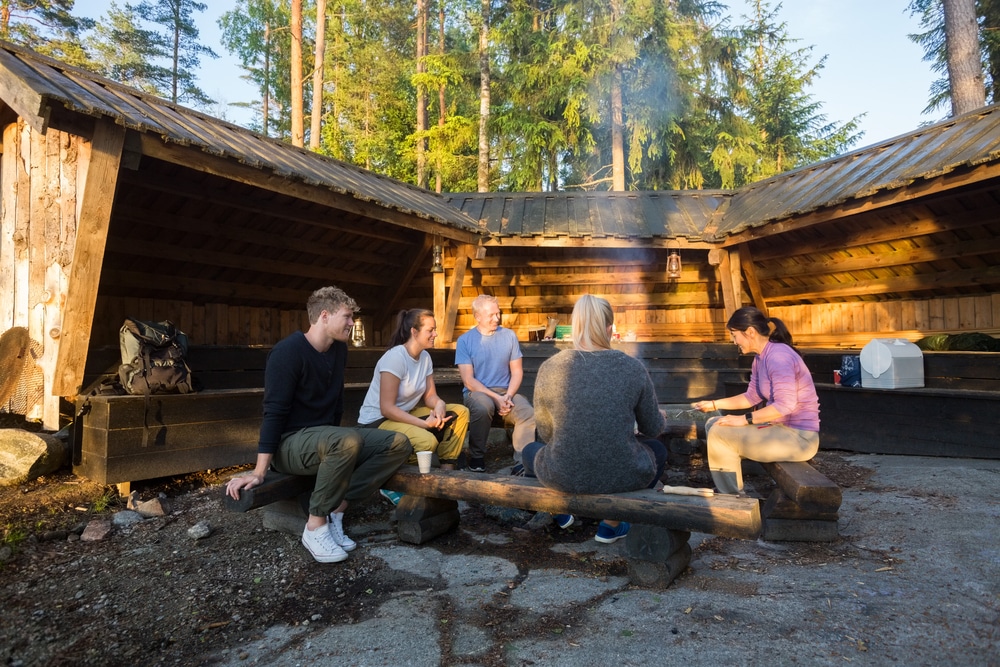 Experts in a Specialized Field
The multifaceted nature of the outdoor hospitality industry demands a diverse and skilled team capable of navigating various aspects of the business. Hence, "your team should by far be your highest priority and investment," as the CEO and co-owner of Horizon Outdoor Hospitality, Scott Foos, wrote in an opinion around the topic. 
"At Horizon, we have been incredibly lucky to build a diverse corporate team of talent, perspectives, and backgrounds," he elaborated. "We invest in our people in meaningful ways that show our gratitude and respect for their talents and contributions to our team."
From site development and operations to marketing and customer service, each role within the team is crucial in crafting an exceptional camping experience. A visionary leader sets the direction, guiding the team towards overarching goals. Site planner and developers ensure the ground are well-designed, while maintenance personnel ensure facilities are in top condition.
Meanwhile, marketing experts devise strategies to attract campers, while customer service representatives provide a warm and seamless experience. Financial professionals manage the business's economic health, and innovation-driven minds constantly seek new ways to elevate the guest experience.
Ultimately, it's the collaborative spirit of these diverse experts that weaves together the threads of a successful camping business. Their combined talents form a driving force that not only ensures operational excellence but also creates memories and experiences that campers cherish for years to come.
Staffing Solutions
Throughout the pandemic years, RV parks and campground owners have faced difficulties in maintaining sufficient staffing levels. The outdoor hospitality industry, which relies heavily on seasonal employees, has grappled with the persistent challenges of retaining adept personnel.
However, companies such as Focused On Management and V20 Recruiting promise to change the narrative by providing staffing solutions for all their needs, including management, sales, public relations, and administrative roles.
Focused On Management specializes in a special third-party management system dedicated to providing top-notch services to ensure the success of RV parks and RV resorts.
"This program provides a strategic and streamlined approach to attract, hire, and retain top talent, empowering parks and resorts to thrive in today's competitive market," CEO Pamela Wright told Modern Campground last month.
Meanwhile, V20 Recruiting focuses on offering specialized recruiting and staffing services tailored to the RV and marine industries. Their primary services include identifying and connecting top talent with leading employers within the niche sectors.
Whether it's for RV dealerships or manufacturers, V20 Recruiting specializes in sourcing candidates for various positions, such as management, sales, services, and administrative roles. By leveraging their industry expertise and extensive network, they strive to ensure that clients and candidates find the perfect fit.
In the event that a suitable team cannot be found, the leadership board may always consider several steps to address these challenges and ensure a successful venture.
These steps include consultation with industry experts, collaboration, and networking to create a strong foundation for businesses to thrive.