In the world of outdoor adventures, the traditional camping experience has undergone a transformative evolution, seamlessly blending the rawness of nature with the comforts of modern living to ratchet up the wow factor.
This evolution is not merely physical, involving tents, RVs, or cabins, but is also deeply experiential, ensuring that every moment spent outdoors is a perfect mixture of adventure and comfort.
Recent data, presented at the Glamping Show Americas 2023, underscored this trend, revealing a significant uptick from 37% in 2021 to 63% in 2022 in preference for the tranquility of nature and the richness of modern amenities.
Two venues, Roamstead and Fortland, stand out as pioneers in redefining the camping and outdoor escape narrative, each offering a unique, immersive, and sustainable experience to amaze adventurers and tranquility-seekers alike.
Nestled in the heart of the Great Smoky Mountains near Gatlinburg, Roamstead presents "all the magic of a modern campground, with all the comforts of a boutique hotel," that doesn't compromise on the authentic outdoor experience.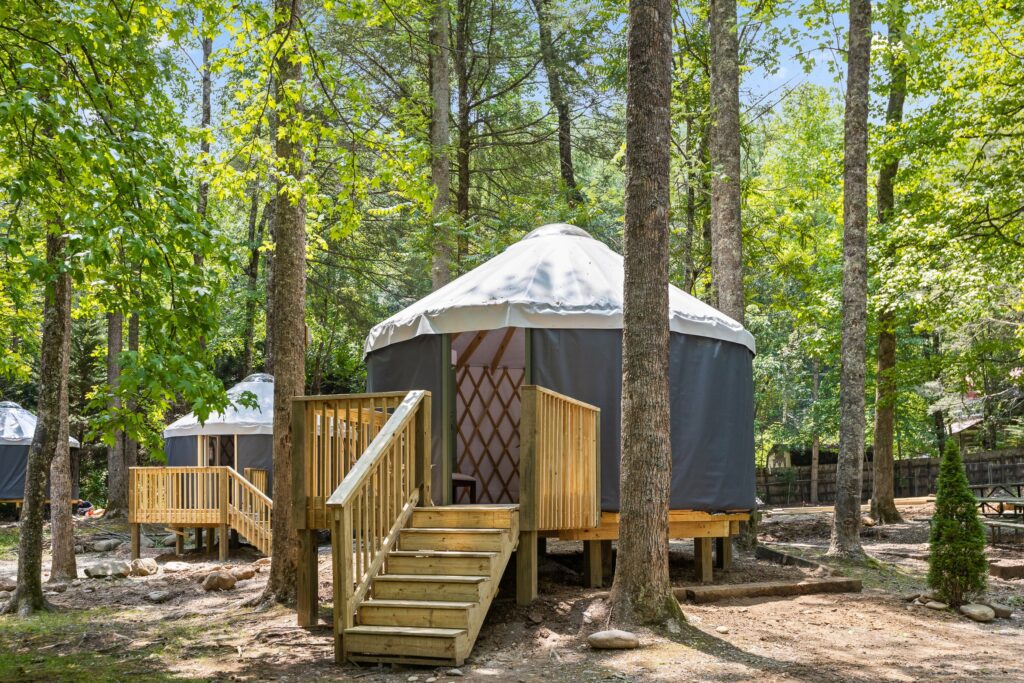 The site goes beyond merely providing a place to stay. It crafts an experience where every detail, from the modern lodge to the spa-like bathhouses, is thoughtfully designed to enhance views and experiences of the outdoors.
Welcoming all adventurers to experience the magic of the outdoors, Roamstead caters to diverse preferences with a variety of accommodations, including cabins, RV sites, yurts, and tent sites, ensuring that every guest finds their perfect fit amidst nature.
The venue also champions inclusivity, ensuring that the beauty and serenity of nature are accessible to all, from seasoned campers to first-timers.
Meanwhile, a mere 10-minute boat ride from downtown Portland, ME, Fortland offers a unique blend of history, nature, and modern camping on the grounds of the historic Fort Scammel on House Island in Casco Bay.
The 16-acre campground and event venue, open seasonally from Memorial Day through mid-October, is a testament to the harmonious coexistence of preservation and modern utilization.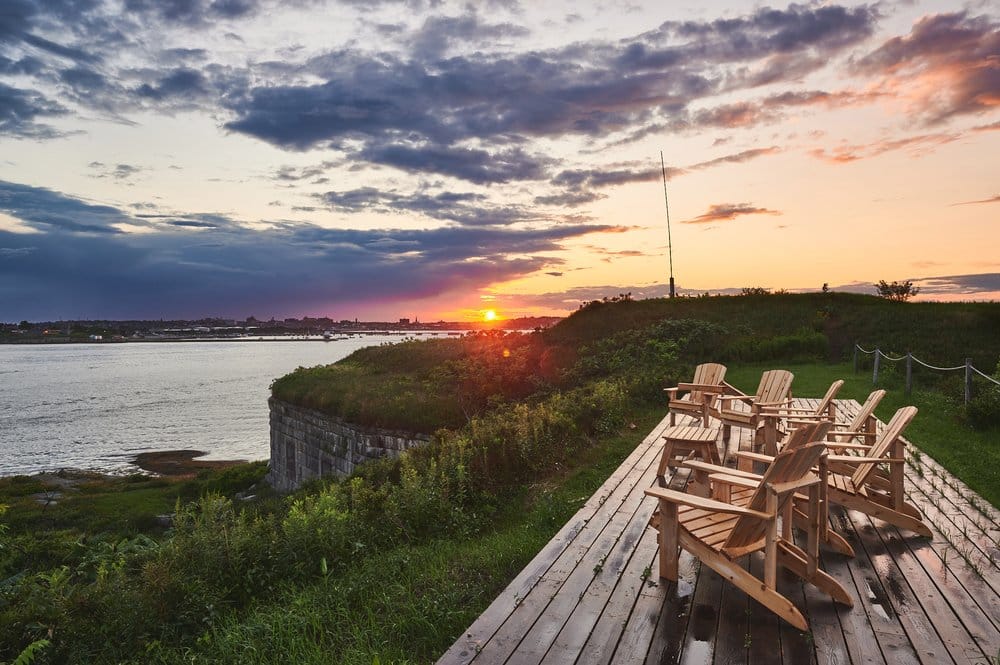 Fortland, more than just a camping site is a vision brought to life by the Scarks family and their team, aiming to provide experiences defined by adventure, intentionality, and a touch of magic.
"This island is magical – a lovely setting with history," said Everett, a guest, in a review. "Great for exploration or meditations!"
"This place is one in a lifetime epic," said Greg, another guest, in a review. 
The venue is a manifestation of sustainable practices, with yurts built on existing circular granite gun foundations and a commitment to preserving the vibrant coastal ecology that thrives on the island.
Both Roamstead and Fortland, while distinct in their offerings, converge on a common ethos: providing a bridge to the great outdoors while ensuring sustainability, inclusivity, and a seamless blend of the traditional and the modern.
Venues like Roamstead and Fortland pave the way for future outdoor escapes, where the boundaries between luxury and nature blur, providing experiences that are immersive, sustainable, and above all, memorable.
As we navigate through the era of technological advancements, the essence of disconnecting to reconnect becomes ever more pertinent. These venues invite us to pause, breathe, and immerse ourselves in the timeless beauty of the outdoors, all while enjoying the comforts and luxuries that modern design and sustainability practices can offer.
Featured image from Roamstead.