In an episode focusing on the RV industry, Lance King and Bill French, the creators of CyberLandr, the "disappearing" RV for the Tesla CyberTruck, will join the June 22 show of MC Fireside Chats to share their input on technology in the RV industry.
CyberLandr was recently honored with the Green Concept Award from the European Union. The innovative RV features thoughtful design and engineering, allowing it to weigh less as it uses fewer materials, and thus, requires less energy to build and transport. It is also solar-ready to create renewable energy.
During the show, King and French will share their insights about room for more technological advancements in the RV industry.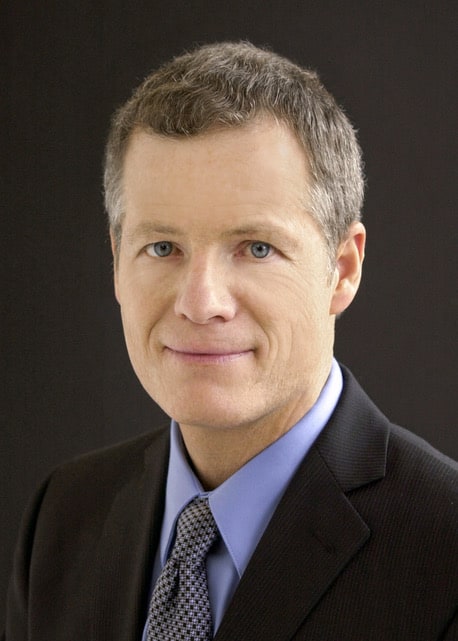 King received an MBA from the Marriott School of Management and has spent much of his career focused on technology, including as a solutions architect for Dell and Lenovo. Lance also designed and built a data center that won a ComputerWorld Best-Practices award.
He co-founded Stream It, Inc. to create the first mobile-capable, AI-enhanced, real-time analytics platform—which is the technology behind CyberLandr.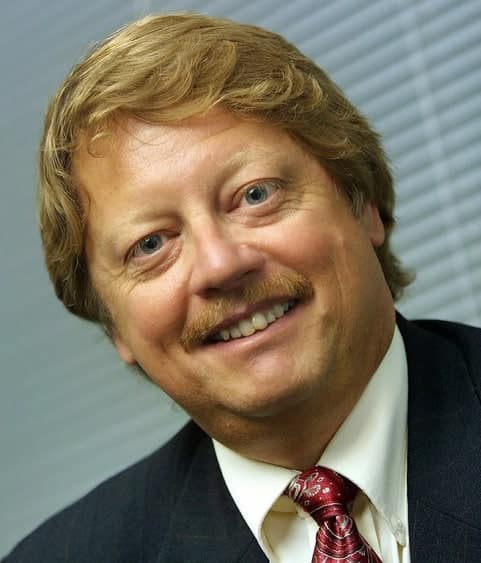 Similarly, French has a long and illustrious career playing significant roles in creating amazing products. He created QuickSite, an early e-commerce platform, StarTeam which was acquired by Borland, created Development Library which was acquired by Ashton-Tate, and created LapLink (a hardware and software product that allowed early laptops to communicate before networks became popular). More recently, he has created SlipStream, the real-time analytics platform used by CyberLandr.
More surprising, given his technical acumen, is his professional skiing ability and incredible sense of humor.
Susan Carpenter, the president of the RV Women's Alliance, will also return next week to share some updates as well as give some points on the importance of women in the RV industry. She first appeared on the show on April 27 and shared about the RVWA and its origin.
Every fourth Wednesday of the month is a dedicated RV industry and outdoor recreation show where regular guests appear to discuss what's happening in these sectors. Recurring guests who will return next week are Shane Devenish, the president of the Canadian Recreational Vehicle Association (CRVA) and executive director of the Canadian Camping and RV Council (CCRVC); Eleonore Hamm, the president of the RV Dealers Association (RVDA) of Canada; Phil Ingrassia, president of the RV Dealers Association (RVDA); and Kurt Repanshek, the founder and editor-in-chief of National Parks Traveler.
Last Wednesday, the conversation revolved around the glamping industry. Nick Purslow, the managing director at UK-based Glampitect, joined the group to discuss the state of the glamping sector in the UK. He also shared Glampitect's expansion to the North American market.
Deeper into the discussion, Purslow delved into the importance of having a consultant, especially for those who are still starting out their glamping site ownership journey.
Kevin and Izaac Rains, owners of Dappled Light Adventures, were also present to comment on the growing sector. At the same time, recurring guests Mike Harrison (CRR Lifestyle) and Duncan Winship (Papoose Pond) added their take as property owners.
During each episode of MC Fireside Chats, viewers can hear from experts who will dive deep into topics to help their business succeed. Everyone is encouraged to join the conversation by typing their questions or comments in the comments section.
Got questions? Watch live on June 22. The show will be streamed live on Facebook, YouTube, or LinkedIn.
About MC Fireside Chats
MC Fireside Chats is a weekly show devoted to the outdoor hospitality industry. It is hosted by Brian Searl, the founder and CEO of Insider Perks and Modern Campground, and Cara Csizmadia, member services coordinator at the Canadian Camping & RV Council (CCRVC).
Airing live every Wednesday at 2 p.m. (ET), MC Fireside Chats features guests from the camping and RV industry who share their take on the current state of the camping, glamping, and RVing sectors as well as upcoming innovations in RV parks, campgrounds, outdoor resorts, glamping, and the RV industry.
Listen to previous episodes at https://mcfiresidechats.com/listen/.
To learn more about MC Fireside Chats, click here.