Campspot, a booking platform for campgrounds, has announced an extraordinary opportunity for outdoor enthusiasts. The company is launching a contest to find a "Summer Chief Outdoor Officer" (COO), whose "job" would essentially be to enjoy the summer outdoors, making the most of the company's selection of more than 200,000 campsite options, according to a press release.
The seasonal COO, selected through the "Summer COO" contest, will receive a hefty $10,000 travel stipend and a $2,000 monthly "salary."
The sole responsibility of the COO will be to relish the outdoors with chosen companions, whether they're indulging in waterpark fun, stargazing, ziplining, or toasting s'mores around a campfire.
Additionally, the selected COO won't have to fret about mundane everyday tasks, as they'll also be provided a membership to a virtual assistant service. This setup will allow the COO to delegate routine chores like home repairs and meal planning, allowing them to fully immerse in their outdoor adventure.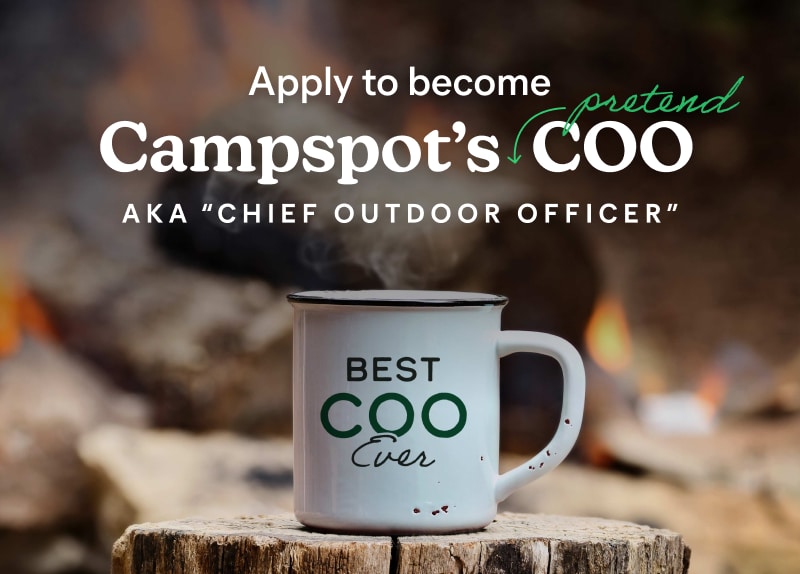 "It's easy to get caught up in the hustle and bustle of our daily lives, but we know that the most meaningful moments are often the simplest," says Erin Stender, chief marketing officer of Campspot.
"Getting outdoors and out of our normal routine, even for a weekend, is one of the best ways to create those special summer memories that will last a lifetime."
Interested applicants can join the contest by submitting their most creative out-of-office replies on Campspot's website by 11:59 pm CT, June 30. The winning COO will be notified by July 14. Please note that the contest is only open to those aged 21 and above.
In addition to this unique opportunity, Campspot also brought a list of various top-tier, water-centric campgrounds, particularly appealing for the hotter-than-usual summer predicted this year.
Options include locations in Texas, New York, South Carolina, Ohio, Georgia, and more, all boasting a range of amenities from live music to fishing, outdoor theaters, pools, and waterfront access.
Moreover, Campspot also shared a list of campgrounds offering up to 50% off on summer stays, making it even easier for travelers to plan their outdoor adventures.
Campspot is a software provider and online marketplace for a range of outdoor accommodations, including RV resorts, family campgrounds, cabins, and glamping options.
With over 200,000 campsites across the US and Canada, Campspot offers an easy-to-navigate booking experience and a top-notch reservation system for campground operators.
Featured image courtesy of Campspot.