Some things just don't go well together like fire and ice, oil and water, or—for some—technology and camping. At The Hotel Show Saudi Arabia, however, Glampitect is offering a fusion of glamping and technology as it gives a glimpse of its glamping pods through virtual reality (VR) technology.
The U.K-based company that recently branched out into North America and the Middle East is exhibiting at the trade show which kicked off September 6 and runs until September 8.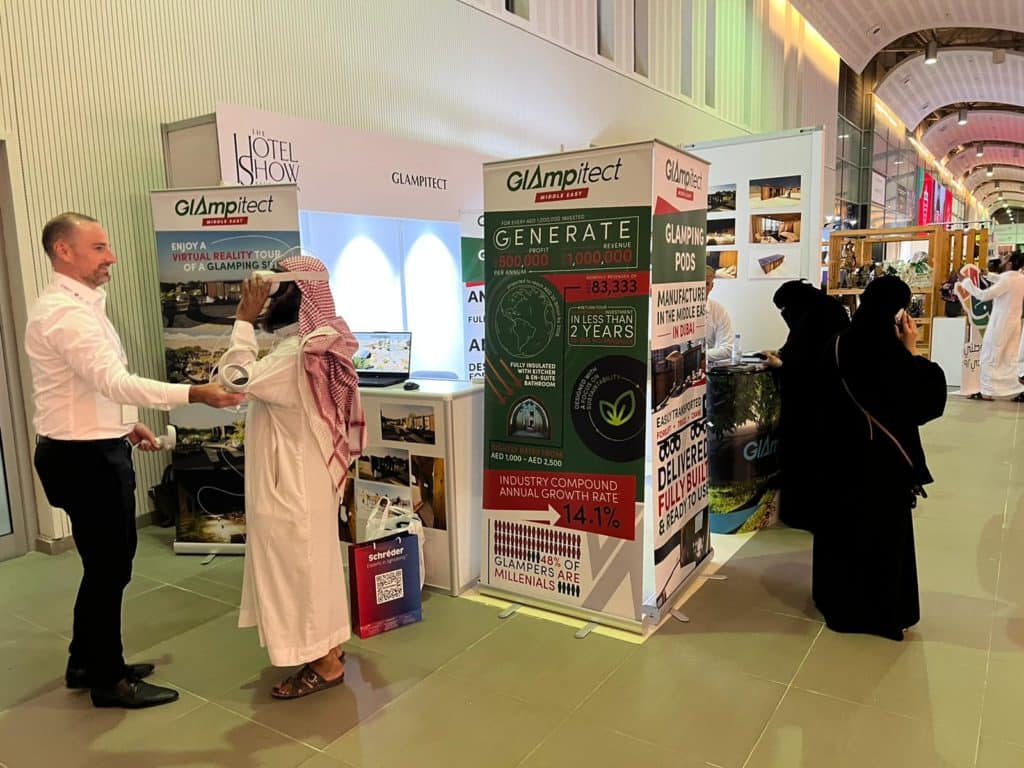 While having an expansive set of glamping pod offerings is good news for the company and its clients, the logistics of displaying all structures at the trade show is not.
"We wanted to bring all of our full range of pods, and obviously we couldn't take seven or eight 20 or 30-meter square units down here, so we brought them in virtual reality instead," Glampitect Founder & CEO Calum MacLeod told Modern Campground.
Camping will always be camping, and companies embracing technology will only enrich this timeless form of outdoor recreation. As businesses continue to do so, the possibilities are endless. For Glampitect, the technology will allow it to showcase as many pods as it wants, increasing exposure to possible clients.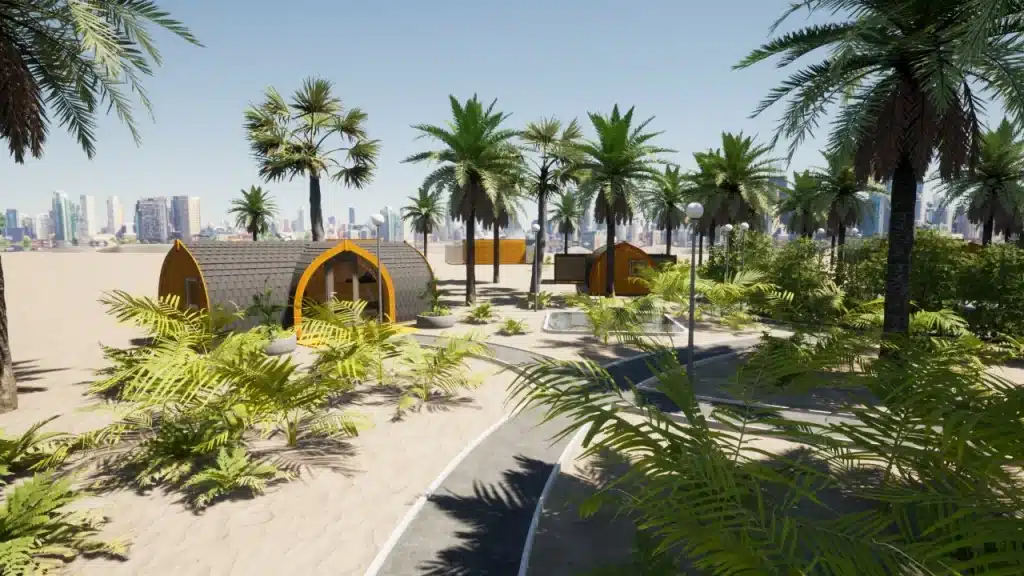 To ensure attendees can experience the pods that did not make it to the show, Glampitect reached out to a developer to build a virtual glamping site which took a month to complete.
The tour highlights all of the glamping pods the company sells. A VR headset and a controller will allow users to walk into each pod and explore the site featuring a pool, palm trees, a beach, and more, making it an immersive experience.
In a LinkedIn post, MacLeod said that a time slot must be booked for the VR tour at the show underway until tomorrow.
Those who will not be able to make it to this week's show can book a time to take the tour in Dubai after The Hotel Show Saudi Arabia.
Other shows that Glampitect will be attending this year are The Glamping Show U.K. and The Glamping Show USA.
Visit this page to learn more.