Tune in to MC Fireside Chats on July 13 to get tips from an expert on campground financing. The owners of South Carolina's Big Rig Friendly RV Resort will also join the show to share their park ownership journey and what led them to build the RV resort.
Financing a campground can be tricky. In next week's episode sponsored by Let's Camp, Ken Kaplan, the CEO of K2 Commerical Finance, will discuss financing options and strategies for campgrounds and RV parks.

During the episode, Kaplan will tackle how to secure financing to purchase or refinance a park, and how owners can get the most bang for their buck.
Ken Kaplan has been involved with commercial real estate and corporate finance for over 20 years. He has used his expertise to facilitate dozens of transactions that have raised more than $80 million for various businesses.
Those just starting out and even those who have been in the business for a while can tune in next Wednesday to learn more.
Also joining are Big Rig Friendly RV Resort owners Bill McLeod and D Melton. The duo has a combined 60 years of experience in residential and RV development, and they will be sharing their park ownership journey with MC Fireside Chats.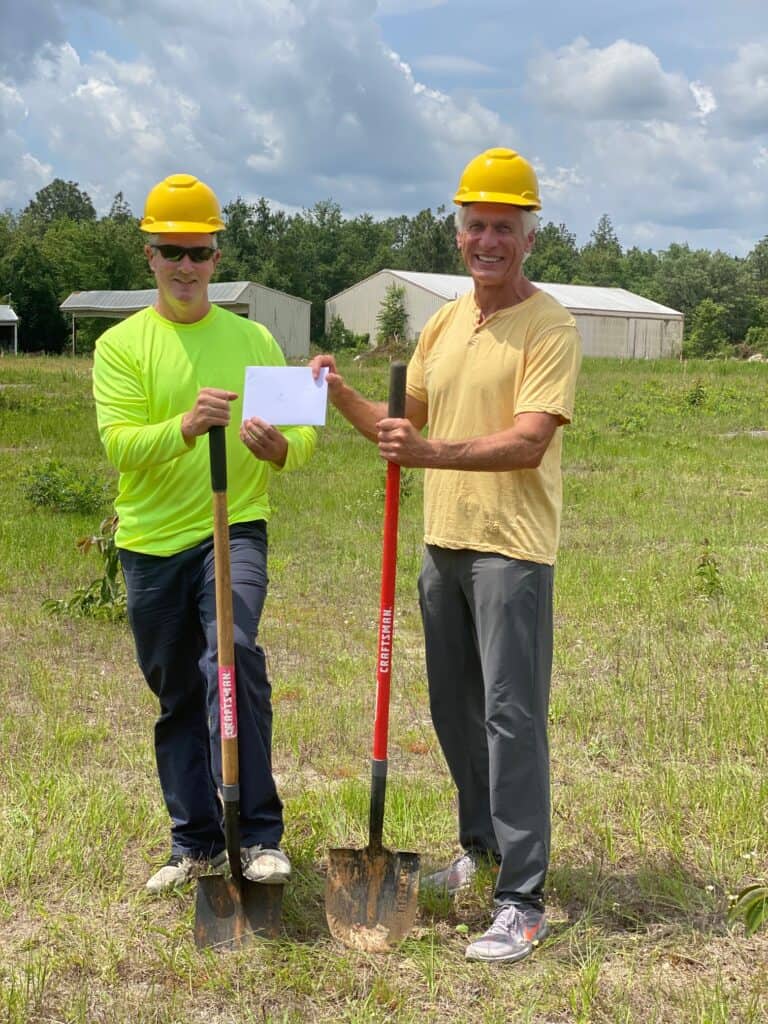 The RV resort is a campground that can accommodate big rigs and is located in West Columbia, South Carolina. The park, which only opened in May, has full hookups, a dog park, and more, with a pool, a laundry facility, a general store, and more planned for the future.
Melton and McLeod decided to build the RV resort because they saw a need for a campground in the area that could accommodate big rigs. They also wanted to create a place where people could come to relax and enjoy the outdoors.
The July 13 episode is sponsored by Let's Camp, a campground reservation software provider. Campers across North America use Let's Camp to find new campgrounds and plan their own trips. By highlighting a campground's amenities through photos and its interactive map, park owners will have more happy campers at their campground.
In the previous episode, industry experts opened the month with a discussion about the latest news in the outdoor hospitality industry, mainly how inflation, gas prices, and other economic effects are impacting today's recession, the industry, and the traveling plans of people.
They also discussed how outdoor hospitality businesses can alleviate the adverse effects and adopt new solutions to thrive in today's economy.
Present on the July 6 show were Randy Hendrickson, founder & CEO of United Parks Brokers; Ivar Mensink of Germany-based Camping Dreams; Mark Koep, founder and CEO of CampgroundViews.com; and Dutch online marketer and contractor for French campsites Monique Barendswaard.
Every Wednesday at 2 PM EST, viewers can hear from the guests who will dive deep into topics to help their business succeed. Everyone is encouraged to join the conversation by typing their questions or comments in the comments section.
Want to join the discussion? Watch live on Facebook, YouTube, or LinkedIn.
About MC Fireside Chats
MC Fireside Chats is a weekly show devoted to the outdoor hospitality industry. The show is hosted by Brian Searl, the founder and CEO of Insider Perks and Modern Campground, and Cara Csizmadia, member services coordinator at the Canadian Camping & RV Council (CCRVC).
Airing live every Wednesday at 2 p.m. (ET), MC Fireside Chats features guests from the camping and RV industry who share their take on the current state of the camping, glamping, and RVing sectors as well as upcoming innovations in RV parks, campgrounds, outdoor resorts, glamping, and the RV industry.
Listen to previous episodes at https://moderncampground.com/mc-fireside-chats/.
To know more about MC Fireside Chats, click here.