The 2nd annual Cops and Campers wellness retreat, focusing on the well-being of first responders and their families, is set to take place at Spruce Row Campground & RV Park in Ithaca, New York, from June 23 to June 25, according to a press release from Campground Owners of New York (CONY).
Cops and Campers was established by retired police officer Eric Reynolds following an incident in 2021 at another campground, where he was asked to remove a flag supporting law enforcement.
Reynolds, who has PTSD from an on-duty injury in 2012, decided to dedicate his life to helping fellow first responders. Reynolds and his family travel across the country as full-time RVers, raising awareness and sharing their experiences.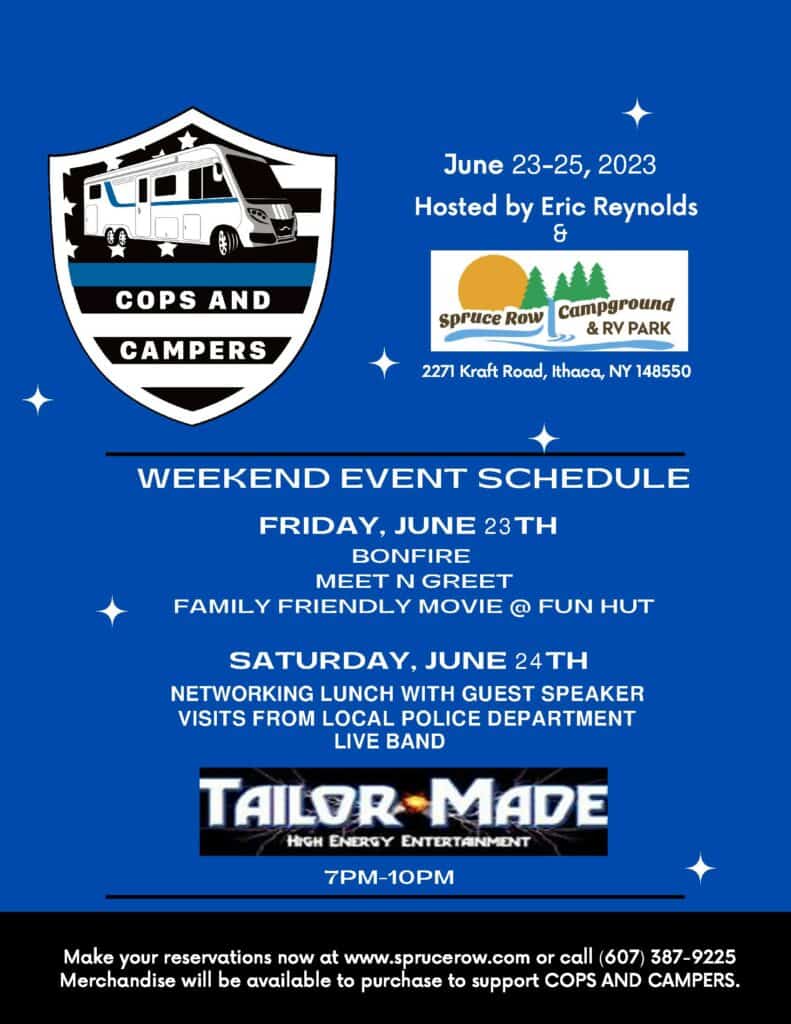 The Cops and Campers wellness retreat offers various activities aimed at fostering connection and relaxation for first responders and their families. Participants can enjoy a bonfire, socializing, a family-friendly movie night, guest speakers, visits from local police agencies, and live music by local band Tailor Made.
The event's website, highlights the opportunity to share experiences and build connections in a serene setting.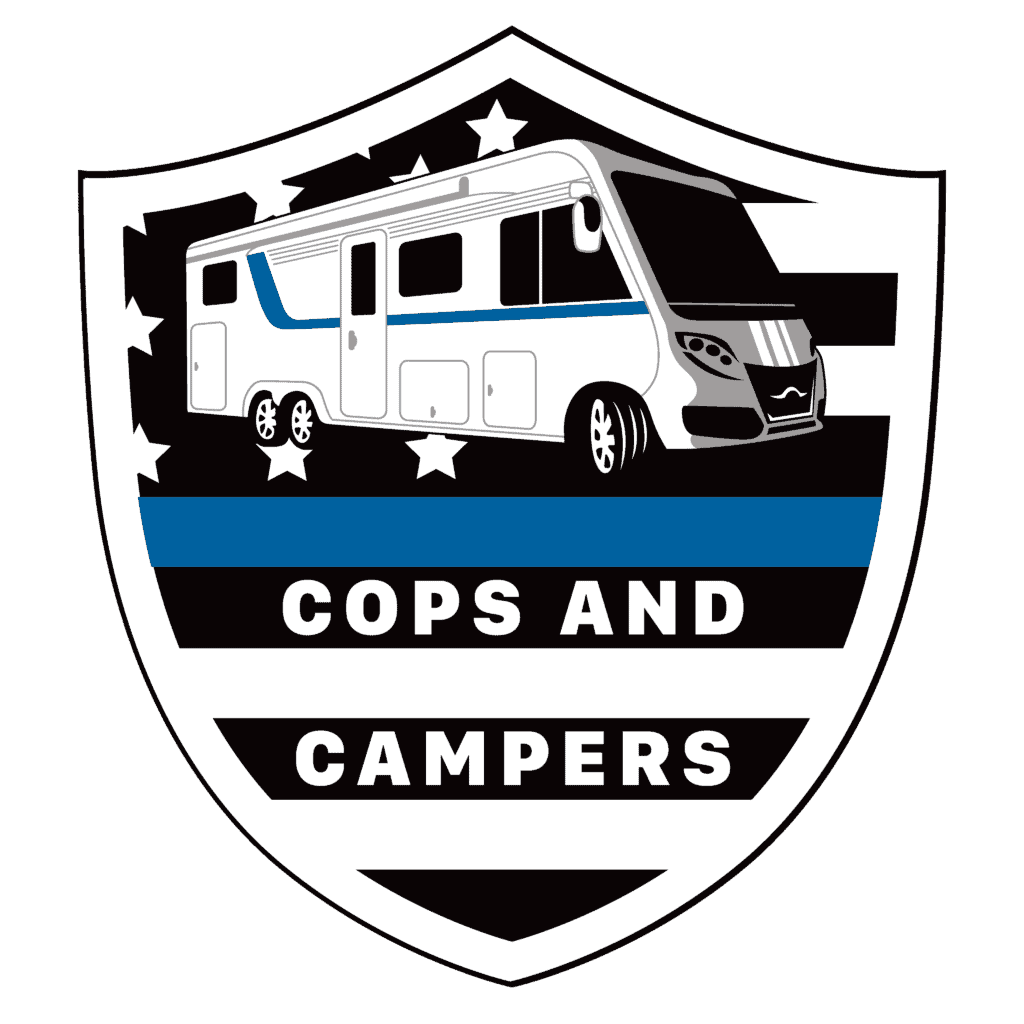 Partnership with Spruce Row Campground
Park owner Scott Sherwood became involved with Cops and Campers after learning about Reynolds' flag incident in 2021.
"I saw the story on social media and invited Eric and his family to Spruce Row for a week to stay with us. We had incredible community support and many people stopped by to hear his story," Sherwood said.
Sherwood invited Reynolds and his family to stay at Spruce Row, where the idea for Cops and Campers was born. Sherwood has since been a strong supporter of the initiative.
"Eric came up with the idea for Cops and Campers, and since we had been the first to reach out to him, he decided to do the event here."
Reynolds emphasizes the importance of addressing PTSD and its effects on first responders. Cops and Campers aims to reduce the stigma surrounding the condition, fostering an environment where participants can openly discuss their experiences.
During the inaugural Cops and Campers event in 2022, documentarian Patrick Shaver captured footage for a film produced by Reynolds and Sherwood. The documentary, available on YouTube, showcases the evolution of the event, the personal connections made, and interviews with participants.
Benefits for Nearby Campground Owners and Operators
The Cops and Campers wellness retreat has the potential to boost local tourism, with attendees potentially exploring the surrounding area during their stay. This increased foot traffic can benefit nearby campground owners and operators by attracting new guests and promoting their facilities.
Spruce Row Campground & RV Park is located at 2271 Kraft Road, Ithaca, New York, 14850.
To learn more about Cops and Campers at Spruce Row Campground & RV Park or to reserve a campsite or on-site rental unit for the weekend of June 23-25, 2023, visit www.copsandcampers.com and click EVENTS for a flyer and reservation link.
The wellness retreat offers a unique opportunity for first responders and their families to connect, relax, and share their experiences, benefiting not only the attendees but also the local campground community.
About CONY
Campground Owners of New York, established in 1963, is the trade association that represents independent campgrounds and RV parks in New York.
Based in Pittsford, CONY provides education, government affairs, and marketing services for campgrounds, including hosting www.CampNewYork.com, a travel planning website, and publishing a printed magazine of New York campgrounds.
Featured image from Spruce Row Campground & RV Park.