Anker, an industry stalwart in battery storage and power delivery, has recently outlined plans to enter the home energy sector.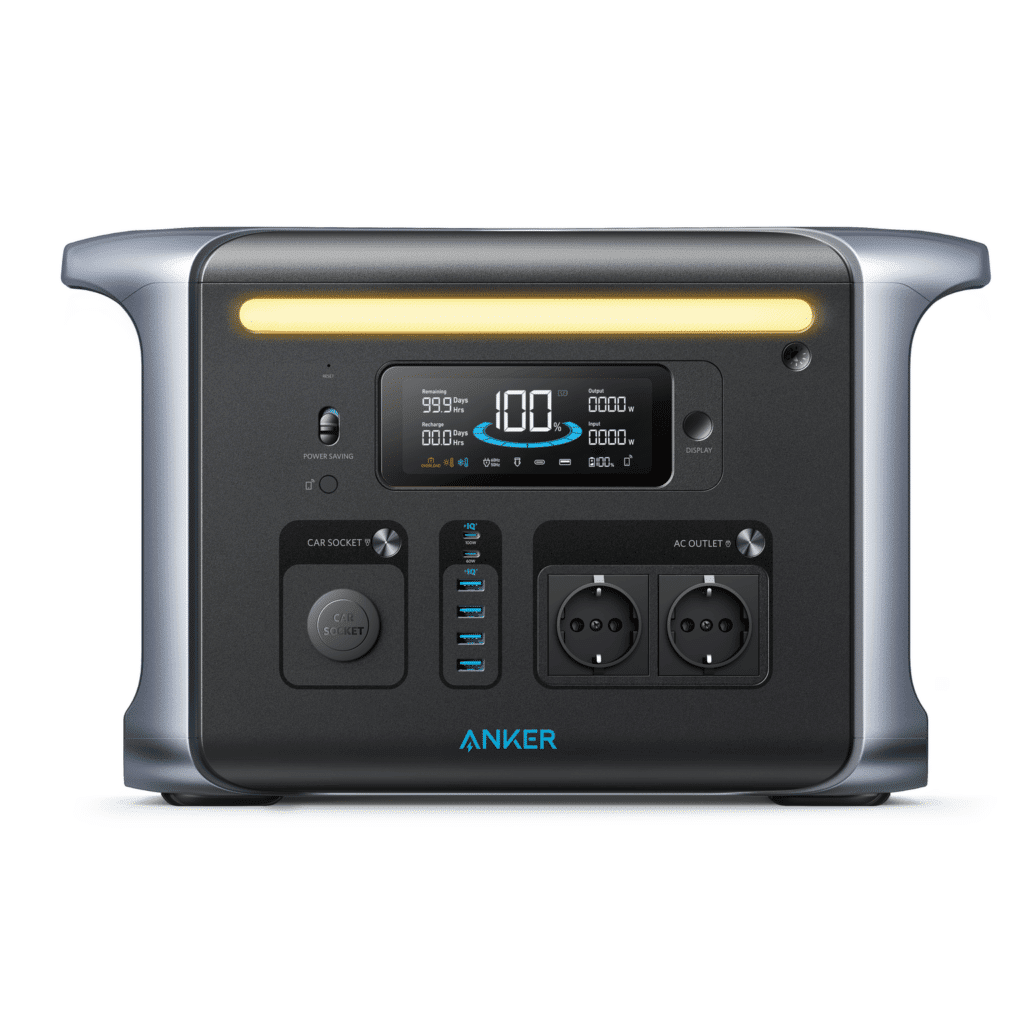 The company has introduced a new brand, Anker Solix, designed to empower consumers to tap into the potential of renewable energy, with a special emphasis on solar power.
Steven Yang, CEO of Anker, acknowledged the evolving demands of the market. With escalating energy prices, a deepening awareness of power supply dependability, and a burgeoning desire for sustainable alternatives, consumers are increasingly drawn toward solar power.
"Consumers need a way to store the energy generated through solar power to become truly energy independent. With Anker Solix, we will leverage our deep expertise in battery storage and power delivery, allowing everyone from homeowners to apartment residents and even campers to store and manage all their energy needs more effectively."
The Anker Solix brand marries the company's deep-rooted expertise in battery storage and power delivery with a groundbreaking vision of energy independence for everyone. The products cater to a diverse range of customers, from homeowners to apartment residents, and even outdoor enthusiasts.
Anker Solix is rolling out a comprehensive suite of both fixed and portable energy solutions. The Home Energy Solutions range features cutting-edge solar balcony systems, solar battery storage solutions, and electric vehicle (EV) car chargers, among other products.
The Flex Series targets the needs of outdoor and RV enthusiasts with portable power solutions for home backup, camping, and other high-energy-demand activities.
Meanwhile, the Camping Series delivers ultra-portable power options designed for the great outdoors.
Anker Solix made its mark in the European market earlier this year with its Balcony Solution. This easy-to-install system comprises two solar panels and an inverter. Users can plug the inverter directly into any available power socket, effectively returning energy to the grid and reducing their electricity costs.
The company also recently broadened its home energy solutions portfolio with three notable additions:
Anker Solix Solarbank E1600: Primarily targeted at the European market, this power storage solution for balconies is compatible with a whopping 99% of balcony photovoltaic products currently available.
Sporting a capacity of 1.6 kWh and IP65 water and dust resistance, it also offers a simple 5-minute installation process. Notably, the Solarbank leverages Lithium Iron Phosphate (LFP) battery technology to deliver 6,000 charging cycles, a figure that doubles the industry average.
Anker Solix F1200 Portable Power Station Bundle with RS40/RS40P: Another product designed for the European market, this bundle pairs the Anker Solix Balcony Solution with a portable power station.
This innovation allows consumers to optimize their electricity usage during peak and off-peak hours, and effectively mitigates blackout worries. Its cloud-based intelligence monitoring also offers consumers a real-time look at power generation and consumption.
Anker Solix All-in-One Energy Storage Solution: In a bid to bring reliable backup power to existing and new solar installations, Anker unveiled plans to launch a series of modular solar battery wall solutions.
These will range from 5 kWh to a massive 180 kWh. The new products will prioritize safety and durability, and are designed to be compatible with home energy equipment like heat pumps, oil- and gas-powered generators, as well as Anker Solix's future EV charging solution.
Anker Solix is the company's ambitious endeavor to grant energy independence to people across the globe. Through modular solar battery storage systems, apartment-friendly solar balcony solutions, and an ever-growing catalog of portable power stations, the company is poised to make significant strides in the renewable energy landscape.
Featured image from Anker Solix