For the upcoming MC Fireside Chats RV and outdoor recreation industry discussion, hosts Brian Searl and Cara Csizmadia will be joined by recurring guests: Phil Ingrassia, President at the National RV Dealers Association (RVDA); Eleanore Hamm, President at RVDA of Canada; Shane Devenish, Executive Director at the Canadian Recreational Vehicle Association; and Susan Carpenter of the RV Women's Alliance. 
In addition to these esteemed guests, two special guests will also be joining to bring their invaluable insights and vast expertise to enrich the discourse even further. Joining the discussion will be Tyler Technologies Senior Vice President Outdoor Recreation, Sascha Ohler and Ember RV Founder, President, and CEO Ashley Bontrager Lehman. Their presence is sure to elevate the conversation and provide unique perspectives on the industry.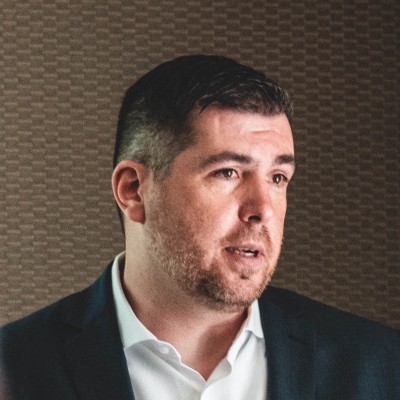 Photo courtesy of Sascha Ohler's Linkedin
Sascha Ohler is a seasoned veteran in the domain of market expansion and organizational growth, renowned for his proficiency in enterprise software. Leveraging his extensive experience, Sascha has played a pivotal role in numerous companies, aiding them in maximizing their potential during crucial transitions and acquisitions. Today, he is a driving force behind the impressive expansion of Tyler's outdoor recreation platform, a market-leading reservation and licensing technology catering to government agencies. Beyond his professional commitments, Sascha dedicates his time to serving as a board member for Flagship Kansas. This esteemed non-profit organization is devoted to bolstering technology education, workforce development, and entrepreneurship throughout the State of Kansas.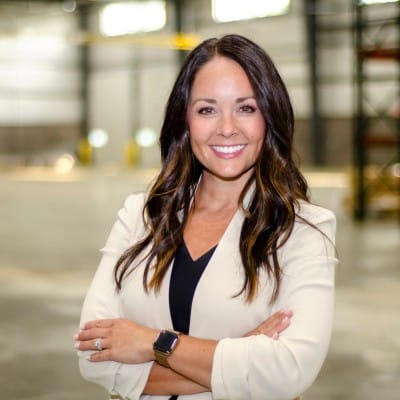 Photo courtesy of Ashley Bontrager Lehman's Linkedin
On the flip side, Ashley Bontrager Lehman is a dynamic entrepreneur and business owner, recognized for her noteworthy tenure as the Director of Corporate Marketing. With a strong track record in the Recreation Vehicle (RV) industry, Ashley is known for her people-centric leadership approach that consistently delivers results. She is adept at Strategic Marketing Management and Oversight, Multichannel Marketing, Public Relations, Event Management, Email Marketing, and Social Media, tailored to meet the requirements of companies of all sizes and budgets. A powerful force in the marketing domain, Ashley is a qualified professional, holding a Bachelor of Arts (B.A.) in Public Relations and Advertising from the prestigious Butler University.
Mark your calendars for an exhilarating episode on May 24th at 2 pm EST, as we bring you a live broadcast on Facebook and YouTube that you won't want to miss!
Next week's episode of MC Fireside Chats is sponsored by AccessParks, a leading broadband service provider that caters to hundreds of thousands of guests every month in RV parks, lodges, and some of the largest national parks across the country.
May 17 Episode Recap
During the MC Fireside Chats episode last May 17, John Griffith, Founder of Outbound Kitchen, shared his experiences and insights in the outdoor hospitality and recreation industry. John's passion for the outdoors and cooking led him to upscale camping cuisine and expanded his network in the industry. Initially collaborating with REI, he provided recipe content and worked with people creating cook stoves for campgrounds. However, the pandemic disrupted their culinary director role in a luxury hospitality division.
During their summer travels to outdoor spaces like Zion, Bryce, and the Grand Canyon, John noticed that many visitors lacked access to food. This inspired the idea of providing meals to these outdoor enthusiasts and exploring the potential market in this sector.
As the pandemic continued, John started consulting and received inquiries from colleagues in smaller towns with glamping and destination hospitality models. This proximity to such locations led John to focus their consulting efforts on the glamping and destination hospitality sector. While they still worked with restaurants, they saw significant growth opportunities in these areas.
John highlighted three areas of service they offer in the camping and outdoor hospitality industry: retail, third-party origination or offset origination, and full-service operation. The retail model involves collaborating with larger-scale campgrounds near urban areas to develop high-end retail operations and food and beverage offerings. The third-party origination model works with chefs or catering companies to offer pre-ordered meals on-site, enhancing the guest experience with unique and high-quality options. The full-service operation model is like having a restaurant at a campground location and can be accommodated within existing facilities.
John emphasized that the effectiveness of these models depends on the campground's location, offerings, and target clientele. They also discussed the profitability of food and beverage services, suggesting a focus on high-end dinner programs and grab-and-go options for breakfast and lunch to optimize efficiency. Retail models typically account for about 5-10% of the average daily rate (ADR) in accommodation spending, while full-service models can reach 20-30% of ADR.
During the discussion, Nate Thompson of KCN Campgrounds shared their approach, focusing more on retail and packaged food services rather than full-service restaurants. Nate expressed his interest in understanding how to assess a park's location, guest profile, and existing infrastructure to determine the appropriate level of food service options.
Nate also raised the paradox of remote locations relying heavily on food services due to limited access to nearby towns, sparking a discussion on the dilemma faced by such areas.
Darvin Zurfluh of Pinnacle Lifestyles shared their experience of purchasing and renovating a campground property in Alberta. Darvin emphasized their focus on world-class destinations along the Trans-Canada Highway, particularly near major cities like Calgary and Vancouver. Darvin mentioned their plans for a new campground in Golden, featuring glamping, RV sites, and cabins, as well as highlighting the winter attractions in areas like Revelstoke.
Robert Lindsay Thompson, Camp Director at Greeter Falls Campground in Tennessee, discussed their successful campground located between Nashville and Chattanooga. Despite limited amenities in the nearby town, the campground consistently attracts outdoor enthusiasts and is fully booked. Robert shared that he is considering adding a food truck or similar service for campers.
Joe Duemig, founder of App My Community, shared their goal of helping people easily find and access activities during their camping trips. They aim to address the issue of missed opportunities due to difficulties in locating activities on maps or using damaged paper maps. Joe emphasized that their intention is not to encourage constant phone use but to provide convenient access to information.
The episode provided valuable knowledge on optimizing food and beverage services, assessing campground locations and guest profiles, and leveraging technology to enhance the camping experience. With these insights, industry professionals can explore innovative approaches to meet the evolving demands of outdoor enthusiasts, create memorable experiences, and contribute to the growth of the outdoor hospitality sector.
About MC Fireside Chats
MC Fireside Chats is a weekly show devoted to the outdoor hospitality industry. The show is hosted by Brian Searl, the founder and CEO of Insider Perks and Modern Campground, and Cara Csizmadia, member services coordinator at the Canadian Camping & RV Council (CCRVC).
Airing live every Wednesday at 2 p.m. (ET), MC Fireside Chats features guests from the camping and RV industry who share their take on the current state of the camping, glamping, and RVing sectors as well as upcoming innovations in RV parks, campgrounds, outdoor resorts, glamping, and the RV industry.
To listen to previous episodes of MC Fireside Chats, visit: https://moderncampground.com/mc-fireside-chats/