As we begin a fresh month, MC Fireside Chats is gearing up for an exciting new episode packed with the latest insights from the Outdoor Hospitality Industry on Wednesday, March 1, at 2 PM EST.
Hosts Brian Searl and Cara Csizmadia will be joined by recurring guests Horizon Outdoor Hospitality CEO Scott Foos, Campspot Vice President for Business Development Casey Cochran, Campground Views Founder and CEO Mark Koep, RV industry advisor Sandy Ellingson, and CRR Lifestyle Chief Operating Officer, Mike Harrison.
In addition to our panel of industry leaders, we are thrilled to welcome a new recurring guest, Christine Taylor of Towne Law Firm. Taylor is an attorney specializing in Outdoor Hospitality Law, and she will be joining us to provide her expert insights on legal issues affecting campgrounds and RV parks.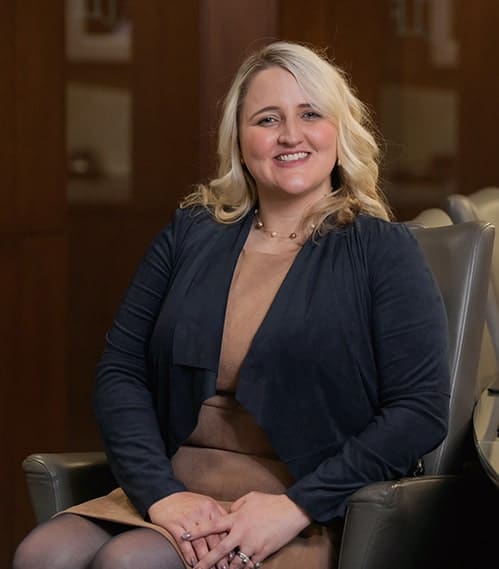 The diverse panel of experts, bringing in their unique perspectives and years of experience, will discuss the most pressing issues facing the outdoor hospitality industry today, as well as emerging trends and the latest news campground owners and operators can learn from.
Tune in on Wednesday to join the conversation and gain valuable insights into the future of outdoor hospitality.
MC Fireside Chats is also bringing back CampVantage, a new segment showcasing the latest AI technology that can aid in the growth of the outdoor hospitality and recreation industries.
Next week's episode of MC Fireside Chats is sponsored by Fireside Accounting, an end-to-end accounting services provider that provides bookkeeping to campgrounds, RV parks, and RV resorts.
February 22 Episode Recap
In last week's episode of MC Fireside Chatsweek, hosts Brian Searl and Cara Csizmadia were joined by RVDA of Canada President Eleanore Hamm, Canadian Recreational Vehicle Association Executive Director Shane Devenish, and the RV Women's Alliance's Susan Carpenter.
The episode also featured special guests Sēkr Founder and CEO Breanne Acio, and Outdoor Recreation Roundtable Senior Director Chris Perkins.
Perkins discussed the impact of the outdoor recreation industry in the U.S., particularly camping, which has seen an increase in interest due to the pandemic.
Perkins talked about the involvement of ORR in the campground industry and its continued work in lobbying and bringing transparency to decision-makers to make outdoor recreation more accessible.
Acio talked about how Sēkr serves full-time and part-time campers, particularly van lifers, who are looking for a community and a safe place to park their vehicles while enjoying the outdoors.
She believes that traditional campgrounds have not fully understood the needs of this consumer niche, which are self-contained and want something different from the usual campsites or glamping sites.
In the episode, experts mentioned changes in the RV and campground sector, including how campgrounds are changing to accommodate different types of RVs and a younger demographic and how operators are now offering different pricing models and new developments that have a more free-flowing site layout.
The experts also emphasized the importance of associations working together to stay on top of these trends and communicate them to campground owners.
About MC Fireside Chats
MC Fireside Chats is a weekly show devoted to the outdoor hospitality industry. The show is hosted by Brian Searl, the founder and CEO of Insider Perks and Modern Campground, and Cara Csizmadia, member services coordinator at the Canadian Camping & RV Council (CCRVC).
Airing live every Wednesday at 2 p.m. (ET), MC Fireside Chats features guests from the camping and RV industry who share their take on the current state of the camping, glamping, and RVing sectors as well as upcoming innovations in RV parks, campgrounds, outdoor resorts, glamping, and the RV industry.
To listen to previous episodes of MC Fireside Chats, visit: https://moderncampground.com/mc-fireside-chats/