MC Fireside Chats is excited to bring you another informative and entertaining episode that focuses on the RV and outdoor recreation industry. Get ready for an engaging discussion that will provide valuable insights into this exciting industry on March 22.
Hosts Brian Searl and Cara Csizmadia will be joined once again by long-time friends of the show: RVDA of Canada President Eleanore Hamm, Canadian Recreational Vehicle Association Executive Director Shane Devenish, National Parks Traveler's Kurt Repanshek, RVDA President Phil Ingrassia, and the RV Women's Alliance's Susan Carpenter.
The upcoming episode will also feature special guests Bob Zagami and John DiPietro of New England RV Dealers Association.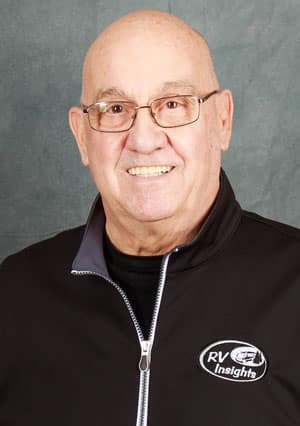 Bob serves as the executive director of the New England RV Dealers Association.
He has also been reporting on the RV industry since 1996 and has been an active RVer for over 40 years.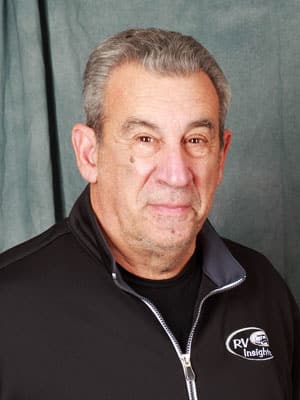 John DiPietro on other hand has been an active RVer for over a decade. His travels in the family RV have taken him all over the east coast, south, and midwest.
Prior work has included reporting on the industry from the Hershey RV show, RVIA National Show in Louisville as well as numerous factory visits in Elkhart, Indiana. DiPietro has interviewed many of the biggest names in the RV world including Bob Tiffin of Tiffin Motorhomes and Jim Rogers of KOA.
March 15 Episode Recap
Host Brian Searl led the discussion with Tom and Jake from Lagos Collective, a group of five young entrepreneurs who unexpectedly found themselves in the campground business after initially planning to build a workshop and cabins on a private plot of land in Minnesota.
Instead, they purchased Swan Lake Resort and Campground, embracing the challenge of honoring the existing culture and expectations of long-time guests while adapting their original vision to run the campground effectively.
The group candidly shared their journey, emphasizing the importance of due diligence when purchasing a campground, as well as meeting code and regulations to avoid future problems.
Scott Knepp advised potential campground buyers to pay the right people to do the right things, as expertise is invaluable during the acquisition process.
Reflecting on their growth as campground owners, Tom and Jake expressed their gratitude for the tight-knit community of resort owners and the wealth of resources available.
Joe Duemig highlighted the value of vendors in providing information and training for their products. At the same time, Scott Knepp stressed the benefits of being part of a portfolio with a third-party manager for access to a shared knowledge base and weekly management calls.
The panel also touched upon the role of technology in the outdoor hospitality industry, particularly the potential benefits and challenges of artificial intelligence.
While AI can create high-quality content and help users navigate complex systems more easily, the panel acknowledged the potential dangers of AI, such as the spread of fake news or misinformation. The group also explored the evolving landscape of SEO and how it may change over time.
Lastly, the podcast introduced a new initiative called MC Masterclass, aimed at providing free courses and resources for campground owners and operators. This highlights the growing interest in using audio formats like podcasts to share information and learn from industry peers.
With a focus on networking, relationship-building, and technology as a tool to enhance the guest experience, the panel on MC Fireside Chats offered valuable insights for both new and seasoned campground owners.
The March 15 episode was sponsored by Firefly Reservations, a cloud-based reservation management solution designed specifically for RV parks and campgrounds, enabling these businesses to conveniently automate tasks like accepting online reservations, collecting emails, and sending confirmations.
About MC Fireside Chats
MC Fireside Chats is a weekly show devoted to the outdoor hospitality industry. The show is hosted by Brian Searl, the founder and CEO of Insider Perks and Modern Campground, and Cara Csizmadia, member services coordinator at the Canadian Camping & RV Council (CCRVC).
Airing live every Wednesday at 2 p.m. (ET), MC Fireside Chats features guests from the camping and RV industry who share their take on the current state of the camping, glamping, and RVing sectors as well as upcoming innovations in RV parks, campgrounds, outdoor resorts, glamping, and the RV industry.
MC Fireside Chats is also syndicated in major streaming platforms including Spotify, YouTube, and Apple Podcasts.