Kampgrounds of America (KOA) is just getting started, Toby O'Rourke, the company's president and CEO said today at the opening general session of the 2022 KOA Convention & Expo in Orlando, Florida.
As the company celebrates its 60th year, O'Rourke urged attendees to harness the startup mentality to advance their own parks.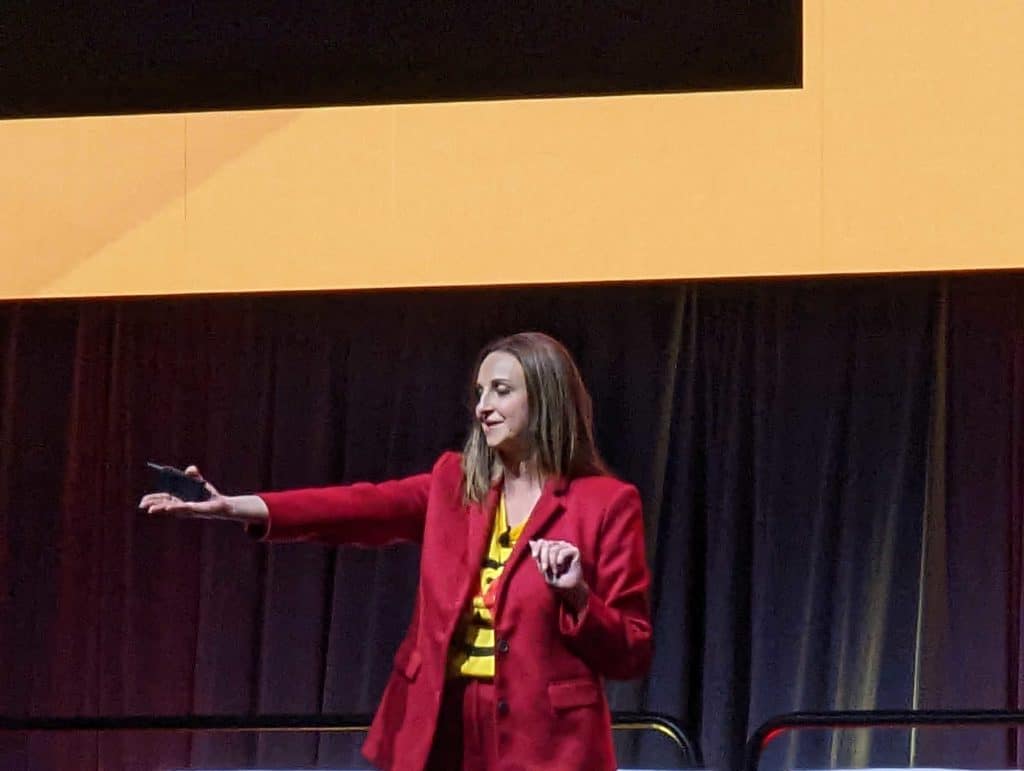 During her speech, the executive went back to KOA's roots and how it was founded by Dave Drum decades ago.
Looking back and paying homage to KOA's history, Toby said, is important so the company can be "laser-focused" on its future.
"We need to look where we've been to know where we're going in today's world," she said.
In the 1960s, same as today, road-tripping was popular among Americans. Back then, however, private campgrounds were hard to find. Due to the increasing number of people taking to the road to explore the country, city roads and parking lots were filled with adventurers loitering around.
It was then that Drum decided to build a commercial property to accommodate campers, and city commissioners favored his plans, O'Rourke shared. After a few years, the first KOA franchise was introduced in Cody, Wyoming.
Soon enough, the company saw tremendous growth and had more than 260 locations by its fifth year.
"KOA was a disruptor, really disrupted travel, and now look at how far we've come. We're the largest system of campgrounds in the world. We're the definitive leader in outdoor hospitality, and we have had rapid growth," she said.
Fast-forward to today, the company is still thriving, with 41 new owners this year, new build contracts, and a total of 27 KOAs being designed, developed, and planned.
Moreover, the system is expected to reach $500 million in registration revenue this year. The numbers are a 2.2% increase over the previous year, a 34% increase over 2019, and a 176% climb over 2011.
"That's half a billion dollars in KOA camping, and that's very impressive, considering the first sites were $1.75," said O'Rourke.
Although most (76%) of KOA's parks have seen a decline in camper nights the past year, the growth the company has seen throughout the camping surge during the pandemic paved the way for a higher bar to be set for the company.
"This year will be a benchmark by which we'll start to track our new year over year," said KOA's president.
The business has normalized to the new level, O'Rourke said, so: "[A]ll of this is setting a new bar for which we can build a new base. The climate is set to continue this growth pattern," she added.
As the company continues to grow, having a startup mentality can help businesses propel forward, O'Rourke said during the general session.
"[W]e have to make sure we're not disrupted and we don't start to go down. Established companies who don't respond can be disrupted. So to continue our upward trajectory, I am proposing to you, we need to apply a startup mentality. Dave Drum had a startup mentality and we need to tap into that mindset to continue to advance our business," she said.
KOA's CEO said that a startup mentality is something that makes one curious, continually seeking answers that will help improve their business. This mentality also means creating high-performing teams, embracing change and adapting to it, understanding the marketplace and market conditions, and being mission-driven.
"Our mission is connecting people to the outdoors and each other—that's our why. All startups have a why. Tap into that and instill that into your people," she said.
As businesses mature, she said that it is hard to keep the entrepreneurial spirit alive, but she believes there is "palpable energy right now at KOA" based off the strong results and momentum the company has in its businesses and across properties.
To add, O'Rourke earlier in the session said: "Our brighter KOA family truly defines our success. The strength of our business lies in the breadth of our system, the quality of our parks, and the level of our guest service."
While giving her opening remarks and before diving into the company's history and presenting new data, O'Rourke also said: "[T]his week isn't just the time to celebrate our 60th, but it's a time to connect, collaborate, challenge ourselves, commit to big ideas, […] and create our future."
The 2022 KOA Convention & Expo is underway until November 17 at the Orange County Convention Center in Orlando, Florida.