From May 9 through 11, the Florida and Alabama RV Park and Campground Association (FRVCA) hosted their largest-ever Florida and Alabama Outdoor Hospitality Conference & Expo in Daytona Beach, Florida.
The annual event, which took place at the Hilton Daytona Beach Oceanside Resort, drew over 420 attendees, making it the most well-attended conference in the history of the association.
"We had over 200 more people attend this year than we did just three years ago when we were in Orlando, and over 100 more than last year," reported Bobby Cornwell, president and CEO of the association.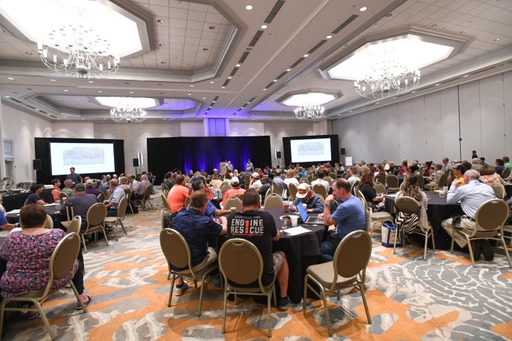 Cornwell stated that the FRVCA is now exploring options for next year's conference, with the likely location being Tampa, and that they are planning to accommodate an even larger crowd.
The attendees were mostly private park owners, managers, and staff from over 90 RV parks and campgrounds, primarily located in Florida and Alabama. Still, the event attracted participants from 18 states in total.
Notably, major industry corporations, resort developers, investors, real estate firms, and management companies also attended the conference, representing firms like the Bluewater Group, IVEE, Athena Real Estate, and others.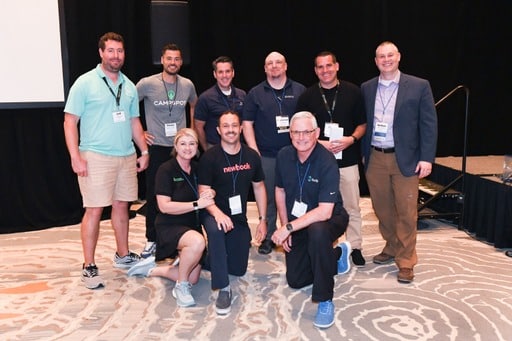 The conference featured two early sessions, covering Florida Statute Chapter 513 and a demonstration on Life Saving Tips and Voice CPR devices. The conference then officially opened with an update on Florida visitation and travel trends and featured a discussion on trends, technologies, and how the RV and camping industry is changing.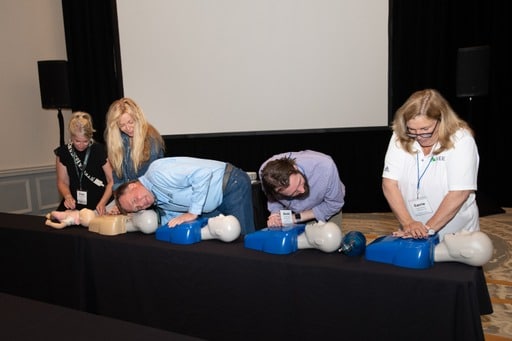 Motivational speaker Greggory Offner, a globally recognized expert on performance, delivered a keynote speech that resonated with all attendees. He introduced his "Tip Jar Culture" approach to boost employee engagement and performance.
The conference also provided insightful panel discussions, including a Reservation Panel Discussion with representatives from top reservation systems like CampLife, Campspot, Newbook, RMS, and more. This panel highlighted the key factors park owners should consider when choosing a system.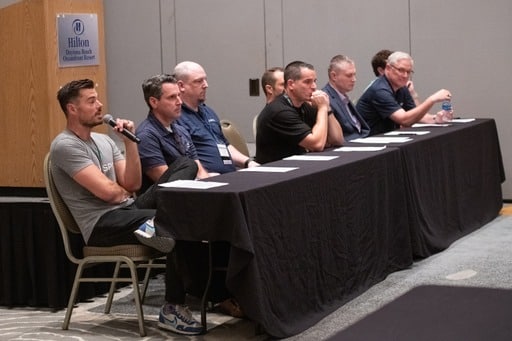 Still on the first day, industry experts from Athena Real Estate, Crider PR, RVshare, Southeastern Resort Development, FHMIC and Acentria Insurance delivered insightful sessions such as Structuring an Acquisition, Expansion or New Development; Boosting Digital Presence; Design, Build and Operate; and Workers Comp Insurance and Risk Management.
The Chairman's Luncheon, opened by Thomas Sparrow, emphasized the importance of ongoing advocacy for pro-business conditions and pro-RV legislation. The association's lobbyist, Marc Dunbar, together with his legislative crew of Angela Bonds and Jennifer Ungru, gave some updates on laws that passed during the 2023 session and how the association is advocating and making progress on insurance reform and chapter 513 changes.
During this event, an impromptu fundraiser also raised $56,000 for the PAC Funds, $39,000 for the Florida Campground PAC, and $17,000 for the Alabama Campground (PAC).
An additional $16,500 was raised later that night during the auctions.
"The enthusiasm and approval of our legislative goals and efforts [were] outstanding. I'm very proud of our members for recognizing the importance of our legislative involvement and thankful to all those who contributed to our fundraising efforts this year," Cornwell said.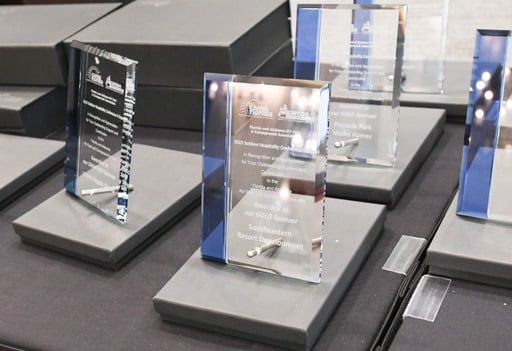 At the awards dinner, Best Park Awards were given to Twin Lakes Camp Resort in DeFuniak Springs, FL (less than 150 sites), Bay Bayou RV Resort in Tampa, FL (151 to 300 sites), and The Tides RV Resort in Palmetto, FL (301 or more sites). Newbook, a supplier of front desk management solutions for the hospitality industry, received this year's Best Supplier Award.
Meanwhile, Pat O'Neill of Twin Lakes Camp Resort also received this year's Allan R. Wallace Mark of Excellence Award.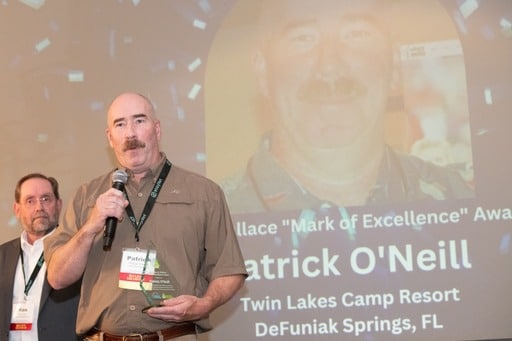 The conference ended with a group discussion on various topics crucial to park owners and operators and a Supplier Expo featuring over 80 of the nation's leading suppliers. A session provided by the Florida Department of Health also discussed potential changes to Florida Administrative Codes and how these could benefit park owners.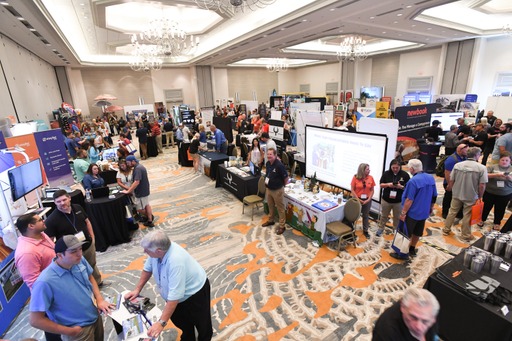 Anne Stephens of Anchors Aweigh RV Park in Foley, Alabama also led a discussion on ways Alabama RV park owners and operators can work with the association to enhance their business and elevate the Alabama campground industry.
"I am very pleased with the turnout and feedback the conference received," Cornwell said, thanking the association's staff, members, vendors, and attendees. He also expressed gratitude to the sponsors, whose support is vital to the conference's success.
Sponsors for the 2023 conference included Vacavia, Staylist, Newbook, ResNexus, VISIT FLORIDA, Firefly, Dometic, Electrical Works, Leavitt Recreation, Utility Supply Group, Southeastern Resort Development, Wild Energy, Phoenix Park Model Homes, RVshare, Wilcor, It's All About Satellites, Campers Card, Camp Jellystone (Yogi), Anderson's Brochure Distribution Service, Marshall & Sterling, The Surf (Zeeman Properties), Commercial Laundries, Inc., Keller Marine Services, Yale Realty & Capital, AGS, The Southern Agency, and Jennings Communities.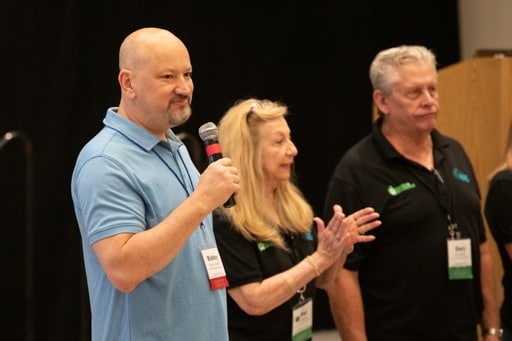 Cornwell also expressed his gratitude to the association's board of directors and Chair of the Board Thomas Sparrow "for his devotion, guidance, and leadership".
"Their efforts and passion for our association lifted this year's conference to the next level," Cornwell said.
The conference underlined the growing popularity of the RV park and campground industry and the importance of staying updated with the latest trends, legislation, and technological advancements.
Looking ahead, the FRVCA plans to expand next year's conference to accommodate the growing interest and keep supporting the thriving outdoor hospitality industry.
"I look forward to announcing details regarding the Florida and Alabama 2024 conference in the near future," Cornwell said.
Featured image from FRVCA.