In a celebration of outstanding outdoor hospitality, Twin Lakes Camp Resort bagged the Best Park Award from the Florida RV Park and Campground Association.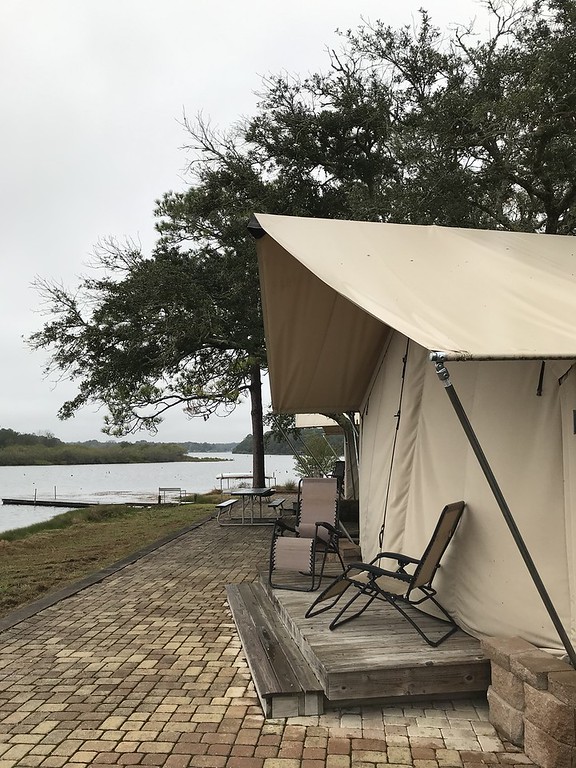 As per a report, the campground has been transformed into a breathtaking glamping haven by Pat O'Neill and his five Millennial children.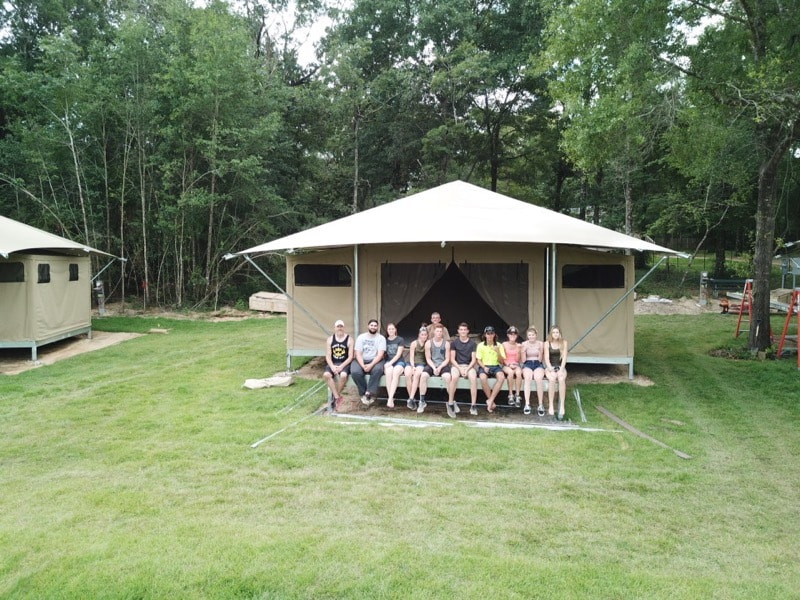 O'Neill also received the inaugural Alan R. Wallace Mark of Excellence Award for his exceptional service and dedication to the growth and development of the Florida association.
The grand announcement of these prestigious accolades took place on May 10 during the Florida and Alabama Outdoor Hospitality Conference & Expo awards dinner, held in the picturesque locale of Daytona Beach.
To secure the Best Park Award, Twin Lakes Camp Resort surpassed a rigorous set of criteria that encompassed all aspects of its business.
From upholding high standards for their staff to providing exceptional customer service, the campground's commitment to excellence shines through.
Impressive reviews and ratings, meticulously maintained facilities, top-notch amenities, and an unwavering focus on guest satisfaction and increased occupancy were just a few of the factors that catapulted Twin Lakes to the forefront of the industry. 
The park's dedication to innovation, technology, and continuous improvements further enhanced the overall guest experience, solidifying its reputation as one of Florida's premier RV and glamping resorts.
Nestled in a tranquil setting, Twin Lakes Camp Resort boasts a diverse array of accommodations.
With 66 campsites, three cozy tiny homes, nine luxurious glamping tents, two charming lake houses, and five cabin suites, guests are spoiled for choice.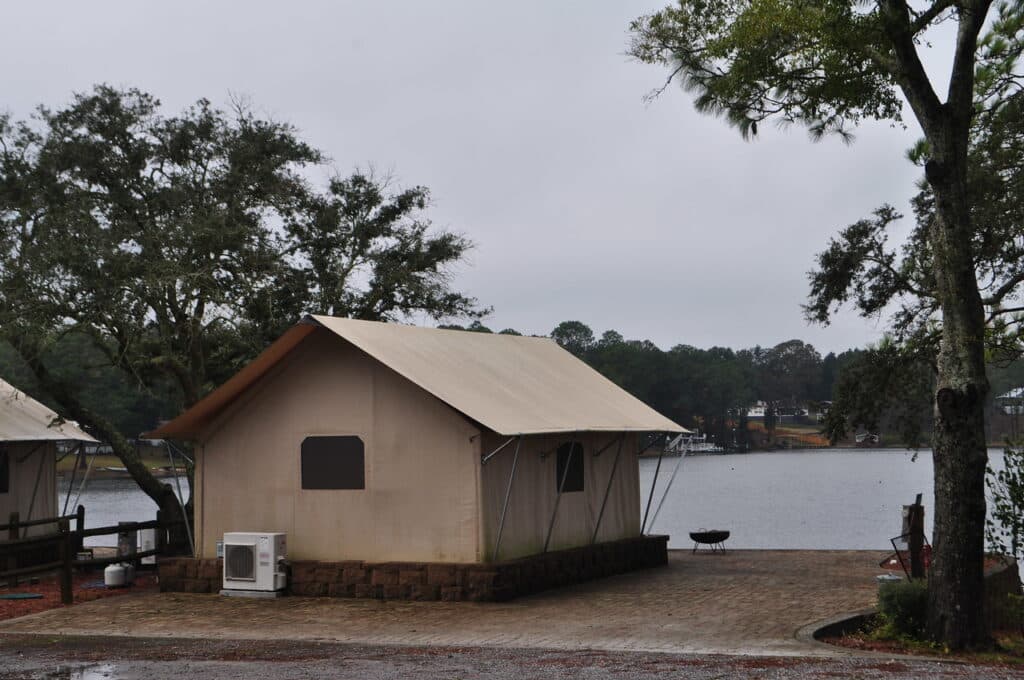 The glamping tents, in particular, redefine the meaning of indulgence, offering guests a glimpse into a world of opulence and comfort.
Adorned with a magnificent 100-year-old sinker pine wood frame, each tent features a sumptuous king-size bed, fine linens, a well-appointed bathroom, and a convenient kitchenette equipped with hot water on demand, a small refrigerator, and a microwave oven.
The tents are equipped with modern amenities such as heating and air-conditioning, ceiling fans, and both indoor and outdoor dimmable LED lighting. Completing the picture-perfect experience, a heavy gauge metal grill allows guests to indulge in their culinary passions.
Beyond the lavish accommodations, Twin Lakes Camp Resort provides a wealth of amenities to cater to every guest's desires. Boating and kayaking enthusiasts can make use of the on-site rentals, while the activity center, complete with kitchen facilities, promises memorable gatherings. A refreshing swimming pool beckons guests to take a dip, and the beautiful bathhouse, featuring unique wine barrel sinks with copper basins, adds a touch of elegance to the camping experience.
With a vision for continued growth and an unwavering commitment to excellence, Pat O'Neill envisions expanding Twin Lakes Camp Resort in the near future.
Plans are underway to add 40 additional campsites, including a picturesque lake house and three more exquisitely furnished glamping tents. This expansion will undoubtedly elevate the resort's offerings, providing guests with even more options for an unforgettable outdoor adventure.
The Alan R. Wallace Mark of Excellence Award, a tribute to the late Allan R. Wallace, a distinguished figure in the RV park industry, is a testament to Pat O'Neill's invaluable contributions to the Florida RV Park and Campground Association. O'Neill's extensive experience in RV park management and development, coupled with his unwavering dedication, has made him a respected figure in the industry.
Having served on the boards of both the National Association of RV Parks and Campgrounds and the Florida RV Park and Campground Association, O'Neill has consistently shared his wealth of knowledge and expertise to uplift the industry and support fellow enthusiasts. With a remarkable career spanning over two decades, O'Neill's commitment to excellence and innovation has left an indelible mark on the RV park landscape.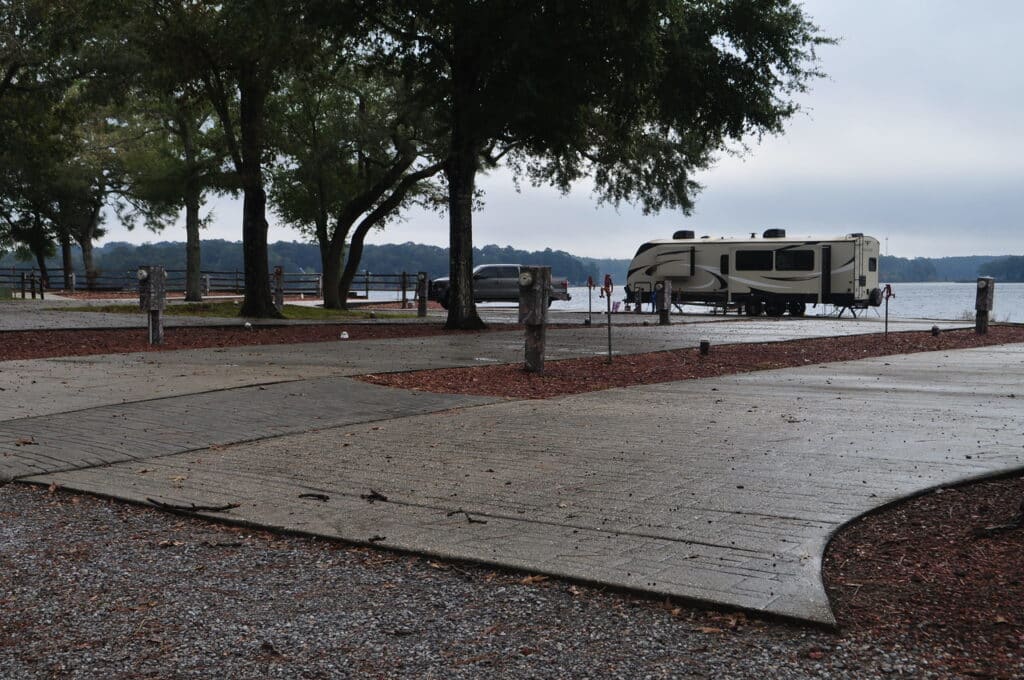 Recipients of the Alan R. Wallace Mark of Excellence Award must exhibit a deep-rooted passion for the private park industry and the association.
O'Neill's extensive involvement in association events for over four years, his unwavering dedication to the outdoor hospitality industry, and his relentless pursuit of excellence in developing and operating RV parks have earned him this prestigious honor.
His contributions have elevated the standards of RV park facilities and accommodations, enhancing the overall camping experience for countless individuals.
O'Neill's leadership and advocacy for the association's programs, legislative efforts, and initiatives have made him a revered figure within the industry.
Featured image from Jeff Crider