Earlier today at The Glamping Show Americas in Colorado, the air was thick with anticipation as both budding and seasoned glamping entrepreneurs gathered for the pre-show workshop to unravel the complexities of funding their dream glamping ventures.
The Glamping Show Americas, in collaboration with The American Glamping Association, curated a half-day program that promised to be a treasure trove of information for those looking to turn their glamping aspirations into a thriving business.
The session, titled "Funding Your Glamping Business: Capitalizing Your Next Dream," saw a panel of industry luminaries diving deep into the nuances of securing capital for glamping projects.
Peter Mack, founder and CEO of Collective Retreats, shared his journey, emphasizing the challenges of securing early investors.
"It's really hard to get an early investor or partner kind of over the hump to a yes, right? It's not quite as hard to get interest and say, wow, this is, I really like this place, this idea, this concept."
"But actually getting them over the hump to say, yes, I will put money into this project is a pretty hard thing to do. And so, I just decided that I had so much passion for what we wanted to do at the time," he remarked.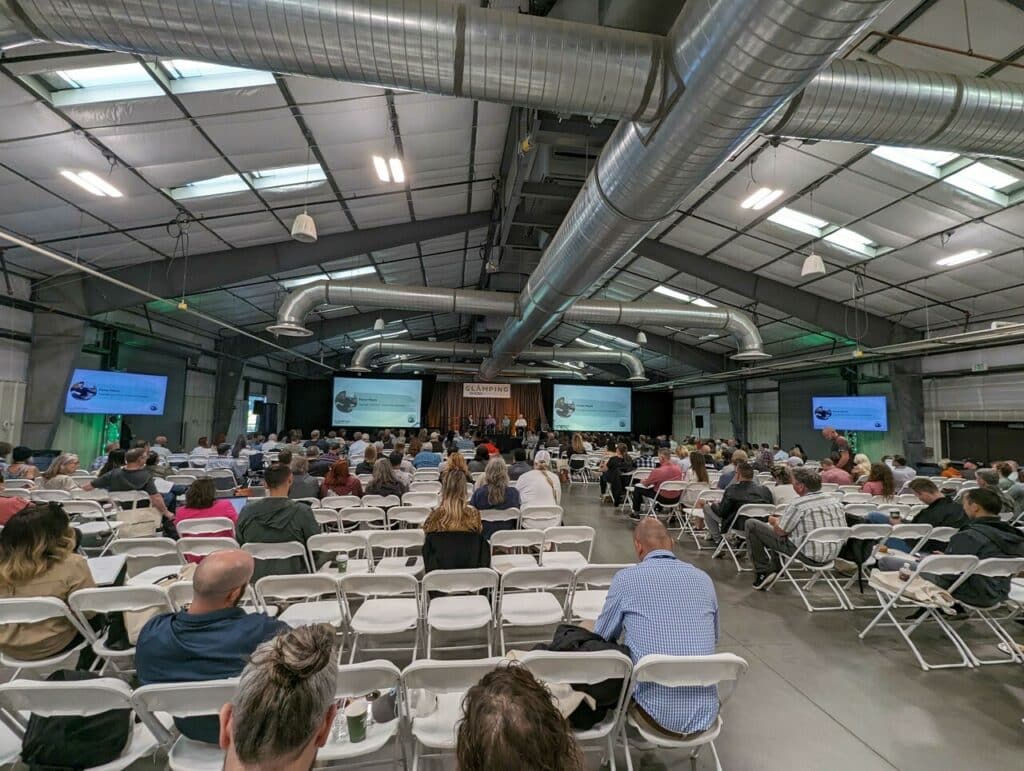 Drawing from his personal experience, Mack highlighted the significance of showcasing a minimum viable product to generate interest and demonstrate potential success.
"In doing so, we were able to generate bookings, results, some performance, um, and some momentum that led to other investors' interests," he added.
Echoing Mack's sentiments, Irene Wood, founder of The Fields of Michigan, shared her success story of establishing a boutique outdoor resort.
I believed in the viability of glamping in areas not typically associated with high-volume travel locations like national parks," she said. Wood's strategy of leveraging her farming background and land as an asset proved to be a game-changer, ensuring financial stability and growth over five years.
Ruben Martinez, President of the American Glamping Association asked the panel from a funding standpoint how they plan for a contingency, especially when treading unfamiliar waters.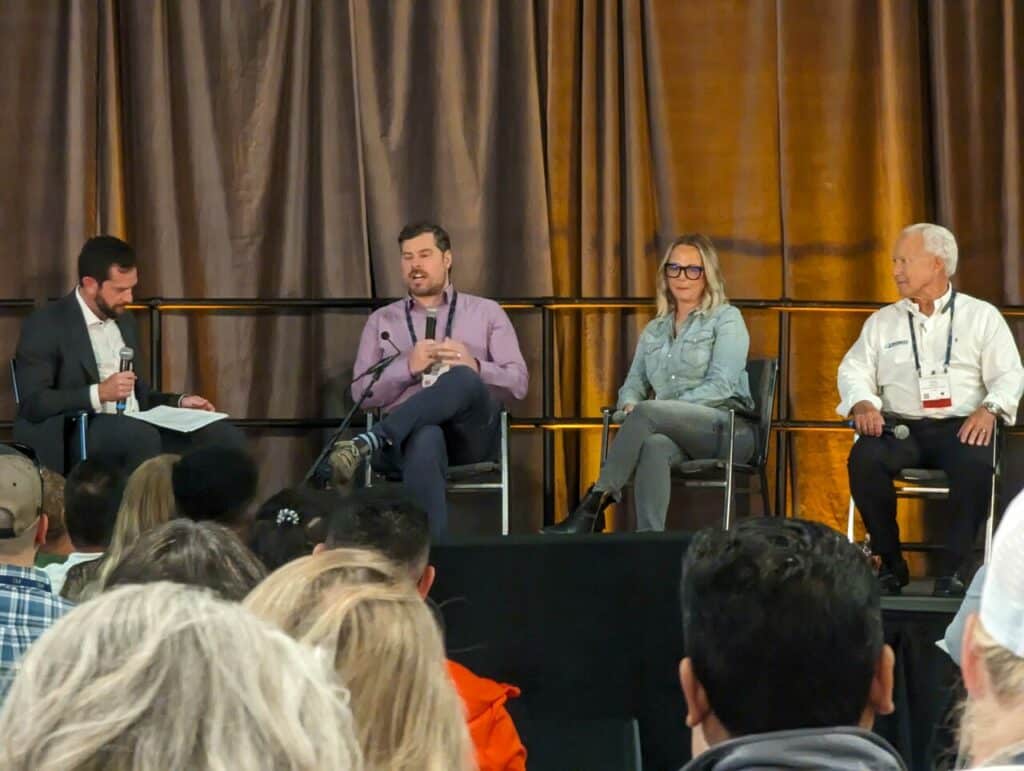 According to Wood, she adopted the concept of a minimum viable build like Mack but had the advantage of leveraging her land as an asset. She underscored that for those owning their land, it can be a significant advantage in securing funds.
Martinez then turned to Paul Bosley, founder of Business Finance Depot, seeking clarity on the current debt options available for glamping operators.
Bosley elucidated, "There are three primary options: SBA (Small Business Administration) loans, equipment financing, and USDA (United States Department of Agriculture) financing."
According to Bosley, SBA is the most flexible, backing 70% of the loans, reducing the risk for lenders. Equipment financing is ideal for those who own the land and don't wish to refinance their mortgage. For larger projects, the USDA finances projects up to $25 million.
Mack was then probed about his equity-backed journey and the factors that resonate with investors.
"Beyond the ability to generate returns, the two things that I find to be the most compelling in the investment community are the trend in travel and retail that has been moving people much more towards experiences. I think the way in which consumer behaviors are shifting towards being much more desirous of travel opportunities, experiential travel in particular, things that people can really make part of their own identity and, you know, who they're about as opposed to just simple products."
Martinez, delving deeper into the investor's perspective, asked, "How do you balance the promise of scalability with reality?"
Mack highlighted that it is crucial to have a minimum viable product and to focus on what's tangible and feasible, and build your business plan around that. Dream big, but when it comes to execution, concentrate on the tangible.
Wood shared her journey of financial planning for her property and how she adhered to the initial budget and execution plan.
"You know, everybody starts from scratch. But the reality is you're executing a plan. So, as you're sitting here over the course of the next three days, you're going to listen to lots of speakers, you know, we just sat through a presentation on a business plan. And that business plan, you know, from year one to year two to year three, is really your map to execute. And it's also your trigger to decide," Wood emphasized.
The session provided a comprehensive overview of the financial aspects of the glamping industry, equipping attendees with the knowledge and strategies to navigate the challenges and opportunities in their entrepreneurial journey.
The workshop was a testament to the burgeoning glamping industry and the passion of those driving it forward. As the session concluded, attendees left armed with knowledge, insights, and a renewed vigor to take their glamping projects to new heights.
For those in the glamping industry, the message was clear: With the right strategy, passion, and guidance from industry experts, the dream of establishing a successful glamping venture is well within reach.
The Glamping Show Americas 2023 is an event dedicated to the glamping industry happening from October 3-4, 2023, at the Arapahoe County Fairgrounds in Aurora, Colorado.
Featured image by Modern Campground.