In 2016, CampervanCo launched the world's first low-emission Hybrid Eco Campervan, paving the way for a greener future for the sector. Now CampervanCo has launched the new Toyota Proace Eco REVOLUTION, the latest addition to its lineup of zero-emissions and off-grid camping vehicles.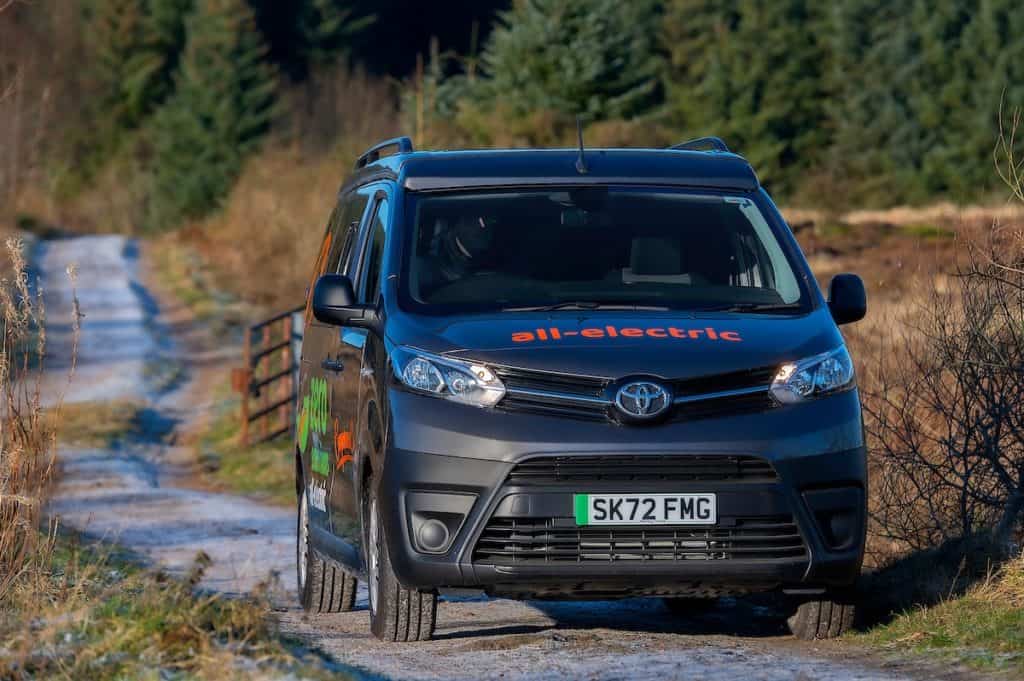 The Eco REVOLUTION is designed with reducing emissions in mind, ahead of the U.K. government's 2030 deadline for zero-emissions vehicles.
This campervan is a testament to the company's commitment to sustainability, incorporating Toyota's electric drivetrain and long-lasting lithium leisure battery technology.
In addition to its eco-friendly features, the Toyota Proace Eco REVOLUTION offers luxury facilities such as up to 930 watts of solar power, induction cooking, and zero-emissions heating.
With a range of up to 205 miles in the 75kW version and 144 miles in the 50kW version, based on WLTP calculations, this campervan offers independent and sustainable travel.
The Eco REVOLUTION is perfect for those who are looking for an environmentally conscious campervan option.
CampervanCo all-new Toyota Proace Eco REVOLUTION is set to launch in February 2023.
CampervanCo invites interested individuals to pre-order this revolutionary campervan through this link https://campervanco.com/toyota-proace-eco-revolution .
About CampervanCo
CampervanCo consist of passionate pioneers in the design and build of innovative, efficient, environmentally friendly campervans, they offer a wealth of engineering experience and technical expertise.
CampervanCo collaborates closely with clients to provide custom-made campervans that meet their specific requirements, at an affordable cost. Whether you are seeking a campervan for recreation, lifestyle, family, work or a special hobby, their team will use their creativity, expertise, and attention to detail to bring your dream campervan to life.
Featured image from CampervanCo.