Noosa Holiday Parks has experienced a remarkable financial upswing, marking a record year in the midst of a global camping and caravanning boom. The allure of the great outdoors, combined with the comforts of modern amenities, has drawn visitors in droves.
The revenue for Noosa Holiday Parks for the financial year 2022/23 was a staggering 12.7% higher than the previous year, touching a record-breaking AU$4.2 million. This surge wasn't isolated; it was accompanied by a 22% rise in visitation levels, marking the highest annual visitation at these parks.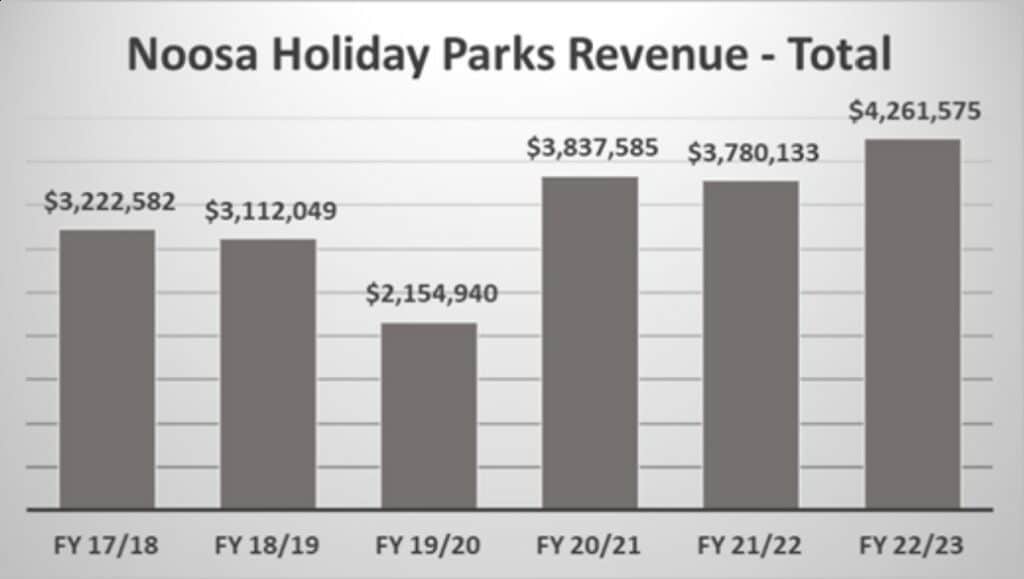 The global glamping market, a luxurious form of camping, has seen a significant rise, valued at US$2.73 billion in 2022. This trend, combined with attractive holiday packages, has played a pivotal role in driving visitors to camping sites, including Noosa, according to the Grand View Research.
Diving deeper into the individual performance of the parks under the Noosa Holiday Parks banner, each has its success story.
The Noosa River Holiday Park, Boreen Point Campground, and Noosa North Shore Campground have all reported substantial revenue growth, with some witnessing over 23% increases, according to a report by the Sunshine Coast News.
The broader caravan park market trends mirror this success. With the introduction of hotel-like comforts in RV resorts, the line between traditional camping and luxury stays is blurring, attracting a wider range of tourists.
Noosa's strategic initiatives, as outlined in their Economic Development Strategy 2021-2030, emphasize the balance between promoting tourism and preserving the region's natural and cultural assets. This dual focus ensures sustainable growth without compromising the very essence that attracts visitors.
The outdoor hospitality industry isn't without its challenges. While the growth is commendable, it's essential to address issues like environmental sustainability, infrastructure development, and community engagement to ensure long-term success.
A look at Noosa's Local Economic Plan reveals interesting demographics. With an aging population and growth rates lower than in other parts of Queensland, the success of the holiday parks becomes even more significant, contributing substantially to the local economy.
The financial surplus generated by Noosa Holiday Parks has broader implications. It's not just about profit; these funds are utilized to counterbalance general rate increases, ensuring that the community benefits directly from the tourism boom.
As the world slowly emerges from the shadows of the pandemic, outdoor recreational activities have seen a resurgence. The desire for open spaces, combined with safety and social distancing norms, has made destinations like Noosa even more appealing.