Have a glamorous ever after at Glamp Everest, a glamping spot overlooking the pristine Pavana Lake in Thakursai Gevhande, India.
This property is all about offering its guests a relaxing weekend getaway of being connected with nature, minus the hassle of pitching up a tent. Luxe yet low-key, Glamp Everest is surrounded by a waterfall that can drown out all the stresses that modern life brings.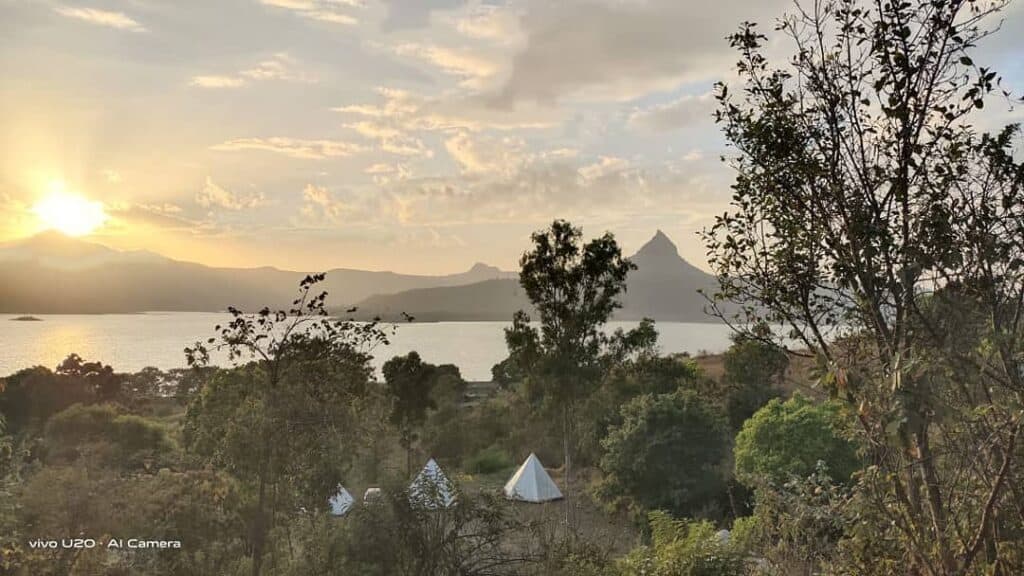 Found at the property are six glam tents that can sleep up to two guests. Inside each glamping tent is a bed with crisp linens. Moreover, recharging is not only for re-energizing a camper's soul, but also for one's gadgets because a charging point is found inside each tent.
At this property, anyone can enjoy the teeming trees draped with white flowy fabric, an outdoor fairy light setup, and a fabulous dining arrangement.
In addition to the comforts the place provides, there is a hammock awaiting the avid chiller.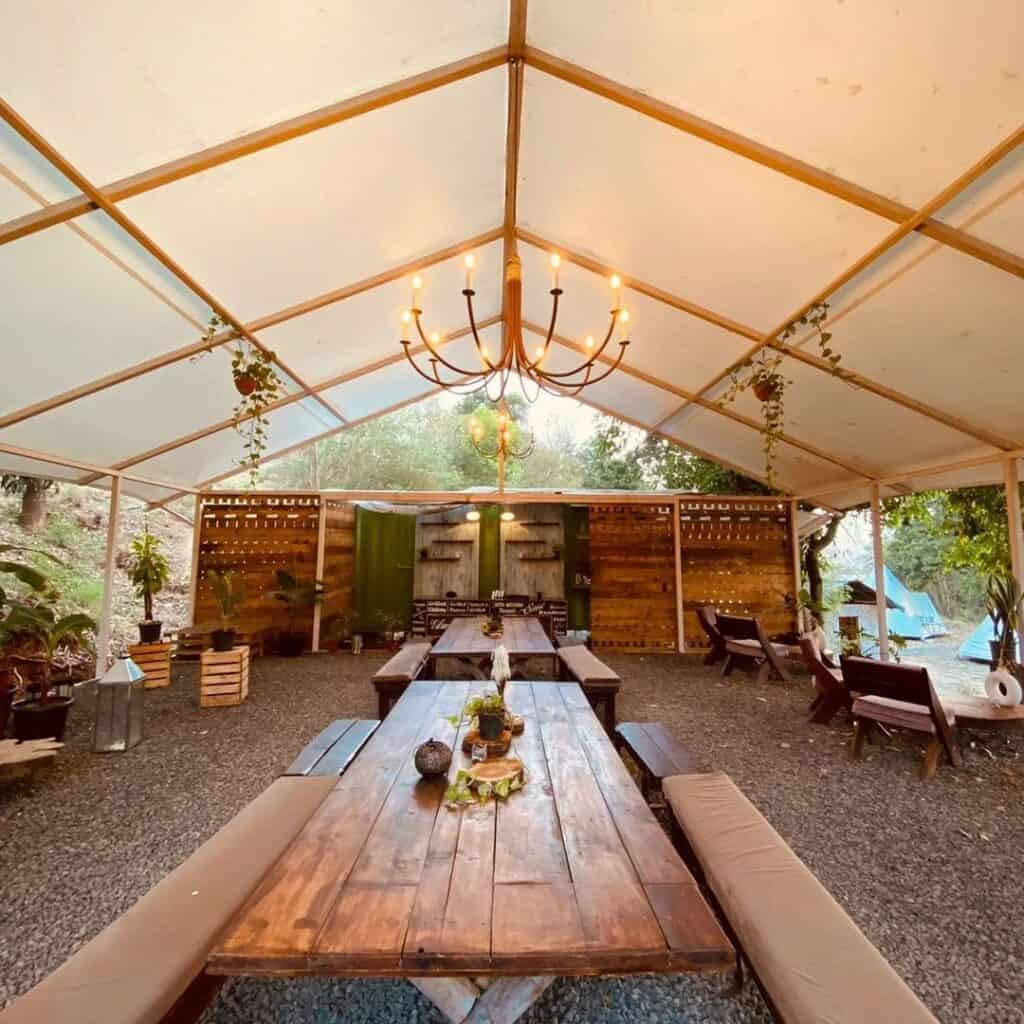 Food can also make or break a trip. Luckily, Glamp Everest serves scrumptious meals like chocolate banana pancakes for brekkie, served warm with lots of love from authentic Indian hospitality.
Glamping is a kind of camping and is not considered such without the presence of a nice campfire to keep everyone warm and connected around the crackling fire, guests can do just that when staying at this campground. After all, picture-perfect memories are always best shared with loved ones by the fireside.
Speaking of picture-perfect, don't miss the in-house photographer at Glamp Everest. Happy moments are always worth looking back to, and what better way to reminisce than with a photograph?
Whether you're looking to escape for a weekend or take a longer vacation, Glamp Everest has everything you need for an amazing getaway: luxurious camping near the lake and waterfall. Soak up the stunning Indian scenery and enjoy all the comforts of home while camping in style here.
Follow them on Instagram to learn more.
Featured image from GlmpX Evrst Glamping/Glamp Everest.