Last Friday, Brian Grisham and Zane Zway of Exclusive Tents drove up to Zion National Park to guide a crew in setting up 40 tents for Zion Wildflower Resort. The pair arrived just in time to assemble the tents earlier today (Monday).
"We're going to do our very best to document this journey and this process. We can't wait for all of you to have access to this amazing experience in the very near future!" Zway said in a Facebook post.
And document they did. Last Saturday, Zion Wildflower posted a photo of the decks where the glamping tents will be built on. Yesterday, Zway posted a video update showing the decks all prepped and ready for the glamping tents.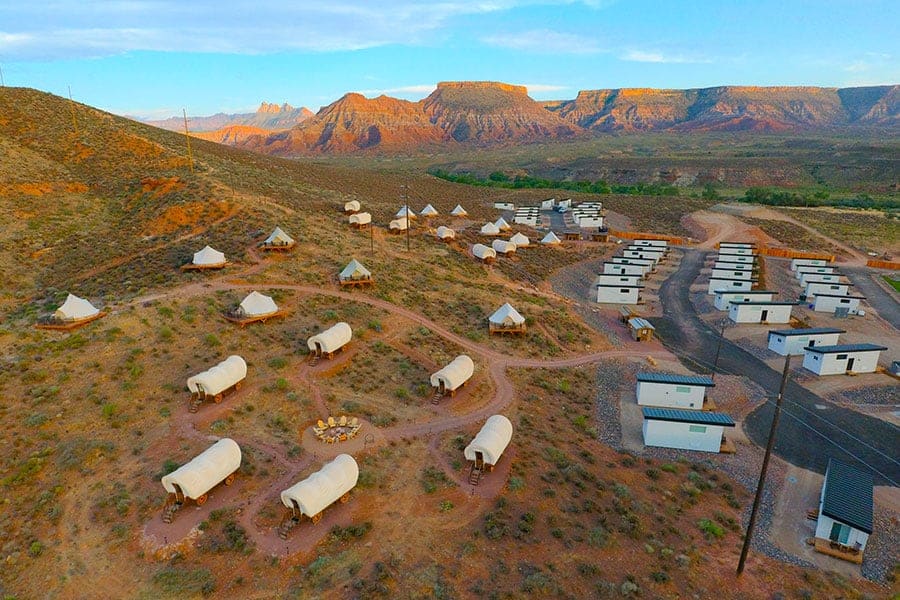 Zion Wildflower is beautifully located near the entrance of Utah's distinguished park. Glampers have different luxurious camping accommodation options to choose from such as canvas tents, covered wagons, and private bungalows.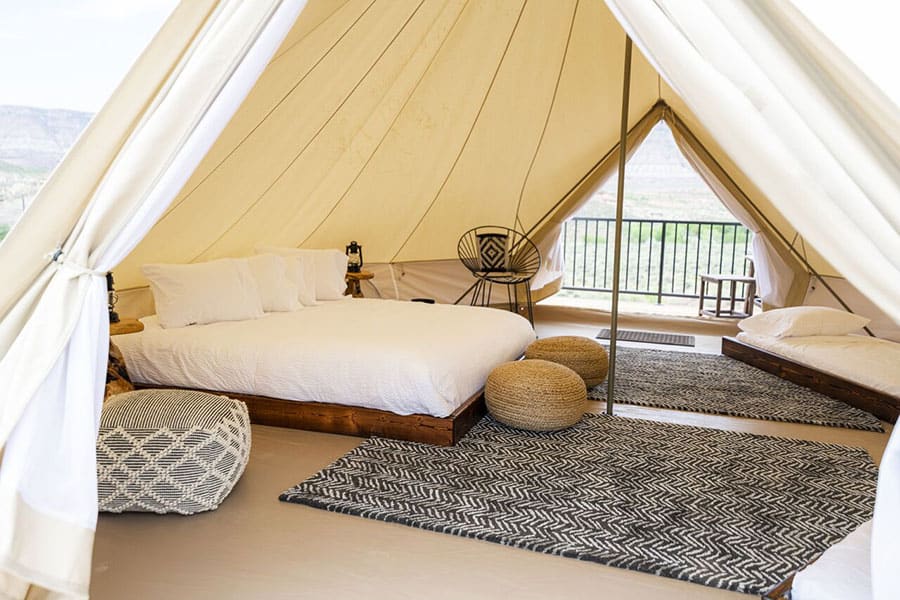 Just a 15-minute drive away from Zion National Park's entrance, the glamping destination still offers the warm hospitality that camping gives with amenities like fire pits, BBQ grills, and yard games.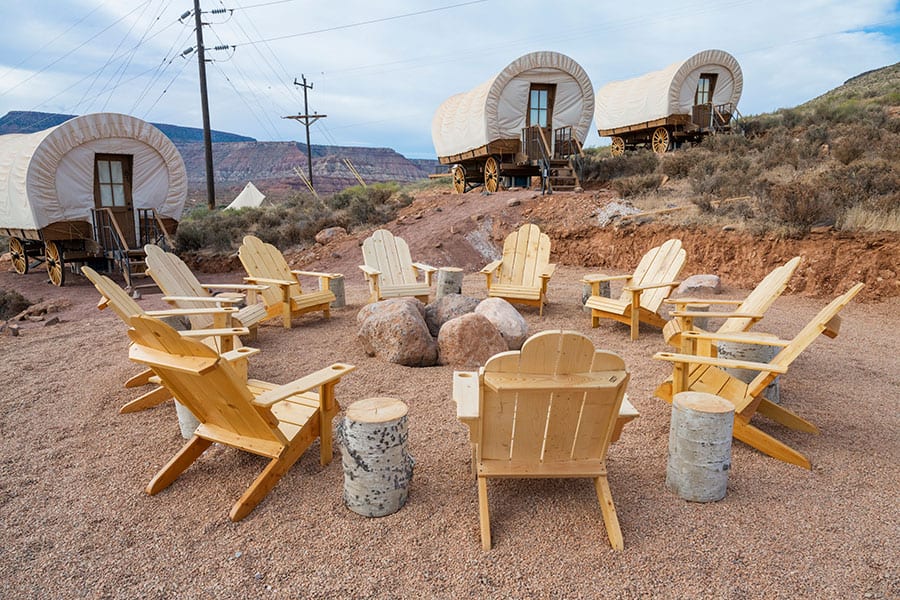 Exclusive Tents, owned by former Kruger National Park game ranger Paul Zway, creates eco-friendly glamping tents. The company's products are a huge hit even with the international market, with customers in New Zealand, Mexico, Italy, Spain, Costa Rica, and more.
To know more about Exclusive Tents, check out their website here. Click here to visit Zion Wildflower Resort's website.
Featured image from Zion Wildflower Resort.