TruckHouse, a rising star in the expedition vehicle industry, has unveiled its latest 4×4 camper, the BCR. This state-of-the-art vehicle is the result of a collaboration with American Expedition Vehicles (AEV), a renowned builder of expedition parts and vehicles.
The BCR showcases a ground-up design that pushes the boundaries of ingenuity, performance, and design in a seamlessly integrated package.
The BCR is built on an AEV Prospector XL RAM 3500 cab-chassis, known for its impressive rough terrain aptitude and proven durability. The vehicle features an aerospace-grade carbon fiber monocoque shell and a patent-pending HiPR Foil aerodynamic system. Production of the BCR is set to begin in the winter of 2024.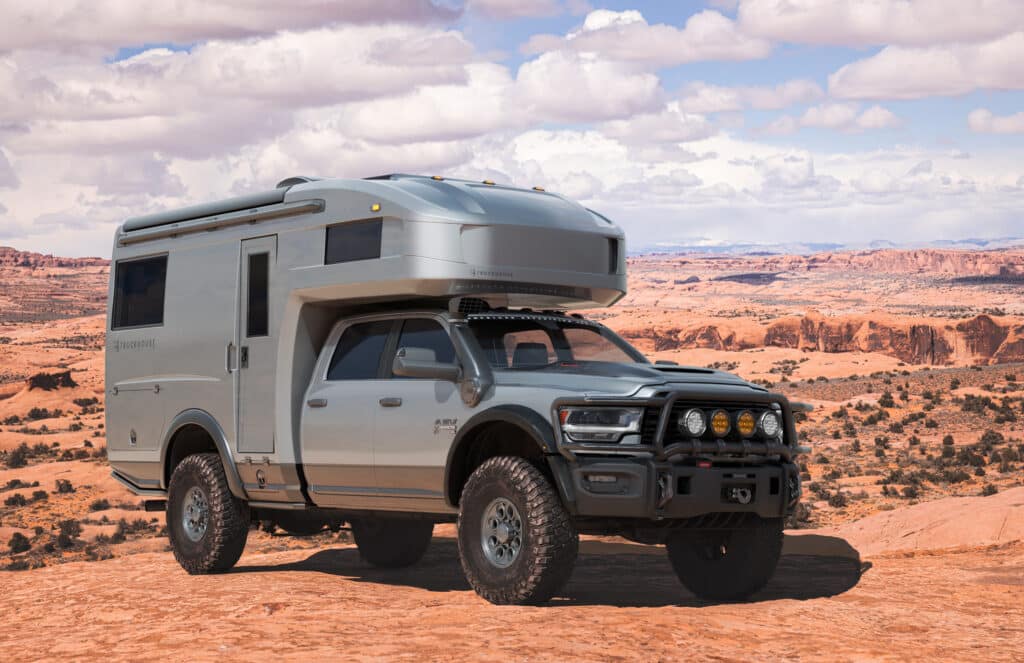 TruckHouse launched its first camper, the BCT, in 2021. This revolutionary mid-sized expedition vehicle, which utilized a carbon fiber house on a highly modified Toyota Tacoma, generated an extraordinary response and quickly sold out.
According to a press release, the BCR is the company's next step, offering more capacity and an even higher level of refinement.
The BCR's external surface was designed in collaboration with AEV's design team, ensuring it perfectly complements the refined ruggedness of the Prospector XL.
The integration of the house with the Prospector XL provides an unparalleled level of luxury and livability while maintaining its renowned reputation for reliability and off-road prowess.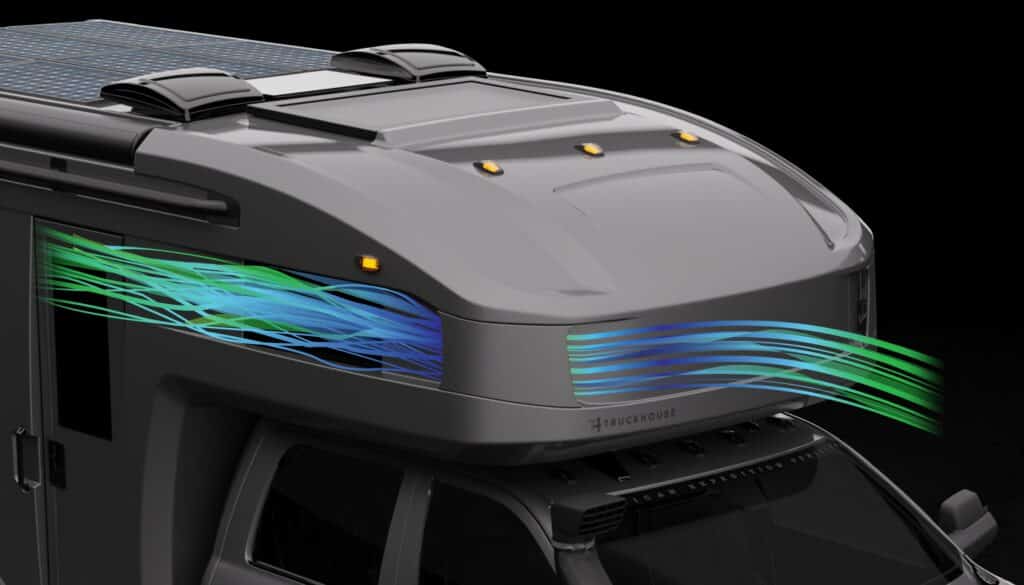 The BCR utilizes new HiPR Foils to significantly improve the vehicle's aerodynamics. The HiPR Foils (High Pressure Reduction, "Hyper") reduce the naturally occurring high pressure in front of the cabover by redirecting and controlling drag induced vortices down the side of the camper. This patent-pending feature increases drivability and fuel economy.
TruckHouse's commitment to pushing the envelope and delivering top-notch products is evident in the BCR. The company is well-known for their extraordinarily high-quality yet durable builds that can withstand whatever their owners put them through.
The BCR is now available for pre-order with a $10,000 refundable deposit; the first customer units are slated to hit the road in Spring of 2024. Prospective customers can secure their production spot for their BCR now to ensure they are one of the first to experience this groundbreaking product in a booming market segment.
The TruckHouse BCR is a groundbreaking expedition vehicle that offers a unique blend of luxury, performance, and durability. It is a testament to the company's commitment to quality and innovation, and it sets a new standard for expedition vehicles.
Featured image from TruckHouse.