As the grand opening of The Pines RV & Cabin Resort fast approaches on May 27, there's already a buzz of celebration in the air. This hotspot for relaxation and recreation has recently earned itself an award from the Texas Association of Campground Owners (TACO).
The anticipation is palpable, with a grand opening celebration planned to be an event to remember. Mattison Woodlee, the park's marketing and social media outreach representative, shared what awaits campers.
"We will be having food trucks and vendors come out from noon to 8 pm," said Woodlee.
Not to be overlooked is the promise of live entertainment, enticing door prizes, and exclusive tours of the resort, its cozy cabins, the event center, and the specially designed bride and groom suite.
Woodlee paints a vivid picture of what guests can expect, with every detail meticulously planned to ensure a memorable experience.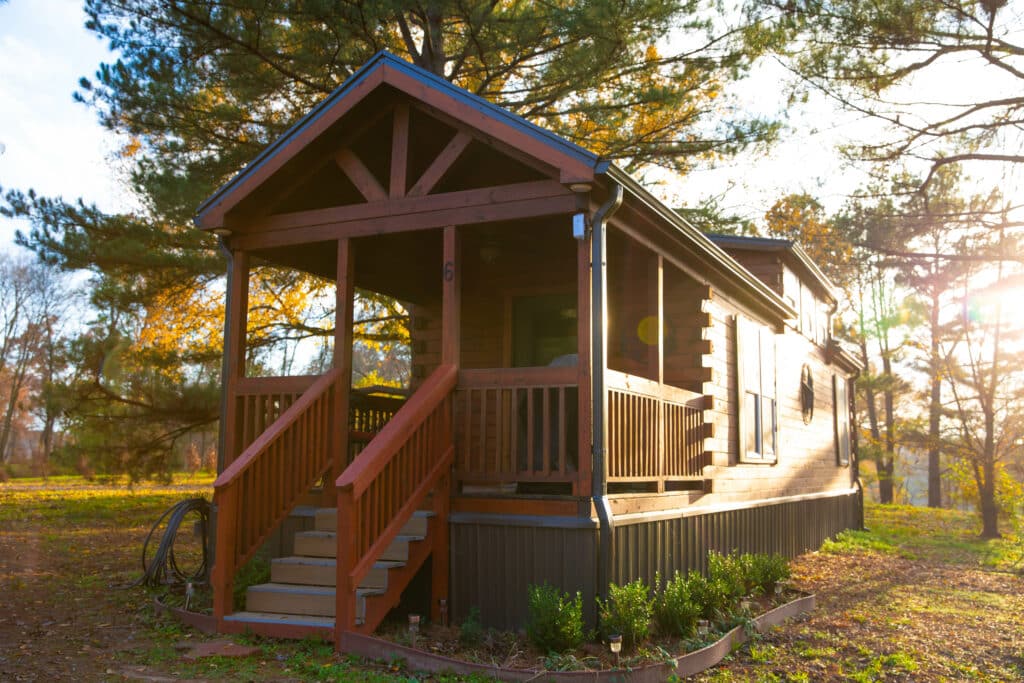 The Mount Vernon park is a testament to the vision and design prowess of three generations of women. Trish Federick, her daughters Jennifer Adcock and Jessica Crawford, and her granddaughter Mattison Woodlee, have together crafted a space that offers more than just an ordinary camping experience.
This is a place where nature meets luxury, and family heritage meets innovation, creating an inviting ambiance that is uniquely their own.
Woodlee speaks fondly of the spark that ignited this venture. "It was my grandmother's idea," she shared. "She is very entrepreneurial."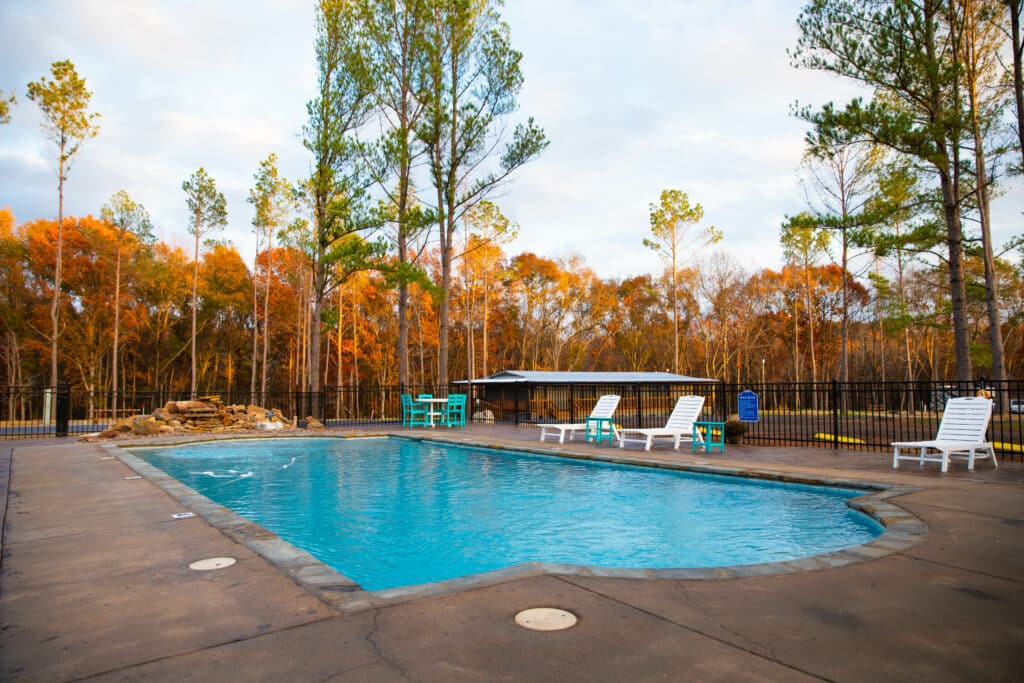 The park, a delightful retreat for nature lovers, offers 65 RV sites and six cozy cabins.
Its array of amenities paints a picture of a fun and relaxing stay. Picture this: a refreshing dip in the swimming pool, a workout in the well-equipped exercise room, or unwinding by the serene catch-and-release fishing pond. And for the four-legged members of the family, a bark park awaits.
The journey towards creating The Pines RV & Cabin Resort started two years ago for Woodlee and her family. The anticipation and hard work are finally paying off as the grand opening approaches. For those eager to learn more, a virtual tour awaits at ThePinesRVCabinResort.com.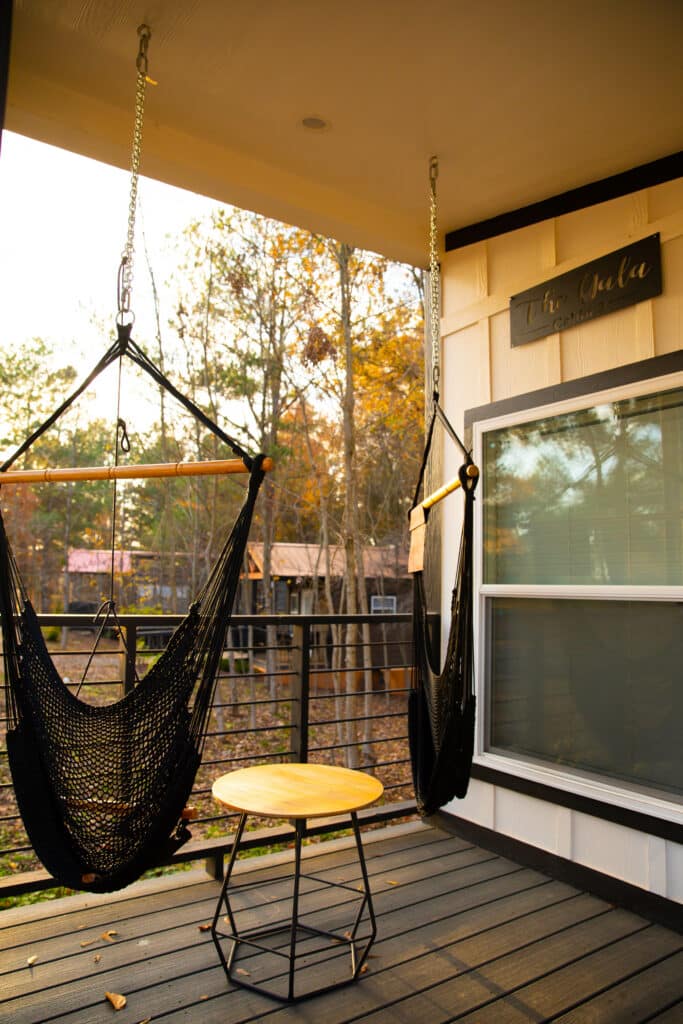 In the lead-up to the grand opening, the resort has already been recognized for its commitment to providing a stellar experience. It recently won an Accommodations of the Year Award from the Texas Association of Campground Owners (TACO) in the small/medium size park category.
This early accolade hints at the quality campers can expect from this new entrant.
The award from TACO is a significant nod of approval. With over 51 years of representing its 440 member campgrounds, RV parks, and resorts, TACO's awards are seen as a benchmark for quality and service.
For private campground owners and operators, this recognition is both an honor and a challenge, inspiring them to continuously strive for excellence and innovation in their offerings.
Featured image from The Pines RV & Cabin Resort.