Marie Hansen, a real estate expert and owner of RVParkSales.com believes that the RV park and campground industry will continue to thrive in the next five to ten years, saying that continued demand for recreational vehicles also keeps demand for RV sites going.
In an email interview with Modern Campground where she shared the company's history and its goals for the coming years, Hansen expressed a positive outlook on what higher demand for RVs means for the outdoor accommodations sector.
"I see nothing but an upside in the RV park and campground industry in the next few years," she said.
"Higher demand is keeping space rents stable. Higher production of RVs means the ready buyer will have more available choices in what he/she wants to buy to take [them] where they want to go," the business owner added.
To keep pace with consumer demand, two possible roads for the outdoor hospitality industry are to either see an increase in the expansion of existing campgrounds (more sites and amenities) or the development of new parks where RVers can stay for the night or more.
The RV Industry Association, in its Campground Industry Market Analysis published in March 2022, said that campground supply—if at capacity—would have to increase annually at a rate of 7% to keep up with demand.
Meanwhile, for other forms of camping, the need for additional camping spaces is ever-present as the number of campers rises. In 2022 alone, KOA reported 58 million households that said they camped at least once in the said year—a number higher than the 57 million households in the 2021 data.
Outlook for camping also remains positive in 2023, despite an impending recession. Historically, the camping industry has been most resilient throughout economic challenges as camping proves to be a cheaper travel alternative. 
In times when traveling long distances proved to be a financial pain, most people chose to travel local—exploring state parks and everything else an area can offer. During these moments, campgrounds served as a base camp for travelers and sometimes became the destination themselves.
Also, both the RV industry and the outdoor hospitality industry saw record-breaking numbers when borders slowly opened after the onslaught of the COVID-19 pandemic. According to the RV Industry Association (RVIA), RVs manufactured and shipped during the period reached 600,240 units.
For industry giant Kampgrounds of America (KOA), meanwhile, the numbers seen during the pandemic have set a new benchmark for camping.
"The surge of interest in camping the past couple of years has reset our forecasts and established a new bar well ahead of pre-pandemic numbers that we will benchmark and plan against going forward," KOA President and CEO Toby O'Rourke stated in the company's Q2 Business Report released in July.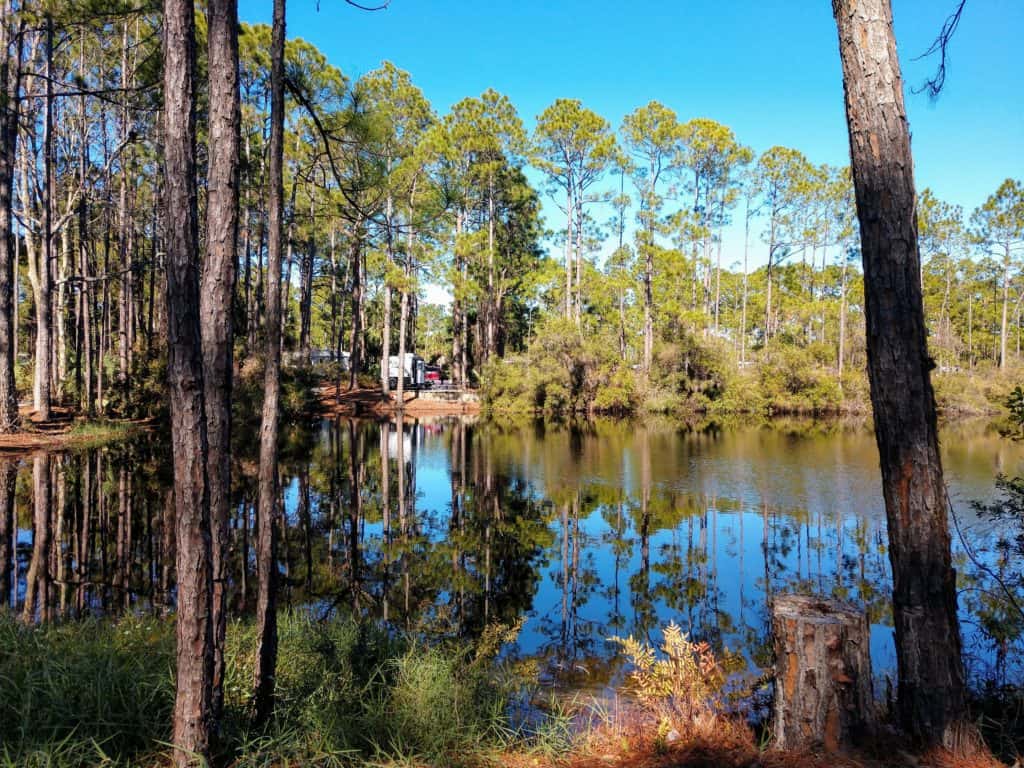 When fuel prices rose, people also chose camping as a budget-friendly option for traveling. Moreover, people turn to nature to unplug and recharge when wanting to escape the everyday hustle and bustle.
The growth of RV ownership has had a significant impact on the RV park and campground industry in recent years. With more people adopting the RV lifestyle, some RV parks and campgrounds have seen an increase in guests.
"So, with all the new RV owners buying and traveling, RV park and campground owners had more guests, and some of them were staying for longer periods of time rather than driving more—with recent fuel prices being as they are," Hansen told Modern Campground.
"Most park owners I've spoken with have weathered the last couple of years pretty well."
Even without the factors mentioned above, most parks will almost never see unoccupied sites. RV parks are considered a necessity by some campers, such as those who live in their RV full-time. With campgrounds as their primary residence, RV lifers will continue to fill some camping spaces.
With housing prices ballooning and with more people experiencing the benefits of the great outdoors, more and more are considering the RV life as an alternative housing option.
"Many opted to sell their home or move out of their rentals, [bought] a new RV, and [adopted] the lifestyle. Some will never go back to traditional housing, from what I'm hearing," Hansen shared.
Addressing the Demand in the Digital Age
Having said the possible factors for a need for more campgrounds, it can be challenging for some first-time owners to navigate the process of acquiring properties. The same goes for those new to selling commercial property. Luckily, the digital age comes with its benefits—one being RVParkSales.com 
A lover of the RV lifestyle themselves, the Hansens merged their expertise and hobby then established the business in 2018. Today, RVParkSales.com is an online platform that specializes in connecting buyers, sellers, and brokers of RV parks and campgrounds.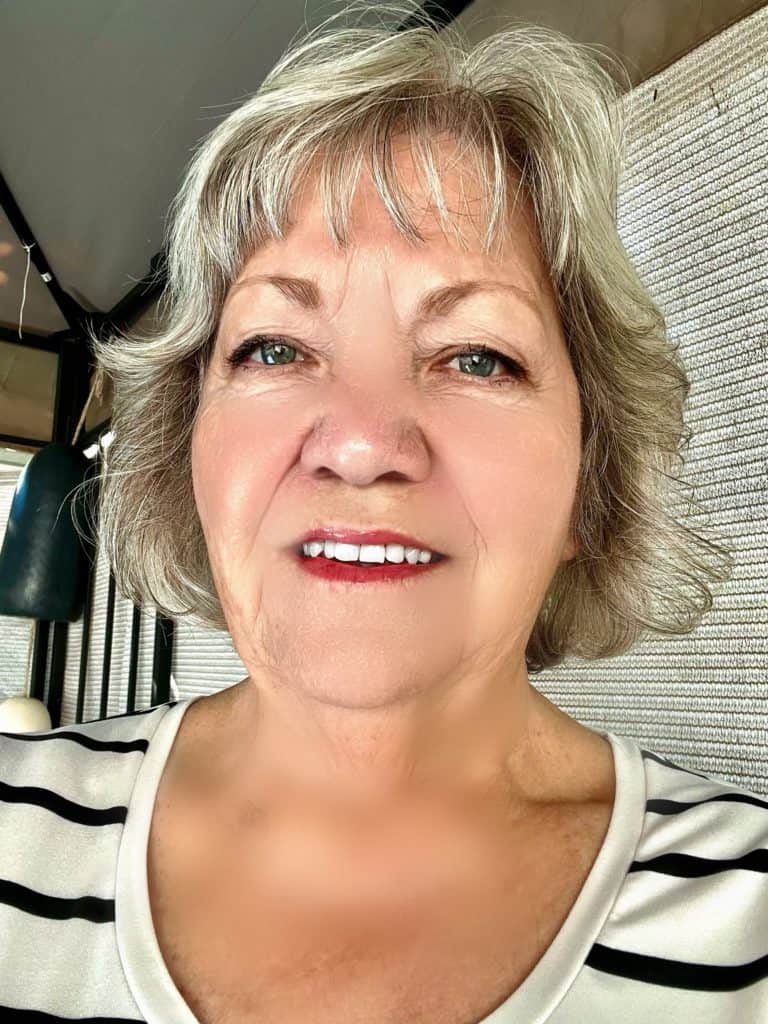 The website lists RV parks and campgrounds, as well as affiliated property types that align with RV parks such as storage units, mobile home communities, and more.
Asked about some hurdles that first-time buyers face, Hansen said that more often than not, it is difficult to find the right RV park to buy. Financing is another concern that almost immediately follows.
"They typically don't have as much available down payment and are trying to get into a property to get started. Often, they look for owner financing instead of going to the bank," Hansen told Modern Campground.
With financing arranged, she said buyers will be in a better negotiating position instead of asking the owner to carry the loan. 
On the other hand, RV park owners getting ready to expand their portfolio may encounter the difficulty of looking for parks that complement the current ones they have. To do this, Hansen said that most may want to look for properties along a corridor or within a certain distance of their current parks.
For both first-time and experienced park owners, the expert said it is important to understand how to evaluate the financial viability of a park once it has been located. With RVParkSales.com's wide network, buyers can receive advice and assistance from a partner broker in figuring out what to offer for the campground based on its financial performance.
Meanwhile, sellers are faced with the task of determining the fair market value of the park they're letting go of and effectively marketing it. To make things easier, Hansen said business owners can work with a fee appraiser—which she recommends as it may be needed by the bank later on.
Another route is to determine the park's value based on income, occupancy rates, and more.
"They should also interview brokers/agents who list and sell this property type, asking them for an opinion of value and for a review of what the broker would offer in the way of marketing, negotiating, and paperwork," she said.
Apart from connecting clients with its vast network of sellers, buyers, and brokers, RVParkSales.com also has an "Incognito" category of listings. Sellers that opt to list their property for sale without letting their competitors know can take advantage of this feature as it allows the listing to contain enough information about the park for sale without exposing its name or exact location.
How it works is that interested buyers are asked to keep the information confidential and are then directed to an owner or broker who placed the listing on the platform.
The Future
Asked about the future of the industry, Hansen said that expansion will always be a primary component of its growth. 
When developing to expand, it is important to consider the kinds of campers staying at the campground. One group to consider is the young camper crowd. Hansen said that these guests are often on starter budgets and usually buy trailers with slides.
"These travelers love a roomy lot, so kids and pets have space without intruding on other campers. They love dog parks and playgrounds, s'mores, and pancake breakfasts," she shared.
Another crowd consists of buyers with more disposable income and are looking for upscale parks with a wide range of amenities. These campers, Hansen said, will pay for the higher space rent as they prefer amenity-rich destinations with a clubhouse, a casita, tiki bar, spa, cafe, and more.
The owner of RVParkSales.com also said that RVers used to be comprised of casual road trippers, snowbirds, and full-time RV residents. Now, another group has emerged with the popularity of working remotely.
"That was very liberating for so many who were able to travel and adventure across the country as they wished while still holding down their jobs," she expressed.
In the next five to ten years, the real estate expert sees the rise of middle-range RV parks that can also serve as a housing alternative for full-time RVers due to the rising housing costs and aging population. She added that most of these RVers will appreciate an amenity-rich lifestyle. 
Considering the trends in the industry and its growth, RVParkSales.com is positioning itself to adapt by expanding its property offerings to include more manufactured home communities and storage facilities.
To learn more about the company, visit https://www.rvparksales.com/.
Featured image from Marie Hansen.