The 2022 RV Dealers Convention/Expo is quickly approaching, and this year, the convention will have a new speaker from the world of customer experience. Attendees will soon learn from Theresa Syer as she delivers a pair of workshops on November 10.
Titled "A Customer Experience Strategy: Your Competitive Advantage," Syer's first workshop scheduled for 9 a.m. on November 10 will look into how customer-focused companies empower all employees in all locations to deliver exceptional customer experiences consistently.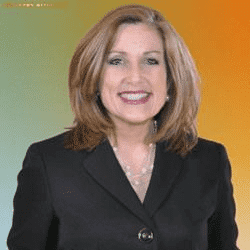 She will share the secrets to creating and executing a Customer Experience (CX) Strategy and provide a blueprint that will have dealers creating their own CX Strategy in no time. Dealers will find out how they can benefit from stronger customer loyalty, advocacy, and increased profits to the bottom line.
Learning objectives for this session include:
The purpose and benefits of a Customer Experience (CX) Strategy.
The process to create and execute your own CX Strategy.
How to elevate good customer service to renowned customer experiences by guiding employees' behaviors, attitudes, and actions.
Why you should focus more on influencing the revenue decision maker (who is your customer).

Later that afternoon at 2 p.m., Syer will host the two-hour super session "Raise Your Customer Experience – Turn the RV Buyer into a Lifetime Advocate of Your Dealership." This session will help attendees understand the customer experience from their customer's perspective.
Syer will focus on the human factor and inspire creative thinking to engage customers on an emotional level better. In return, dealers will forge stronger customer relationships that will earn loyalty, advocacy, and long-term, sustainable revenue.
Learning objectives for this super session include:
The difference between customer service and customer experience
To focus not only on the task at hand but to use it as an opportunity to engage your customers on an emotional level
The power of purpose—why they are creating experiences + WIIFM (What's In It For Me)
How to make the experience consistent throughout all customer touchpoints
The 2022 RV Dealers Convention/Expo will take place November 7-11 at Caesars Palace in Las Vegas.
About the RV Dealers Convention/Expo
Just as dealerships strive for continuous improvement, the RVDA Convention/Expo Committee is using the same principle when it comes to the RV Dealers Convention/Expo. The education program will provide segmented content based on dealership size, management structure, and revenue in addition to focusing on things dealers have in common.
The annual RVDA Convention/Expo brings together dealers, manufacturers, suppliers, and RV industry business partners for the premier dealer education and networking event of the year.
To register, visit www.rvda.org/convention. Regular updates will be posted on the convention website, Facebook, Instagram, LinkedIn, and Twitter.  
Companies interested in partnership, sponsorship, exhibiting, and Vendor Training +Plus opportunities can contact Julie Newhouse at (703) 364-5518 or send an email to jnewhouse@rvda.org.