The global markets are changing, and RV dealers will be able to get a review of this trend with investment strategist John Augustine as part of the dealer/GM track at the 2022 RV Dealers Convention/Expo.
In an hour-long workshop on November 10 titled "Macro and Markets – Update & Outlook," Augustine will take a deep dive into the global economy and markets, highlighting current areas of focus for investors and businesses.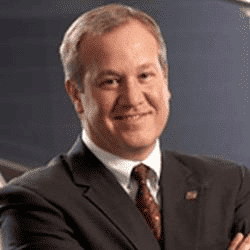 During this session, attendees will gain some perspectives on economic, business, and investment issues going into 2023.
Augustine is chief investment officer for Ohio-based Huntington National Bank. He has spent more than 30 years as an investment manager and economic strategist for various financial institutions. In this role, he oversees more than $26 billion in assets.
The 2022 RV Dealers Convention/Expo will take place on November 7 through 11, 2022, at Caesars Palace in Las Vegas.

About the RV Dealers Convention/Expo 
Just as dealerships strive for continuous improvement, the RVDA Convention/Expo Committee is using the same principle when it comes to the RV Dealers Convention/Expo. The education program will provide segmented content based on dealership size, management structure, and revenue, in addition to focusing on things dealers have in common.  
The annual RVDA Convention/Expo brings together dealers, manufacturers, suppliers, and RV industry business partners for the premier dealer education and networking event of the year.  
To register, visit www.rvda.org/convention. Regular updates will be posted on the convention website, Facebook, Instagram, LinkedIn, and Twitter.   
Companies interested in partnership, sponsorship, exhibiting, and Vendor Training +Plus opportunities can contact Julie Newhouse at (703) 364-5518 or send an email to [email protected]